*This post may contain affiliate links. Please see my disclosure to learn more.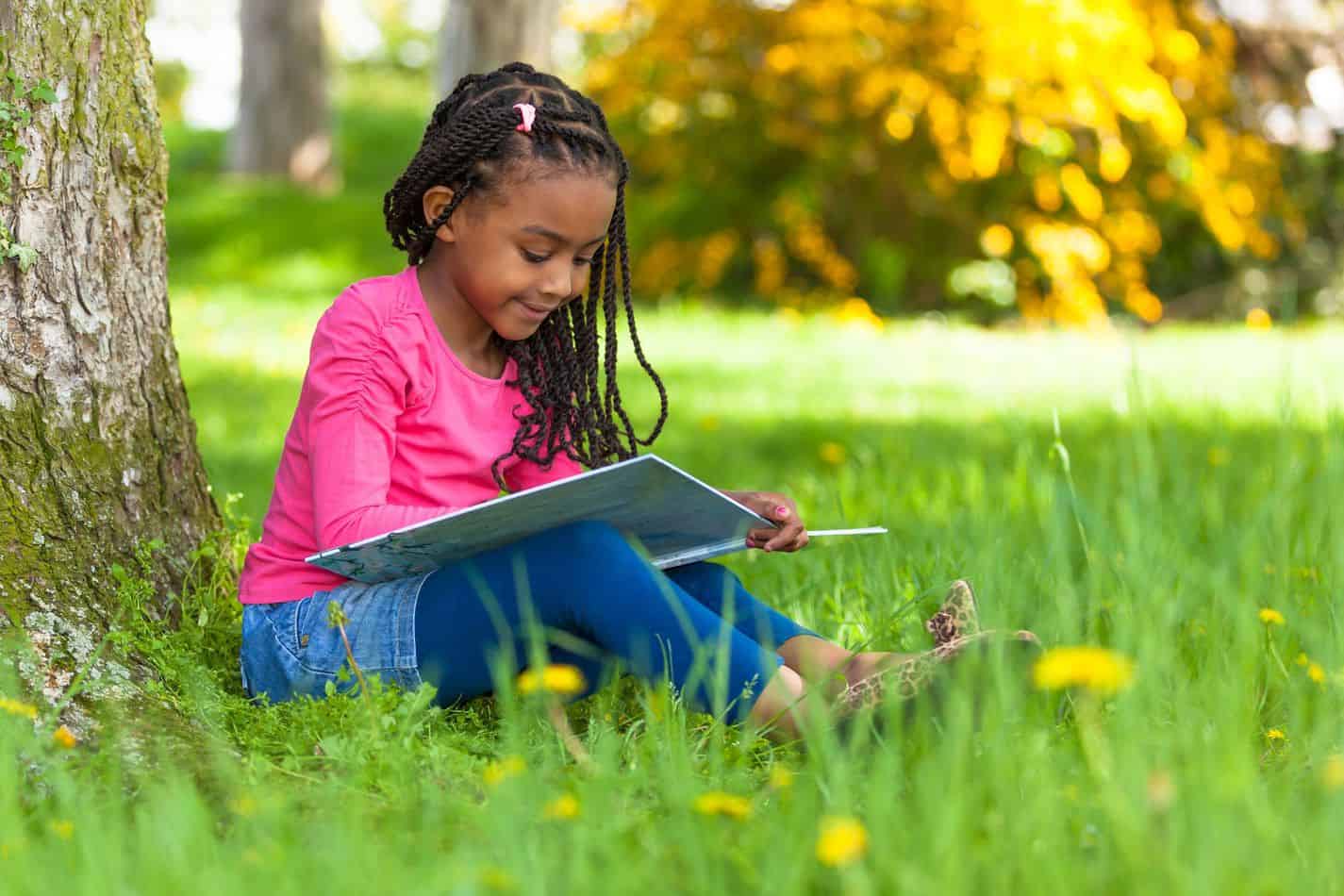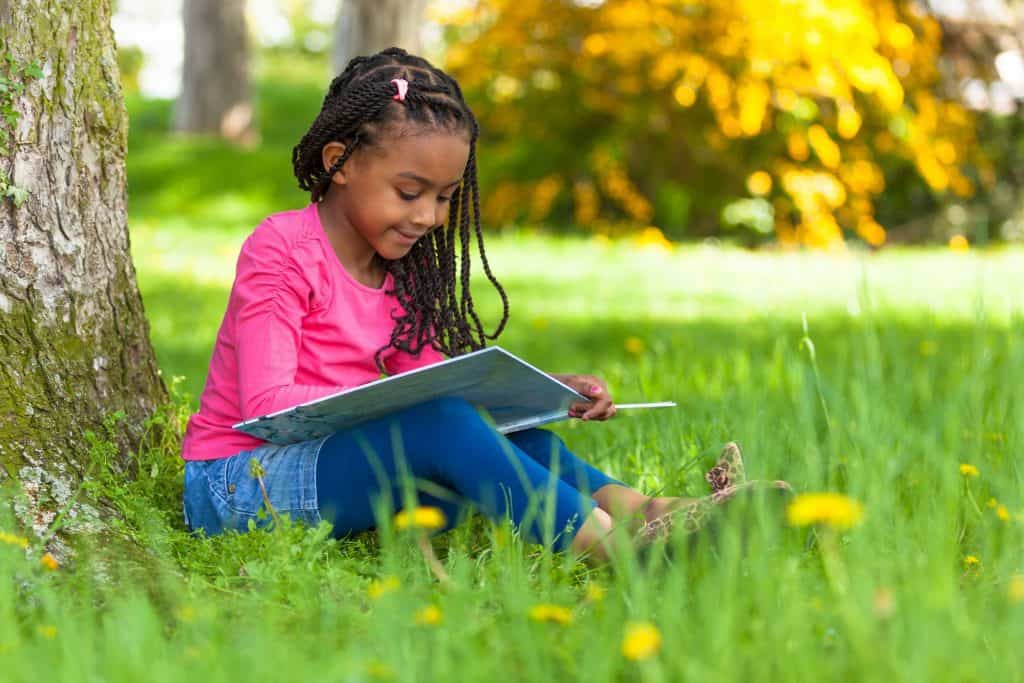 When your child is around 7-years-old, you may start wondering if they can read or not. A child's reading ability may even be a source of stress for you, but don't worry. I've put together an article explaining the reading ability of a 7-year-old.
So, can 7-year-olds read? When a child starts Kindergarten around the age of five, they begin to learn letters and sounds and basic words. At the age of 7, children have often developed reading and writing skills that will help them read picture books and small chapter books.
However, if your child is struggling to read and write, you may be worried that they are going to fall behind in school and other learning opportunities.
As long as you've assessed that your child is developing the skills he or she needs for the classroom and is enjoying reading and learning, you should be fine, but how do you do all of that?
Assessing Your Child's Reading Ability
First, you will need to assess your child's reading level. Often, your child's teacher should be able to tell you where your child is at with their reading ability, but if your teacher isn't quite sure, there are a few other options to help you find it.
There is also an article on Reading Rocket that can give you more information about why your 7-year-old might struggle to read. Go check it out too!
Red Cat Reading: The test on this site is REALLY simple. It is based on your child being able to read one sentence. If your 7-year-old can read it, they are on track and doing great. If he or she is really struggling to read the whole sentence, there is extra reading help available on the website for purchase. Go here to try the test with your 7-year-old!
Reading Rockets: This website is great for really going in depth to find out how your child is doing with reading. It also provides lots of great articles and resources on reading ability in children. Go here to learn more and read up on how to help your child!
Once you've determined your child's reading ability, you will know best how to move forward.
Helping Your 7-Year-Old Read
Now, there are lots of different ways to help your child catch up to the appropriate reading level, but I just want to add a disclaimer that every child is different, and I'm not saying that any of these ways are the "best" or "right" ways to help your 7-year-old.
Help Them at Home:
Home is the best place for your 7-year-old to really learn how to read, and there are lots of ways you can help your child practice reading each day.
Before bed each night, take time to read aloud to your child. Reading a book to your child helps them hear how to read the words on the pages. Slide your finger along the words as you read them.
Then let your child read them back to you. Plus, if they see you getting excited about reading, they will get excited too.
Be sure to let help your child with words they are unfamiliar with, and give him or her lots of praise when they read a sentence right. When you are done, ask them what they liked about the story and reading to see how they are feeling.
Alwaysstop reading before your 7-year-old becomes frustrated or discouraged.
Help Them Using Programs:
Reading programs have been popular for a long time. When I was little, my dad ordered Hooked on Phonics to help me learn how to read.
I loved going through all of the little level challenges and reading all of the books that they gave me in the box.
Now, a lot of these programs cost money, especially if you want to access a lot of different resources, but they do provide lots of great little books and activities for your child.
Here are a few different programs you might look into for your 7-year-old:
Hooked on Phonics: Remember my example? Oh yeah, this company is still going strong as one of the top reading aids. Hooked on Phonics has won several awards for their reading program and continues to help children boost their reading levels through interactive activities. Also, they have a promise to boost your child's reading level in 30 days or your money back. Check out Hooked on Phonics here!
ABC Mouse: This online website not only helps your 7-year-old with reading, but it also helps them with math and other subjects too! There is a subscription price to access all of the awesome features on the website, but it is relatively cheap. This website has been highly rated as a tool for helping children read, and I would recommend checking it out here.
Book Adventure: This fun program turns reading books into a game for your child. When your child picks books and makes a reading list and then reads them, he or she will earn coins that they can use on the website's game page. If you really want a good way to get your child excited about reading, this is the website for you! Visit Book Adventure's website to explore more of this awesome program!
Now, these are just a few of the many programs available for your child, but I will include a link to an article I found that explores several more options you can look into! Go here to read it.
Work With Your 7-Year-Old's Teacher
Since your child is often in school, unless they are home schooled, working with his or her teacher will help you know what your child might need to work on.
Teachers are also great because they can point you towards awesome resources that will help build your child's reading ability.
Start by setting a time you can meet with your child's teacher and discuss their learning. Make sure to ask questions and become familiar with what your child is learning, so you can help him or her down the road.
Then, make a plan with your child's teacher on how you will work with the 7-year-old to improve his or her reading skills and keep things exciting. Follow up with your child's teacher later on to see how your child is progressing.
For more information on how to help your 7-year-old learn to read, read this awesome article by Scholastic.
Books to Read With Your 7-Year-Old
Your child's reading level may influence the types of books he or she is interested in. Don't worry if your child still likes books with lots of pictures. If they do, buy some children's comic books that are appropriate for their age level and read those together.
Here is a list of books you can look into for your child. There is everything from picture book to children's chapter book on this list, so you might need to look a lot of these up and judge if they are right for your child.
Charlotte's Web by E.B White
The Magic Tree House Series by Mary Pope Osborne
Hank the Cowdog by John R. Erickson
Waiting is Not Easy by Mo Willems
Junie B. Jones Series by Barbara Park
Calvin and Hobbes by Bill Watterson
Horn for Louise by Eric A. Kimmel
Lola Levine is not Mean by Monica Brown
Fantastic Mr. Fox by Roald Dahl
Where the Sidewalk Ends by Shel Silverstein
The Chronicles of Narnia Series by C.S. Lewis
The Penderwicks by Jeanne Birdsall
As I said, these are just a few of the many awesome books you can read with your 7-year-old. Other great places to look for books are your local books stores and libraries.
The people working there can help you pick out something your child might enjoy reading, so check those out too!
Encouraging Them to Keep Reading
The last thing any parent wants is to have their child lose some of those precious reading skills over the summer while they are out of school. But, how do you keep them reading without the structure of the classroom? My simple answer: get them excited for reading time.
Now, my son is still really little, but every night before my husband and I put him down to bed, we sit on the floor of his room and read to him while he crawls around and plays with things.
We often wonder if he likes us reading to him, but every now and then, I will see him crawl over to a book and open it.
On other occasions, he will plop himself down in my lap and look at the pictures as I'm reading. Those little actions show me that we are beginning to build good reading habits.
Don't worry if you haven't been building these habits since your child was a baby. It's not too late to start with your 7-year-old.
My first tip for encouraging your child to read is to make it a part of their schedule. Don't interrupt your child's playtime to force them to read a book during the day. You may be met with some resistance, and you don't want your child to end up hating reading time.
Seven-year-olds love schedules, so make reading a part of their schedule that is separate from other play times. Makes it special for your child. Before bed is a great time to read with your child, especially since you are trying to get them to stop playing anyways.
Tell your child that you want to hear a story and would love them to read to you. Your 7-year-old will love having the chance to show off his or her skills and spend time with you.
My second tip for encouraging your child to read is to let them pick out their own books. As parents, we want to give our children the best things to read, but letting your child pick out his or her own book will get your child excited to read it.
I love going to Barnes and Noble or other bookstores and reading books with my son and letting him play with the toys. A bookstore can be a lot of fun for your child's imagination.
While there, give your child a chance to pick out one book. Then, make time later that day to read the book with him or her.
My last tip for encouraging your 7-year-old to read is to take them to reading-themed events at your local library. Local libraries are a great free resource for you and your child. This is especially true of the summer months.
When I was a kid, my mom signed my brother's and I up for the summer reading program, and I had a ton of fun doing the events and going to readings.
Your child will love being a part of the summer reading programs, and it will encourage him or her to read lots of books over the summer.
These are just a few fun ways to encourage your child to read. Here are some other fun ideas you can try with your child!
Listen to an audiobook
Read children's comic and picture books together
Make reading into a game like a treasure hunt
Look for books based on their favorite TV show or video game
Create a custom storybook for your child. Hooray Heroes is a great website for making a custom book!
Related Questions
Should my 7-year-old be able to spell their name? By the age of 7, most children should be able to spell his or her name as well as several other words they are reading and writing at school. Sometimes, a child may struggle to spell, especially if they have a difficult name. But, this is rarer for this age of childre.
What grade is a 7-year-old in? At the age of 7, a child is typically in the first grade in the United States. In the United Kingdom, the child would be in year two.
If a child is behind in school, they may be held back a year. Similarly, a child may be in first grade sooner or later in their age depending on their birthday.
How much does a 7-year-old weigh? The average 7-year-old weighs around 46 to 56lbs, but this varies. A pediatrician will be able to determine if a child is gaining weight at a healthy rate and meeting growth marks.