*This post may contain affiliate links. Please see my disclosure to learn more.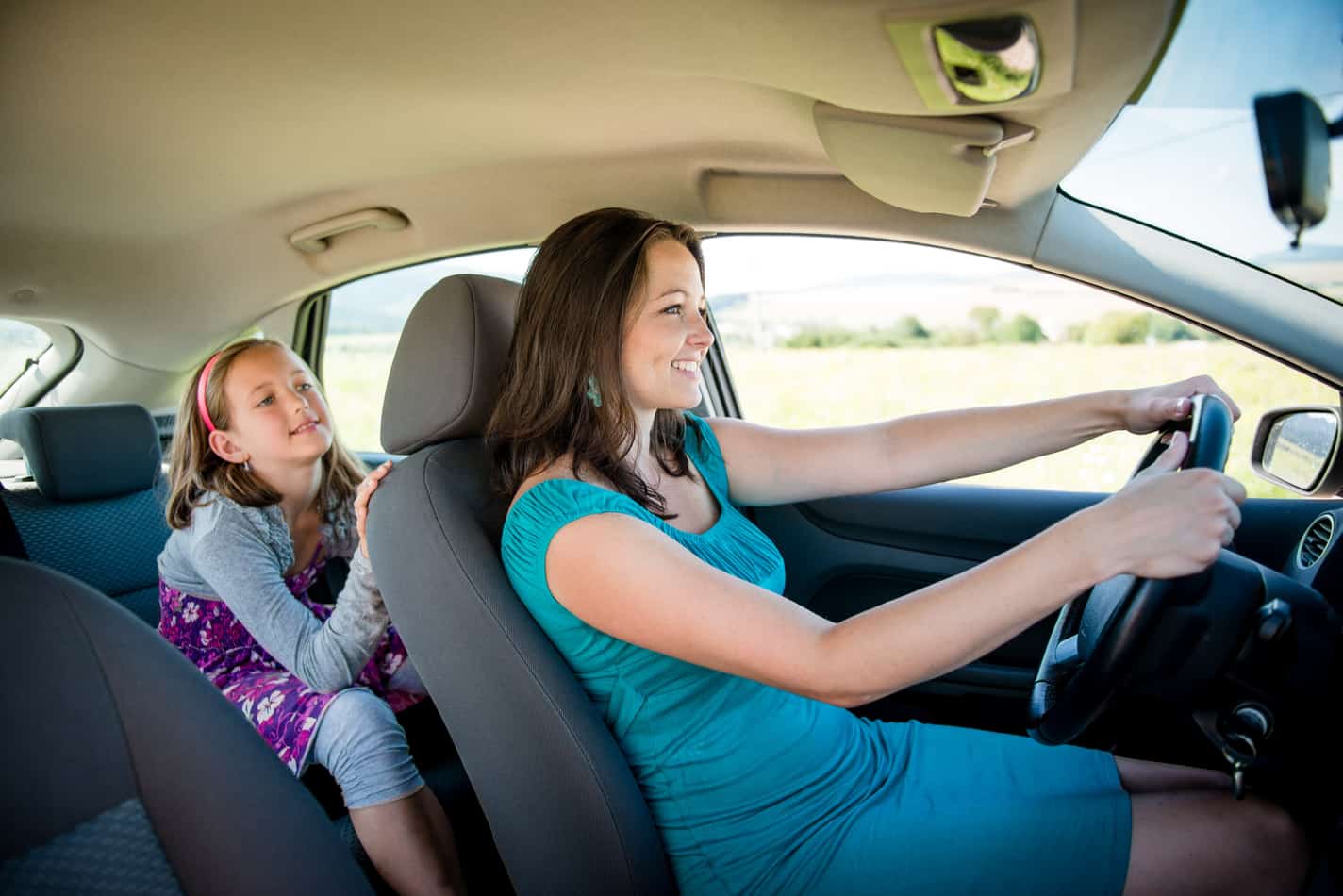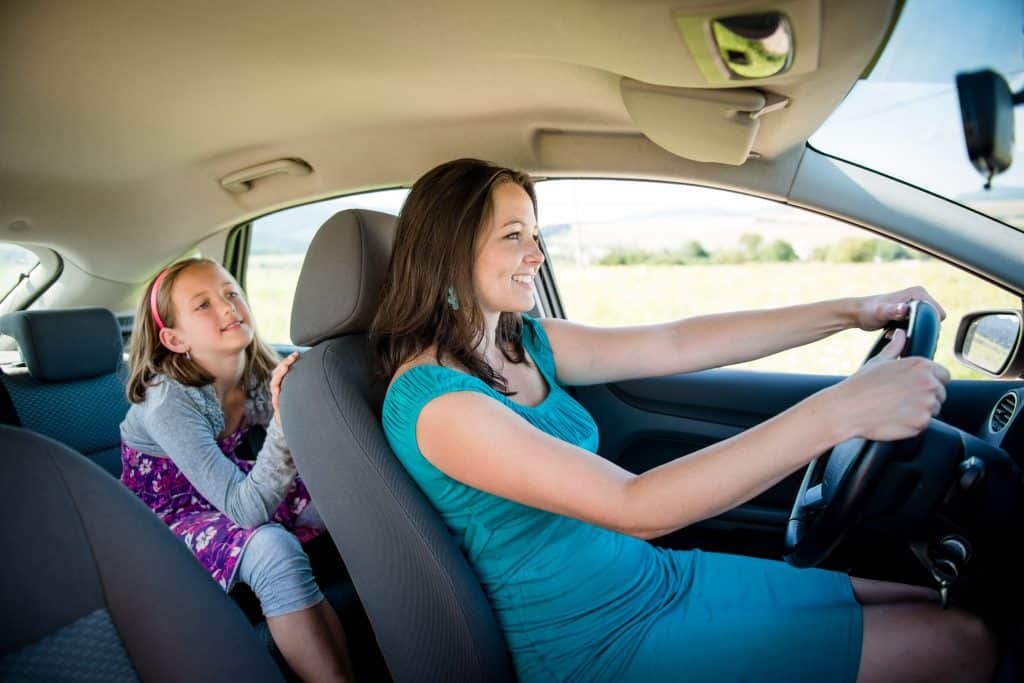 Sitting in the front seat is a great time but should 7-year-olds be sitting there? Riding shotgun is always something that I wanted to do as a kid but my mom would never let me. Good on her.
Is it safe for a 7-year-old to sit in the front seat of a car? It is not safe to put your young child in the front seat of the car. The airbags could really hurt your child, plus there are more dangers in the front seat. Wait until your child is around twelve or thirteen to have them sit up front.
Nothing was cooler than finally being able to sit in the front seat. Riding shotgun was like the dream for me as a kid. All things come in their time and where a child sits should be taken into serious consideration.
Can My 7-Year-Old Sit in the Front Seat?
You know that line from "The Office" where Dwight tells Jim that the safest seat in the car is the one right behind the driver because the driver will always protect his/her side? Yeah, I don't know if that is true.
But what I do know is that your child should not be sitting in the front seat until they are at least 12. The Centers for Disease Control (CDC) and other institutions have stated this and displayed how serious it is. Many deaths can and have occured when children are not in the back seat.
I can believe what Dwight said is true because it makes logical sense. I can imagine that any seat that is not in the front is safer. There are not as many airbags in the rest of the car as there is in the front and many car crashes happen in the front of the car.
My mom said I had to weight a certain amount before I could. I know newer cars have a sensor that won't let the airbag be on unless whoever is sitting in the seat meets certain weight criteria.
It's actually amazing how many parents allow their kids to sit in the front seat. That's frightening to me. I have written some statistics later on that will hopefully steer you away from letting your child sit in the front seat.
If you have no other choice but to put your child in the front seat, scoot the seat as far back as possible to avoid major injury from airbags. Airbags can do a lot of damage to a child. Airbags are meant for an adult to impacted by it, not a child.
Airbags can be fatal to children. A child once had multiple skull fractures and brain damage because of the impact with an airbag. Don't put your kid in the front seat. Airbags are meant for an adult around 140 pounds. Not a child. They hit with a lot of force.
My friend hit a deer in Utah and it smashed up his front end. Of course, the airbags came out and he walked away with bruising and a minor concussion.
Some people even break their arms or legs trying to cover their face from the airbag. They are meant to protect you from flying out the window and sometimes that means breaking your arm.
Front Seat Laws in the Various States/Territories
Children under age 8 must be in the rear seat in a seat belt in California, Georgia, Hawaii, New Jersey, Rhode Island, and Tennessee.
You cannot allow your child to sit in the front seat in Delaware until they are 12 years old or they reach 65″ tall.
The law in Maine does not allow children to sit in the front seat unless they have reached 12 years of age or are 100 lbs.
Washington does not allow children to be int he front seat unless they are 13.
Your child has to remain in the back seat of the back until 12 in Puerto Rico.
I got this information from Safe Ride 4 Kids. I wanted to make it easier for you but you can go look on your own if you so desire.
Statistics and Data About Motor Vehicles Crashes
In the United States, car crashes are one of the leading cause of death among children. How crazy is that? That is incredibly sad.
The number of children who died from car crashes in 2016 was 723. The number of those that were injured but alive was 128,000. One is too many and we have over 700 who have died and many more who were hurt.
In 2016, seat belt restraints saved the lives of 328 children who were 4 years and younger. Did you know that car seats reduces the risk of injury in crashes by 71-82 percent? This is a comparison to those who don't use the car seat and sit just on the seat. I had no idea it made such a difference.
booster seats even have their perks. When compared to sitting in the seat by itself, booster seats reduce the risk of serious injury by 45 percent. I know that I will be using both a booster seat and a car seat for my kids.
All of this so far came from an article the CDC came out with. Check it out here.
How Do We Fix This?
Obviously, the numbers are beyond just one simple person and what they can do. What can we each do to add up collectively and help fix this problem?
Well make sure your kids are buckled in. If they are young, use appropriately sized car seat (i.e. booster seats, car seats, etc.). If your child is under twelve or thirteen, then they should not be sitting in the front seat, as I have already mentioned.
Never place a car seat that is facing the back of the car in front of an airbag. Airbags can and have killed children. Airbags come out fast and with a lot of pressure. Children aren't built to withstand that.
It probably would also help if the Government would use our taxes to fill holes with more cement. That would make for a safer ride.
Apparently, there was a Nation Seat Check Saturday that took place on September 29th this year. The week of the 23-29th was Nation Child Passenger Safety Week. I have never heard of that and I do not know if it is a common thing.
During this week they kindly recommend that you visit a child safety seat inspection station. This is all new information for me. I did not know something like this existed. If you so desire to gain more knowledge about car seat safety, you can go find a place to have your car safety check. Click here to find a place and more information.
Stages of Age-Appropriate Car Riding
What is the appropriate stages of riding in a car? What is the safest way for your child to ride? Should you get a booster seat or a car seat? When will they grow out of the car seat? Let us talk about the stages of safe car riding.
Here is a table for reference:
| | | | | | | | | | | | | | |
| --- | --- | --- | --- | --- | --- | --- | --- | --- | --- | --- | --- | --- | --- |
| | 1 | 2 | 3 | 4 | 5 | 6 | 7 | 8 | 9 | 10 | 11 | 12 | 13+ |
| Rear-Facing | x | x | x | | | | | | | | | | |
| Forward-Facing | | | | x | x | x | | | | | | | |
| Booster Seat | | | | | | | x | x | x | | | | |
| Seat Belt | | | | | | | | | | x | x | x | x |
Stage 1: Rear-Facing Car Seat
So to begin with, You want to have a car seat. Learn how to buckle it in. There should be a little sticker on the side that explains how everything works.
The important part to remember is having it rear facing. If you get in a car crash, a seat that is rear facing will disperse the crash force more evenly across the back of the car seat and the body of the child. Many parents have argued that children should stay longer in the rear-facing car seats.
Your child will probably outgrow the car seat before they reach the weight limit for it.
Stage 2: Forward-Facing Car Seat
Once the child has outgrown the rear-facing seat, it's time for the forward-facing seat! It's basically the same thing as the last. Just follow the instructions and you should be fine.
This should last about until the age of five. This front-facing seat won't disperse the energy from the crash as well but it's still pretty sturdy. They should also be staying in the back seat, never the front.
Stage 3: Booster Seat
After about five-years-old, your child should be using a booster seat. This will be your mode of safe transportation for a while until your child can properly and safely sit in the seat by themselves.
Make sure that the seat fits well and holds your child. It's only a booster seat so it is not that difficult to hook up right. It's almost like the normal thing. The seat belt should lay over the chest and the upper thigh. That's what works best. Also, make sure the seatbelt is tight so there are no loose parts.
Stage 4: Seat Belt
Well, this is the end stage. They are tall enough and big enough to finally make it into the seat belt stage. Nothing but the nice leather or fabric beneath them. Once the seat belt fits them perfectly, then they are ready for it. The same chest and thigh rules apply here.
Now, this doesn't mean they can sit in the front seat yet! They will be about nine at this point. They are quite old enough to handle an airbag. Keep them in the back still and in the few years, they can finally know what shotgun is like.
Shopping for Seats on a Budget
Here is some research I have done to find you car seats and booster seats on a budget.
Rear-Facing Car Seat
Don't worry, all car seats meet the same federal safety standards. Other than that there are small differences like color and size. Let's talk about them.
I'm trying to find one on a budget since most parents, especially new parents, don't have a huge load of cash just lying around that they can shell out. I found a car seat that I like called the Graco SnugRide SnugLock 35 Elite Infant Car Seat. Wow, that's a mouthful.
It has SnugLock Technology which is a simple 3-step installation. It's user-friendly. It holds babies from 4-35 lbs and 32″.
It has an easy to remove cover if you need to clean up a mess. If your kid spills a drink or sticky stuff just happens to appear out of thin air, you can clean it. No problem.
There is an adjustable base with four different positions. The canopy is also rotating to provide shade from the sun if needed. It absorbs frontal crash energy.
This car seat is really good on a budget because it is only $153.99 which is awesome because most are $220 or $300 dollars. It's got great reviews. People have said it is easy to install. Some people have said that has kept their kids safe in accidents. It also has a great rating.
Forward-Facing Car Seat
This next one really impresses me. It is called the Graco Extend2Fit Convertible Car Seat, Gotham.
The reason I really enjoy this one is for two reasons: Adjustable and Crash Testing. Also, this one is called Gotham. It's the car seat we deserve, but not the car seat we need.
You can basically adjust everything on this bad boy. You can adjust it to have 5 more inches of leg room. It has six positions of reclining to help your kid be comfortable. The headrest has 10 adjustable positions for perfect alignment with the head.
The harness is simple, quick and firm. It has been engineered and tested for US Standards for safety in the event of a car crash.
This one has great reviews and a good rating. It is priced at $141.99
I found an even cheaper one that is a 3-in-1. It doesn't offer as much but it is cheaper and reusable.
The Graco Tranzitions 3-in-1 Harness Booster Convertible Car Seat is perfect for a small budget. It's an Amazon's Choice as well.
This goes from a car seat to a booster with a high back to a backless booster. It's only $99.99. It is the cheap one I have seen yet. This one like all Graco products has been tested and engineered to meet US safety standards.
It's a five-point harness for supreme protection. It's adjustable to fit the height of your child. Also, it's got cup holders if you are into that. People love it and it comes at an incredible price. It's reusability also is a selling point for me.
Booster Seat
The next one is also a Graco. I'm not sponsored by Graco but I really enjoy their products. I guess they just have the market on lockdown.
This next one is an Amazon's Choice for booster seats, It is Graco Backless TurboBooster Car Seat. It's got cup holders.
Booster seats are really simple. Honestly. It will hold a kid up to 100 lbs. It works form kids up to 57 inches tall. You can remove the cushion to be machine washed. The armrest height can be adjusted. It is a really simple model.
It has a few best seller rankings. It's a good rating. People like it like all of the Graco stuff we have seen today. It only costs $24.99. I would highly recommend it. You won't find a better price with this good of quality.
Related Questions
What age can a child sit in the front seat? Most laws say either 12 or 13. Some states have specific weight or height regulations. A good rule of thumb is 4 feet and 9 inches. Some states like California, New Jersey, and Hawaii say it's okay at 8. I think it is best to stick with 12 or 13. I would look up the laws in your state.
When can a child sit in the front seat in Canada? Canada's laws are similar to the United States. They recommend that children under the age of 12 do not ride in the front. This is because most cars have front seat airbags and they can really injure or kill a child. There have been fatalities before.
Can a child ride in the front seat of a single cab truck? It would be preferable to have a car that has two rows of seats. If you do not have that, then your single cab pickup truck will do. It's completely legal because they will not discriminate on your truck but it is not the safest option you have going for you.