*This post may contain affiliate links. Please see my disclosure to learn more.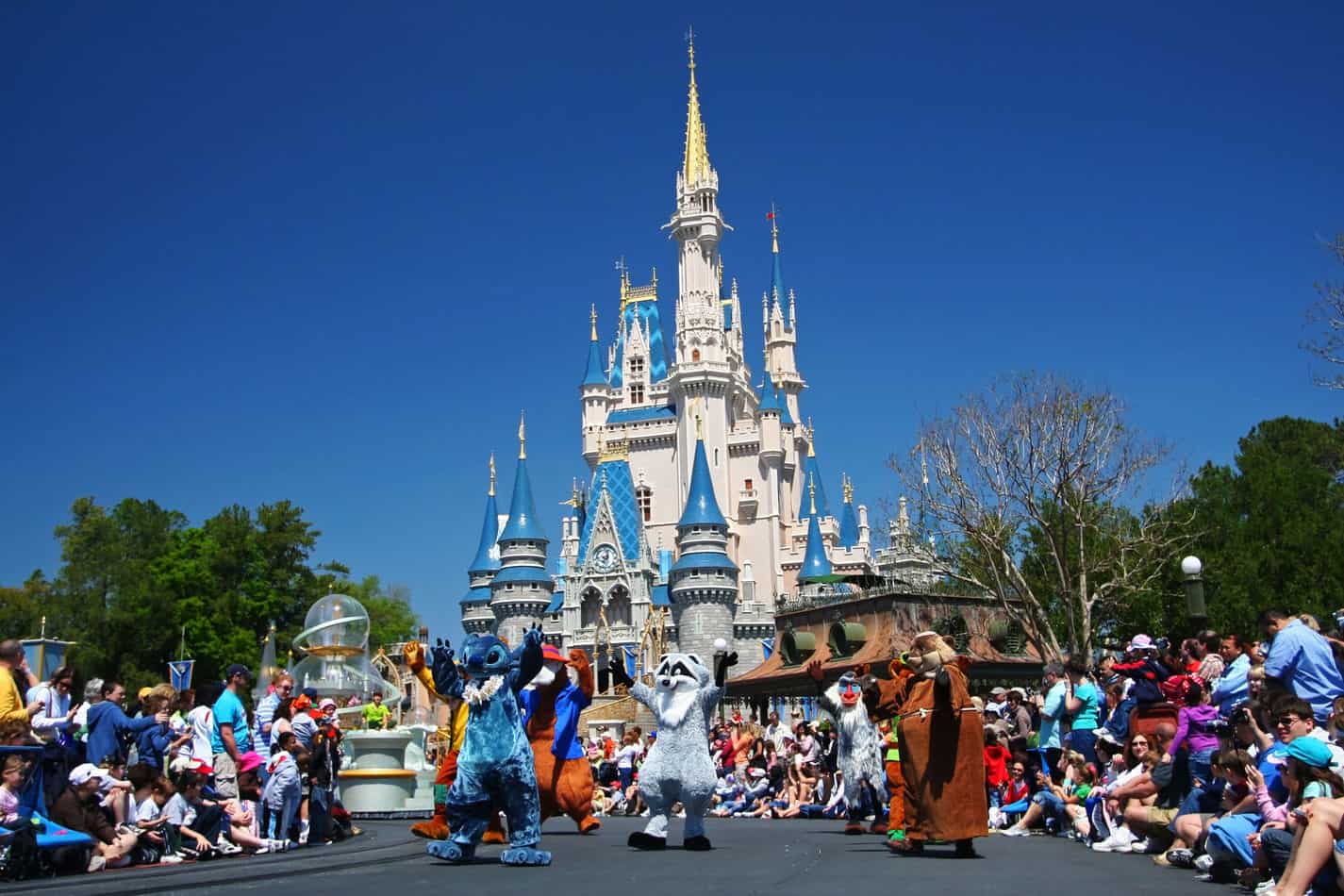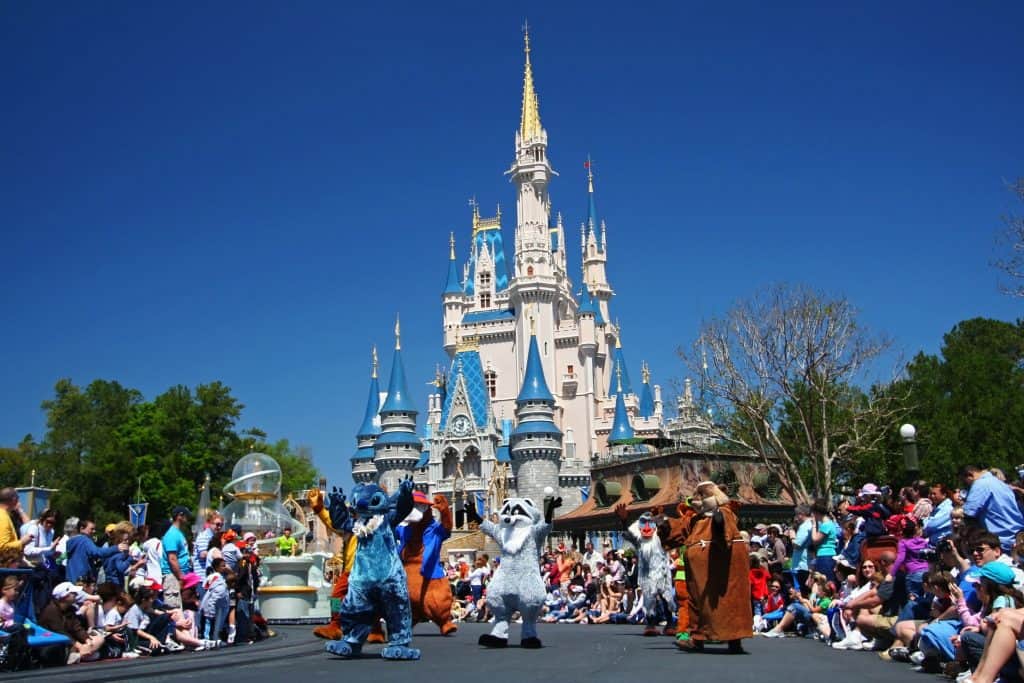 Choosing the best Disney Park to take your 7-year-old to can be an intimidating process. I have researched and read to discover the ins and outs of each park depending on which side of the United States you're aiming for.
Which Disney park is best for a 7-year-old? The best Disney park for your 7-year-old is going to change depending on their temperament and likes. The best choices for that age group are Disneyland in California and Magic Kingdom Park in Orlando. They are geared towards the 0-12-year-old age group. Other choices include California Adventure, Animal Kingdom, and Universal's Island of Adventure.
Depending on where you are spending your vacation, and how many parks are within your budget, your 7-year-old will enjoy a few different ones. The most popular park is the iconic Disneyland or Magic Kingdom depending where you are on the map, but there are other factors that may play into your choice.
Disney Parks
A Disney vacation is the dream of many people. Disney movies have become a staple for children and adults, helping to mold our childhoods teaching us about friendship, adventure, and imagination.
The building of Disney parks was a monumental step in entertainment. Walt Disney brought his movies and characters to life in a world we could all enjoy. Now, that may seem funny knowing how expensive it is to enter that world, but it's always worth it!
Choosing which park (or parks) to bring your family to is a costly decision. You want to make sure that you are getting your money's worth and your kids aren't going to get bored after the first hour.
The most popular choice for the 0-12 age group is the Magic Kingdom of either Orlando or California. This is the stereotypical park that most everyone thinks of when they hear "Disney".
This park is where the magic is! Your child's favorite Disney characters can be seen roaming around almost everywhere you go in the park!
They also have rides that imitate their favorite movies and worlds. The age restrictions in this park are not as fierce as in the other parks, and your child can experience games, rides, and parades all in this one place.
Choosing the park that is going to appeal to your 7-year-old the most is a very important decision. Luckily, you have me to break down the facts for you!
Before Choosing
These tips on how to integrate your children's opinions in your trip will help them become more excited and involved in their own experience.
The internet has every piece of information you might find yourself needing, within reason. You're not going to find military launch codes or anything (at least not legitimate ones). This means that you can actually find videos of rides and adventures at any Disney Park online.
Try sitting your kids down and showing them the different things they could experience. This will help you know what rides they're excited about. You can see what parks they are interested in by what they start getting excited about.
The decision will become a lot easier if you start to take your child's temperature early on in the process.
This experiment will also help because it will get your kids even more excited about the trip because they can actually see what they'll be doing.
Here is a link to a few YouTube videos from rides at Disneyland in California. It will show you Alice in Wonderland first, but you can choose which ride you want to see from the options on the right! Enjoy!
Anaheim, California
If you are hoping to visit the west coast for your Disney adventure, you'll be heading to Anaheim, California! This is home to the original Disneyland and California Adventure Park. It also has Universal Studios Hollywood.
Disneyland
The #1 most appealing park to 7-year-olds will be Disneyland. This is the stomping ground of Mickey and all his friends! This is where your child can climb on Donald's boat, roam Goofy's house, and swing from the (metaphorical) vines of Chip and Dale's treehouse.
Aside from all the basic Mickey and Friends characters, it is also the home of Fantasyland. Fantasyland is where you can hop aboard a flying pirate ship with Peter Pan, ride in a spinning teacup with the Mad Hatter, and make a mad dash around town with Mr. Toad.
Your 7-year-old will love the chance to mingle and experience the worlds and stories they love. None of the rides in Fantasyland have height restrictions, so it's a safe bet for your child whatever their fear level.
Here is a snip-it of a few rides in Disneyland with their height requirements that can be found on Disney's website.
Autopia – 32″
Gadget's Go Coaster – 35″
Big Thunder Mountain Railroad – 40″
Space Mountain – 40″
Splash Mountain – 40″
Star Tours – 40″
Matterhorn Bobsleds – 42″
Indiana Jones Adventure – 54″
Disneyland includes many lands with different degrees of "awesome"! Toon Town is very interactive with Toon cars to climb on and different doors and levels to pull.
There are also attractions that will appeal to parents and teens (the older crowd, I like to call them) in Disneyland. My mom's all-time favorite rides are Pirates of the Caribbean and Indiana Jones.
Indiana Jones has a height restriction which kept my 6-year-old nephew out by an inch, but if your 7-year-old is over 46 inches tall then they may love it.
If your 7-year-old passes the tallness test, just know that this ride is jerky, dark, and loud and may frighten some kids. If you have a daredevil in your midst, then this ride may be just the right amount of excitement!
Almost all rides in Disneyland are made for at least 2 passengers to sit alongside each other. This is perfect for parents of small children.
Unfortunately, your 7-year-old won't be able to go on any rides by themselves but there is always a way for them to ride with a partner. These restrictions are for your child's safety.
Disneyland is an absolute "must see" when planning a Disney trip. From the Dole Whip to the characters, there's nothing that will make your child's eyes light up more than a trip to Disneyland itself.
Here is a link to an article outlining the best rides for 7-year-olds within the Disney Parks.
Disney's California Adventure
A lot of people choose to do either a park hopper pass between California Adventure and Disneyland or simply buy separate tickets to spend one day at each.
California Adventure does not boast as many awe-inspiring attractions as Disneyland, but it has grown in recent years. Pixar Pier and Cars Land are sights to be seen! If your 7-year-old is a Toy Story, Cars, or Disney Princess fan, they will love the sites of California Adventure!
Pixar Pier
Pixar Pier is where you can play Midway Games with Buzz Lightyear and Woody. Just outside the ride, you can see Mr. Potato head! This is also a good place to meet Woody in person. The only downside is that you have to catch characters at a good time because they come in and out for meet and greets on a schedule.
There are also places to meet Crush the Turtle, Anna and Elsa from Frozen, and visit Belle's enchanted library. The attractions near Pixar Pier also include the underwater adventure of the Little Mermaid, my 8-year-old cousin's favorite ride.
The great thing about all of these attractions is their ability to transport you to a beloved story that you know so well.
Cars Land
Wow, oh wow, was I blown away by Cars Land! My nephew could not contain his excitement as he ran down the streets of Route 66. They have masterfully recreated Radiator Springs so that you can roam through shops and experience iconic things from the movies!
One of the most popular rides is the Radiator Springs Racers. My uncle, being a Disneyland connoisseur, took us straight to the line when the park opened. Every person was beelining to this attraction, and it's a good idea to arrive as early as possible.
Trust me, it's worth it! You and your family get into cars and roam through a miniature version of Radiator Springs with all the characters and scenes from the movie! Then you race another group of tourists in a mad dash through the desert to the finish line!
Other Attractions for 7-year-olds
The two main parts of California Adventure that appeal to 7-Year-Olds are the two I mentioned above. California Adventure starts to lean away from the little kid rides and have more attractions for older kids such as the Guardians of the Galaxy ride that replaced the Tower of Terror.
If your 7-year-old meets the 40-inch tall requirement (and is a daredevil) then this ride may be thrilling for them with its theme and terrifying free falls. In my experience, not many 7-year-olds are willing to risk it, so it may not be what you're looking for.
Here is a snip-it of a few rides in California Adventure with their height requirements that can be found on Disney's website.
Mater's Junkyard Jamboree – 32″
Luigi's Rollickin' Roadsters – 32″
Jumpin' Jellyfish – 40″
Guardians of the Galaxy – 40″
Radiator Springs Racers – 40″
Silly Symphony Swings (single Rider) – 48″
Soarin' Round The World – 40″
Goofy's Sky School – 42″
Grizzly River Run – 42″
Incredicoaster – 48″
The great thing about California Adventure is your child's ability to meet more diverse characters they love such as Spider-man and Captain America. California Adventure is where they are known to hang out, and I don't think they venture into Disneyland often (if ever).
Whether you only visit one park or two in California, you can't go wrong with either option. If you are only going to one park, I would highly recommend staying in Disneyland.
Their many lands and adventures are sure to occupy the mind and imagination of any 7-year-old no matter their interests.
Orlando, Floria
Disney's Magic Kingdom
The Magic Kingdom is generally the same as Disneyland (its California counterpart) by being geared towards the 0-12-year-old age group (and the child within us all, of course). If you are aiming towards Florida as your Disney getaway with your 7-year-old, then the Magic Kingdom is the place to be!
Disney World has significantly more park options than California which can be a good thing or a very bad thing. Choosing between the 4 parks offered in Disney World can become overwhelming. However, the choice gets less intimidating when you judge them based on their audiences.
Magic Kingdom is going to be the safest bet for your 7-year-old. The reasoning behind this follows the section on Disneyland. They are the same experience. Their ride choices will be slightly different, but the parks themselves are geared towards the Disney movie classics we all love.
This park is for the younger guests who wish to see their favorite Princesses or characters. They will be able to visit 6 different lands within the park and have enough to keep them occupied until well after dark.
Disney's Magic Kingdom is the go-to for any Disney vacationer with 7-year-olds.
With endless Disney characters, shows, movie-themed rides, and fun treats, Magic Kingdom is the place to be.
Disney's Animal Kingdom
Something wonderful that Orlando's Disney World boasts about is their Animal Kingdom. Essentially, it's a well-funded and Disney themed zoo. If your 7-year-old is an animal lover, you won't want to miss it!
They also have rides like safaris and river rapids (always my favorite as a kid). There aren't as many rides as in the Magic Kingdom, but it has other attractions that make up for that deficiency.
A must see is the Tree of Life which has the faces of hundreds of animals carved into its trunk. This may not be something that your 7-year-old will want to spend much time at, but it's a piece of art that they may find intriguing.
With the animals and dinosaur exhibits, this is a good park to pair with your trip to the Magic Kingdom. It gives your child a different side of Disney and allows them to experience wildlife, alive and in color!
A possible downside, depending on what you're looking for in a park, is the lack of actual rides for your kid to go on. There are some, but the more exciting ones will have height requirements hovering around 40 inches.
For all height requirements for Disney World visit their website here.
Disney's Hollywood Studios
This is the place to be if your 7-year-old is a movie lover outside of the Disney Classics. This park is home to Dr. Suess themed attractions, Marvel superheroes, and the Wizarding World of Harry Potter.
This is definitely a must see if your little 7-year-old is an aspiring (or full-fledged) Harry Potter fan.! You can walk through Diagon Alley, pick a wand at Olivanders, and go through a 4-D ride around Hogwarts castle and grounds.
If your child doesn't care too much about Harry Potter or other aspects of movie making, this may not be the place for them. Once again, Magic Kingdom is the safest bet for all 7-year-olds.
This is also the park that boasts rides from movies like Jurassic Park. A lot of the rides might end up being too intense or scary for your 7-year-old, so make sure to gauge your family's excitement about particular rides within the parks before making your decision.
The choice of visiting a place like Hollywood Studios or Epcot with your 7-year-old will change based on your own child's preferences. Perhaps your kid is a self-proclaimed Gryffindor waiting for his letter to arrive in 4 years.
This would make Hollywood Studios a must-see for your family.
Appealing to the Masses
The great thing about Disney parks, in general, is their virtually universal appeal. A child will most likely enjoy a day at the Magic Kingdom instead of walking through the different countries of Epcot, but there is something for everyone in every park!
If you have older children, or you are trying to appeal to adults, as well as your 7-year-old then I suggest taking on 2 parks at least! Everyone can find something to get excited about in the Magic Kingdom because that's where the magic centers from.
Tomorrowland and Frontierland have rides geared more towards an older audience; whereas, Fantasyland grabs the eager attention of its younger guests.
These parks were specifically designed to entertain and enthrall guests of all ages.
This also means that taking your 7-year-old to a park like Epcot or Hollywood Studios would also capture their attention. Epcot may be harder to sell, but characters roam around and they are building a small Arendelle replica from Disney's Frozen soon.
Make sure to ask your kids what they hope to see before you plan. Also, remember to ask yourself what you want to see. Even if a trip to Disney is for your kids, you will be there too!
Don't try to deny that inner child hoping for a glimpse of Goofy or a Mickey-shaped pretzel! Plan your trip with your whole family in mind.
Your 7-year-old will always find something for them in the parks! The Magic Kingdom or Disneyland itself will be your best choice when choosing parks, but it's never a bad idea to plan on visiting two during your stay to really round out the experience.
Don't worry. Picking one park because of time or a budget is still an absolutely fantastic and magical vacation. Just find out what's best for your family and have a magical time!
Related Questions
Which Disney park is best for adults? All Disney parks can appeal to adults who love imagination, movies, and magic. The parks geared mostly towards adults would include the Epcot Center in Orlando Florida, Hollywood Studios, and Universal Studios.
Epcot is more for adults because it is a walk around the world. They serve food and beverages from many different cultures, and you can see dances and performances too.
Which Disney World park is the most popular? Based solely on attendance numbers, the Magic Kingdom would be crowned the most popular. World Atlas put the Magic Kingdom at the top in 2015 with 20.49 million visitors that year.