*This post may contain affiliate links. Please see my disclosure to learn more.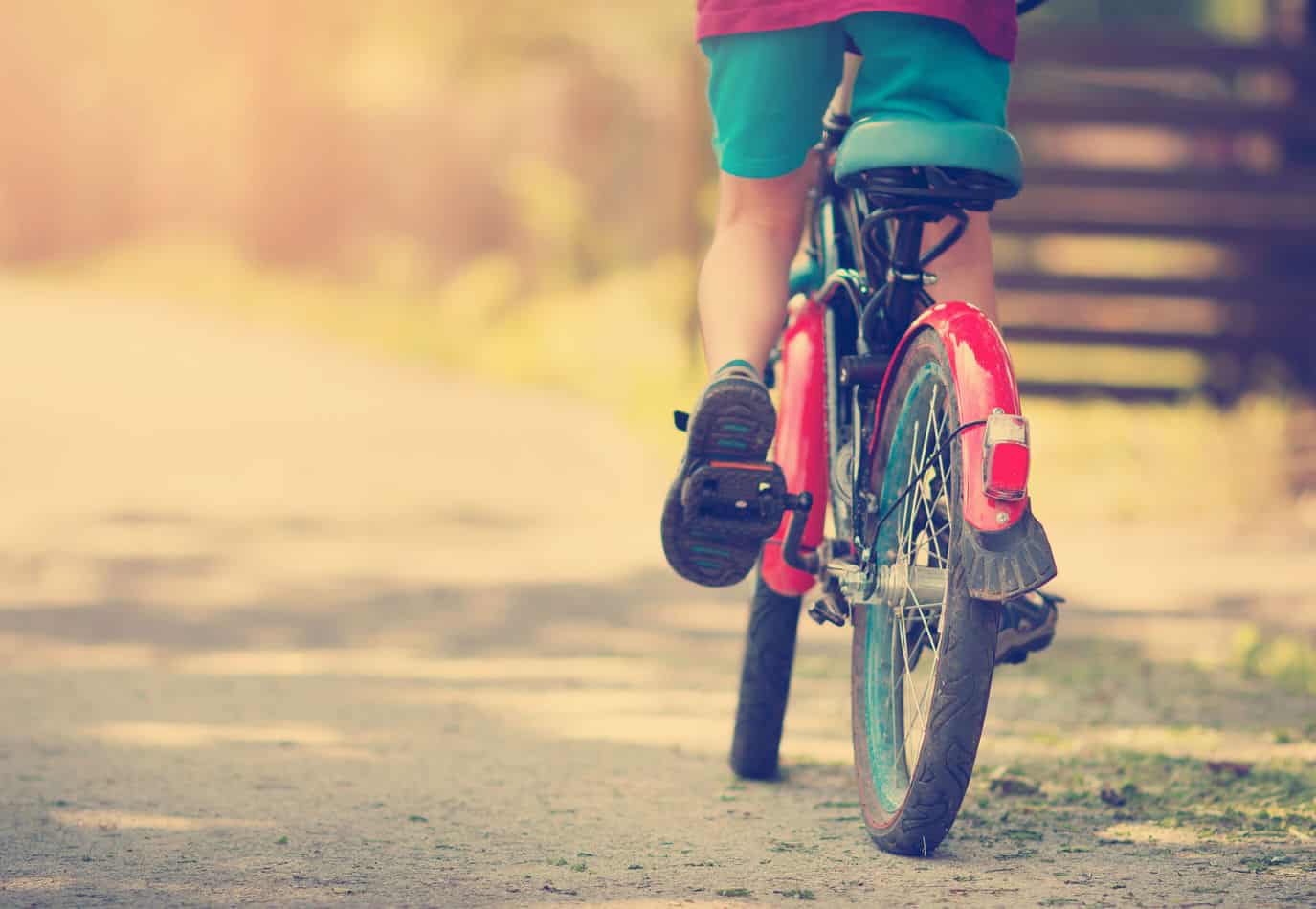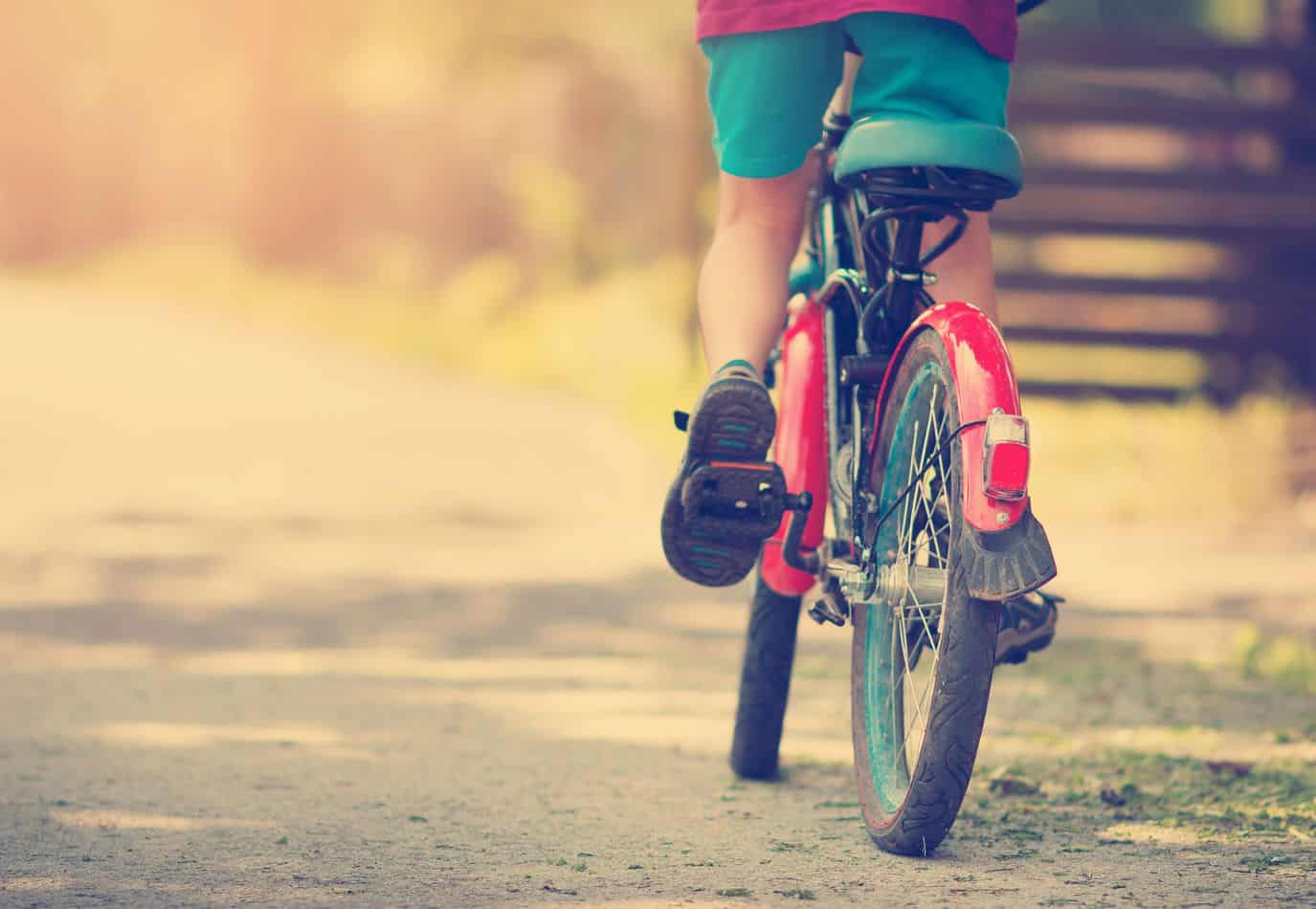 Every 7-year-old kid wants a bike, but as a parent it is hard to know what bike size to purchase. I did a little bit of digging to figure out how to tell the right bike size for 7-year-olds and what kind of bike to buy, and it is all written down below.
What is the best bike size for 7-year-olds? This question is complicated as it really depends on the size of your actual kid and their inseam rather than their age, but generally for a 7-year-old a bike with 20inch wheels will be the best fit.
There are a lot of bikes out there and, to be honest, even as an adult I have a hard time figuring out what size of bike I need or what the best kind of bike is best for me. It isn't even clear when you are shopping for your kids, so I tried to make it a bit easier by providing some extra information.
How to Tell What Size Bike to Buy for Your 7-Year-Old Kid
It can be a little confusing trying to find bikes that work and a bike that fits a 7-year-old kid. You don't want them to be uncomfortable, so the best way to decide what size bike to get is to measure their inseam and base it off of that.
If you don't know how to find your child's inseam all you have to do is take a pair of jeans that fits them well and measure the entire length of the seam that is on the inside of the pant from the area that the pant legs come together to the end of the pants. This will give you the inseam for your kid.
There are some great charts out there that are very helpful in identifying what size of bike to buy for your 7-year-old-kid. One of the best ones comes from the International Bicycle Fund:
Approximate
Age
Approximate
Age
Wheel
diameter
"bike size"
Comments:
2-4 years
14-17 inches
35-42 cm
12 inches
Most come with
training wheels,
some are direct
drive
4-6 years
16-20 inches
40-50 cm
14 inches
Sold at many toy stores and big
box stores.
5-8 years
18-22 inches
45-55 cm
16 inches
Most have rear
coaster breaks
and pneumatic
tires, some have
front hand
brakes.
6-9 years
20-24 inches
50-60 cm
18 inches
Not commonly
available
7-10 years
22-25 inches
55-63 cm
20 inches
Some models are multi-speed with hand brakes.
9+ years
24-28 inches
60-72 cm
24 inches
Can have most of the feature of
adult bikes.
This page has some really great information about bikes if you want to read more.
If you are having a bit of trouble trying to find a bike matched on inseam there are some charts that work with the child's height instead of inseam, and while they aren't quite as exact they still are very useful.
One of the best sights to find a height based graph would be Halfords. If you want to know more about their sight or this upcoming graph you can click here.
| Wheel Size | Age (Years) | Height (Inch) | Height (cm) |
| --- | --- | --- | --- |
| Balance | 2 – 4. | 2′ 11″ – 3′ 5″ | 88 – 105 |
| 12″ | 3 – 5. | 3′ 3″ – 3′ 8″ | 98 – 112 |
| 14″ | 4 – 6. | 3′ 5″ – 3′ 10″ | 105 – 117 |
| 16″ / 18″ | 5 – 8. | 3′ 8″ – 4′ 2″ | 112 – 127 |
| 20″ | 7 – 9. | 3′ 10″ – 4′ 6″ | 117 – 136 |
| 24″ | 8 – 11. | 4′ 2″ – 4′ 9″ | 127 – 145 |
This is a great chart and is very popular with people. Our 7-year-olds deserve great bikes that are the right size so that they can ride around and not get hurt.
Some Great Wheels for Some Great 7-Year-Olds
Now that you know the basic sizing standards that bikes fall into, hopefully, it will be easier for you to know what size bike is best for your 7-year-old. It is important to know what size of bike to purchase for your kids but it is another question to try and figure out what kind of bike you should be buying.
I did some snooping around and found five of the best bikes for 7-year-old boys and 5 of the best bikes for 7-year-old girls. All of the bikes are great and pretty snazzy.
Boy Bikes
#1 Guardian Bikes for Kids – Original Series
Guardian bikes seem to be popular with buyers and seem to be very reliable. This version of the bike has a 5-star rating and seems like an awesome bike.
This bike seriously has some of the best reviews I have ever read and seems perfect. It has safer patented sure stop brakes so it is safer for kids to ride because it helps prevent kids from flipping over their handlebars.
This is such a good bike! If you're looking for a great bike for your 7-yea-old you have got to look here and read the reviews because this is an amazing bike.
#2 Schwinn High Timber Boy's Mountain Bicycle
The Schwinn High Timber Boy's Mountain Bicycle is rated with five stars and for obvious reasons. This bike is a great bike! Its got seven speeds and front brakes and is lightweight. It's everything a 7-year-old could dream of in one bike.
If you buy the bike online through Amazon it is shipped to you pre-assembled. All you need to do is put on the pedals and tires and off your 7-year-old can go. If you want to know more about this bike you can check it out here.
#3 Guardian Bike Company Ethos Safer Patented SureStop Brake System
This bike gets great reviews and the people seem to really enjoy it! this guardian bike is lightweight and easy to handle. It also is pretty easy on the eyes which I always think is an added bonus.
SAFER PATENTED SURESTOP BRAKE SYSTEM: prevent head-over-handlebar accidents and allow kids to stop faster. The award-winning brake system is why EVANTUBEHD calls GUARDIAN "WORLD'S SAFEST KIDS BIKE"

Amazon.com
#4 RoyalBaby BMX Freestyle Kid's Bike
This bike is great for boys who are adventurous and who love biking. This is a BMX bike so if your 7-year-old is into biking and needs a great bike to ride, this one is very popular.
As always when buying bikes it is a great idea to read the reviews and find the best one for you, but this bike seems really great and well loved. If you want to look more into this bike and the buyer's reviews click here.
#5 Mongoose Legion L16 Boy's Freestyle BMX Bike
This Mongoose Legion bike is another 5-star bike and seemed like a great option to end our list with. It is a great bike but definitely a bike that is for newer riders.
It has back brakes and is very lightweight. People love it and it seems to be making people and their children very happy. If your 7-year-old is a newer biker and you want a fun bike for them this bike would work great.
Girl Bikes
Now that we've had our fun with boy bikes its time to move onto the girls. Now, all of these bikes can be interchanged between boys and girls, but sometimes its fun to buy girls something cute and nice.
#1 Guardian Bikes for Kids – Original Series – (AS SEEN ON Shark Tank)
Once again Guardian brings us a 5-star bike that is fitting with its rating. This bike is lightweight, strong, and very safe because of its sure stop breaks. Any 7-year-old girl or boy would die for this bike, and I think I would too.
#2 KENT 20″ Trouble BMX Girls' Bike
This bike is perfect for adventurous girls and is a durable and safe bike. It is cute but also very sporty. BMX bikes are awesome and strong so if your 7-year-old loves to ride this is the perfect bike for them.
This Kent bike has front and rear pegs, front and rear breaks, and assembles very easily. With its 4.5 star rating, this bike is great for 7-year-olds and is very safe.
#3 Guardian Bike Company Ethos Safer Patented SureStop Brake System
We are back with good ole Guardian bikes and wow are they just great, and this bike specifically is a terrific example. With a 4.5 star rating, this bike surpasses some of its competitors just because of its brakes.
This Guardian Bike is equipped with the safer sure stop breaks that help prevent kids from crashing over the front wheel. Because of how well its made and its great features this bike becomes a must have.
#4 Huffy 20″ Sea Star Girls' Bike, Pink
If you want something adorable, functional, and rated with 5 stars you should really look into this bike. It is great for recreational biking and it is also super cute, which is always a plus.
The brakes on the Huffy 20″ Sea Star Girls' Bike are easy to use coaster brakes, and they work great. The wheels hug the ground really well, and its quick release seat makes it super easy to adjust. This bike is awesome.
#5 New 2017 Diamondback Lustre 24 Complete Pavement Bike
This Diamondback Lustre bike is dope and has great reviews. With a 4.5 star rating, you know that it must be an alright bike. Like all bikes though, you need to remember to research the bike before you purchase it, so you know you're getting what you want.
Related Questions
What kind of accessories do I need to get for my 7-year-old? A helmet, knee pads, and arm pads are great accessories that are needed for any child who is going to be riding a bike.
What are some cool bike accessories? There are flashlights and reflectors that are great for bikes and perfect for 7-year-olds. One of the best bike accessories to get is a water bottle holder.