*This post may contain affiliate links. Please see my disclosure to learn more.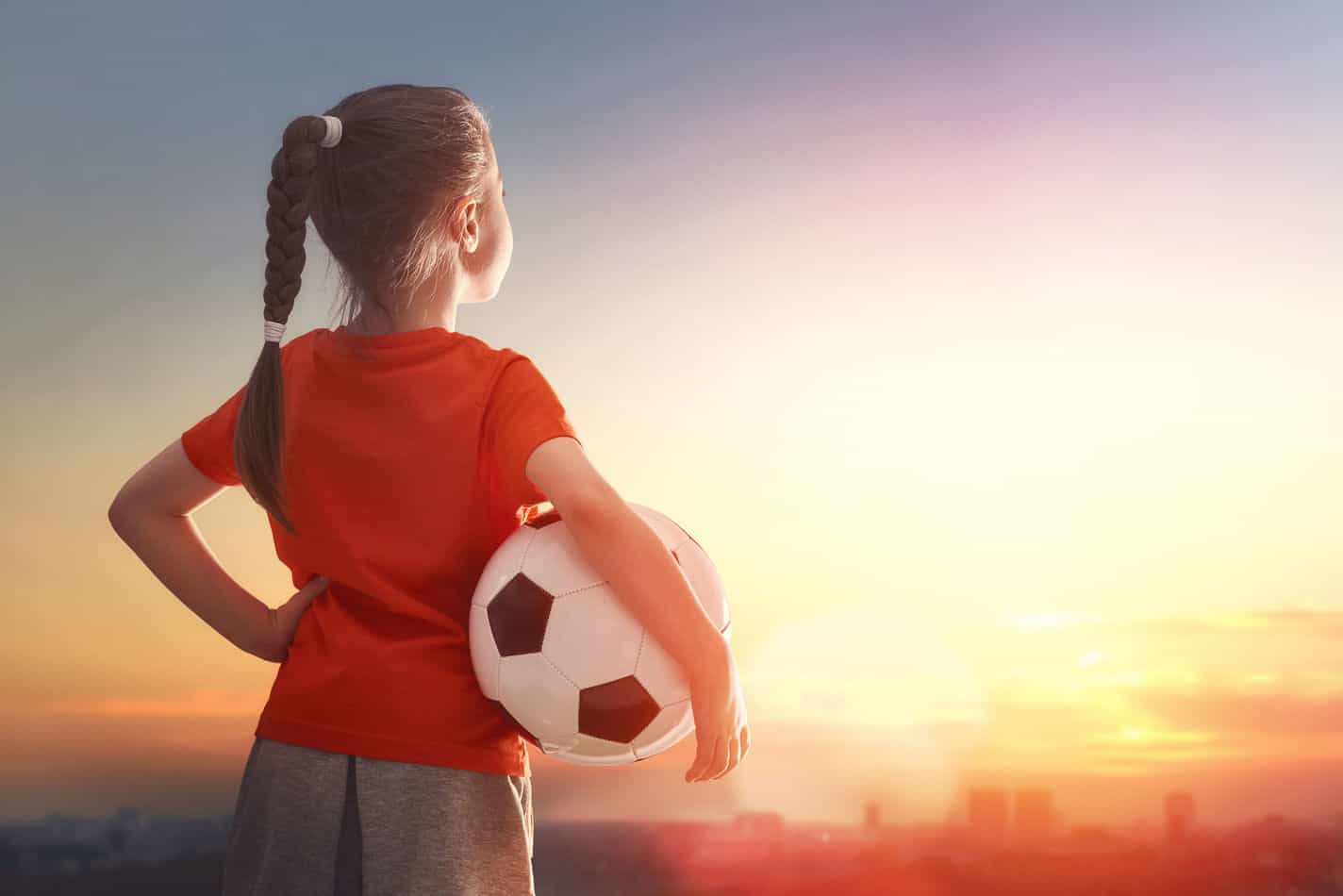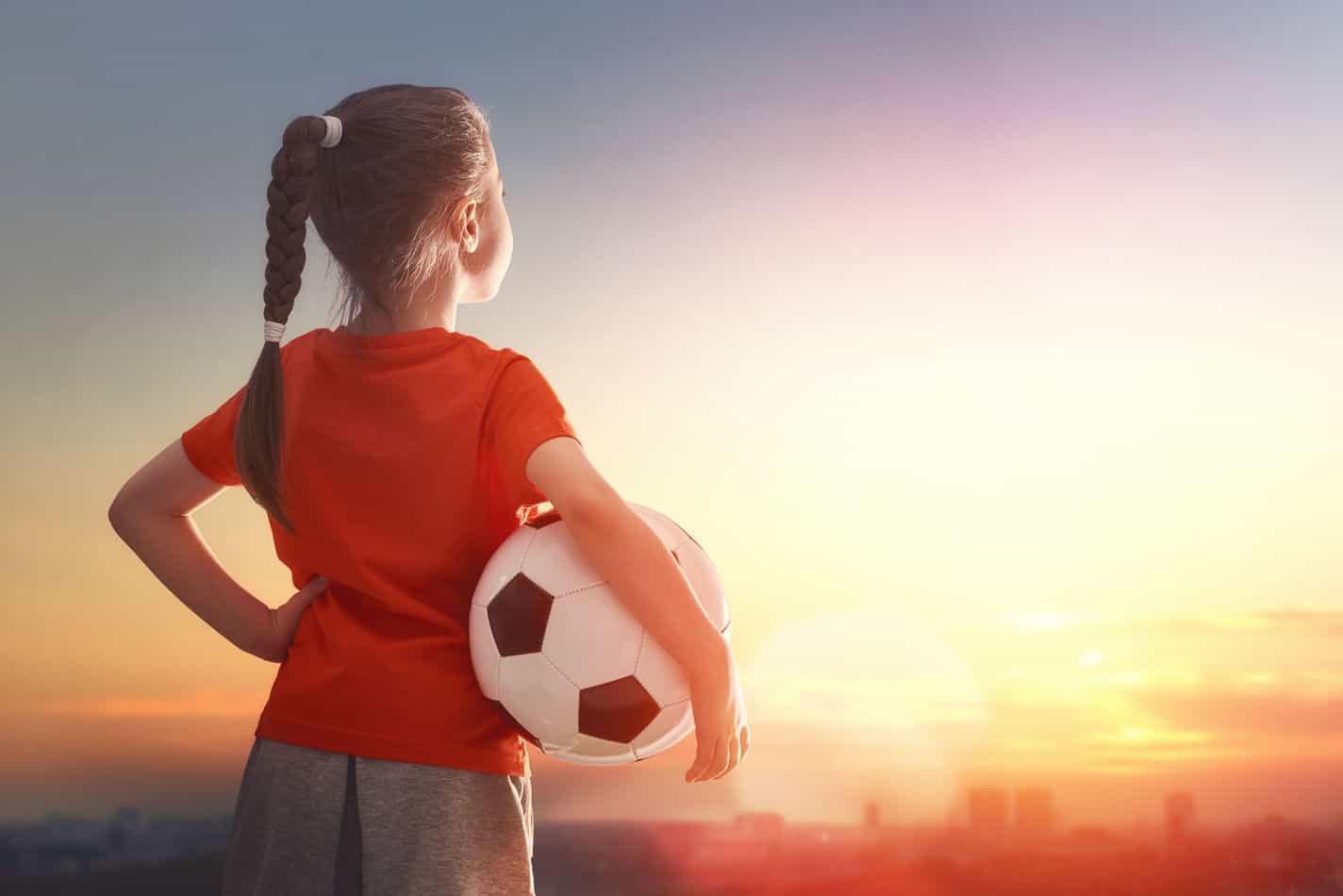 When I was little, I played soccer a lot, and it was up to my parents to make sure I had all of the right equipment, including the right size of a soccer ball. So, I've done some research to help parents today know what soccer ball is best for your 7-year-old.
So, what size soccer ball is best for a 7-year-old? Soccer ball sizes are ranked by a child's age, and for a 7-year-old, a size 3 (youth) soccer ball is best. The size of this soccer ball would be around 22-23 inches or 58.5-61 centimeters and is recommended for children 8-years-old and younger.
A size 3 soccer ball is best suited for kids 8 and younger because it is properly proportioned with the bodies of the kids in this age range. Also, if your child plays in a youth soccer league instead of just the backyard after school, you will need to buy the proper equipment for games and practices.
Don't worry, I've put together a few paragraphs about the basics you will need for your son's or daughter's practices and games.
Soccer Balls and Other Equipment for Your 7-Year-Old
If this is your first time putting your child in youth soccer, you might be a little overwhelmed by the amount of equipment your child will need. I mean, have you ever tired to pick out a pair of cleats?
There are like a million options! Luckily, I've been there before, so I can help you out. Let's go through each item individually.
Soccer Ball: Okay, so the first half of this article deals with soccer balls for 7-year-old, and I already let you know that you will need a size 3 ball for your child. Even if your child is provided extra balls to play with during practice, it would be a good idea to buy your own so your child can play at home or get in some extra practice. Plus, it's a good opportunity to play with your child!
The Uniform: Most soccer leagues will provide a uniform after you pay your fees. A uniform typically includes a jersey for games and socks that match the jersey color. Occasionally, some leagues might include shorts in the uniform package too.
Soccer Shorts: This is a much easier buy. You can find soccer shorts at most sports stores. Picking out a pair of shorts is as easy as finding the soccer shorts and having your son or daughter try them on to make sure they fit.
Shin Guards: Shin Guards are required by all soccer leagues and keep your child safe while they play. You can also find shin guards at most sports stores, and I would recommend buying them in person with your child so that you can make sure they fit properly before their first practice. There are a few different types of shin guards, but honestly, it doesn't matter what kid you buy if they fit properly. You can make sure they fit properly using the sizing charts found on the packaging. If your child continues to play soccer as they grow, you will need to consider the type of shin guard, but for now, it doesn't matter.
Cleats: The key with cleats is making sure they are meant for soccer and that they fit your child comfortably. Buying the wrong cleats can lead to injury or foot pain for your child. So, once again, make sure you buy cleats in store and check them on your child's foot to see if they fit properly.
These are the basic items you will need, but it never hurts to keep a water bottle on hand too. Your child's coach will also let you know if other equipment is needed for the season.
Soccer League Rules for Your 7-Year-Old
So now that you have everything you need, you might want to know the rules of the National Youth Sports Rules for Soccer. This will help you teach your child and understand the rules of the game as well as the things the coach will recommend to the players and parents.
Now, these rules apply specifically to National Youth Sports, but an individual league may also have their own rules, so be sure to look those up too.
So, here are the rules as listed by the National Youth Sports:
All players must have a proper NYS ID to be eligible to participate in the game. ID's will be checked every game by an official or site director, before the start of the match.
The player must also be listed on the official season roster to be eligible to play.
The game will be played eight on eight including the goalkeeper (eight players on the field at the same time from each team). Each team will have a maximum of sixteen players allowed on their roster. Each player must play at least half of every game and play in both halves.
The field size shall be approximately thirty yards wide and sixty yards long. Spectators must be a minimum of ten yards behind the touchlines (sidelines), and at least ten yards away from the goal lines.
The game will consist of four eight-minute quarters with a three-minute halftime and two minutes between
quarters.
Soccer ball size is a size three.
Shin guards are mandatory and must be worn under socks.
The provided NYS jersey must be worn in order to participate in games. Jerseys must be tucked into shorts. No hats, jewelry, or metal spiked cleats shall be allowed.
One coach from each team will be allowed on the playing field to instruct players.
All players not playing in the game must be five yards behind the touchlines. Players should remain in one area so they can be seen and be given equal playing time.
Players must throw-in the ball after any out of bounds play.
Substitution will be allowed during the following breaks in play for either team: kickoffs (including after a goal has been scored), throw-ins, goal kicks, corner kicks, and injury. Substitutions may only be made with the referee's acknowledgment.
The referee, according to the infraction, will award direct and indirect free kicks.
No offside violations will be called.
Absolutely no slide tackling.
No Forfeits! If the game cannot be played eight on eight then it will be played six on six or five on five depending on smallest team size. Teams may share players to keep with original format if necessary.
Visit the National Youth Sports website here for a more in-depth look at the rules.
As far as gameplay rules go, most leagues tend to follow the FIFA guidelines for in gameplay. Learn more about that here.
Practicing Soccer with Your Child
Now, if your child is playing on a team, they will probably have a couple soccer practices on the week, but they might also want to play soccer with you at home or on the weekends.
Don't worry about being great at playing soccer before playing with your 7-year-old. Your child will probably enjoy explaining the rules and practice drills with you. Playing soccer with your child is a great way to help them improve their skills and spend quality bonding time with them.
Plus, it's a lot of fun. I have many fond memories of my dad playing soccer with me in the backyard after school, and I can't wait till my own son gets old enough to play soccer with.
Never force your child to overexert themselves in practice. Encouraging your child to practice is great, but your 7-year-old will let you know when they've had enough and when they need a change of activity. Just remember that this is an opportunity for your child to have fun and get in some physical activity at the same time.
Related Questions
What size basketball should a 7-year-old use? A size four basketball is recommended for children 5-8 years old. This basketball size is proportioned for the body size of the children in this age range and is easier for them to handle.
Where can I find a youth soccer league for my 7-year-old? US Youth Soccer is a website that lists all of the youth soccer clubs in your area. You can also look into the YMCA's website and find leagues there. You can also do a Google search to find other groups that might sponsor soccer clubs.