*This post may contain affiliate links. Please see my disclosure to learn more.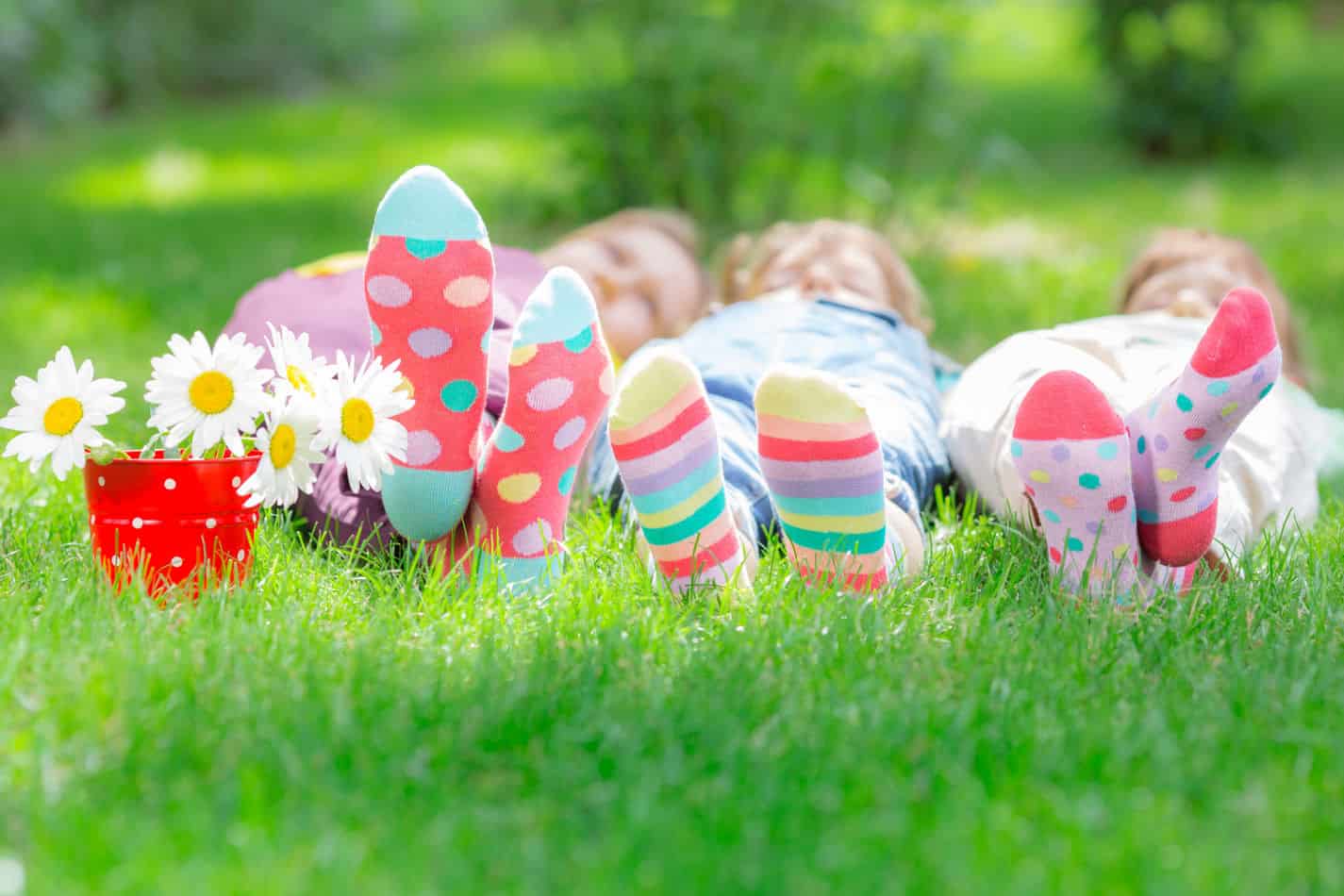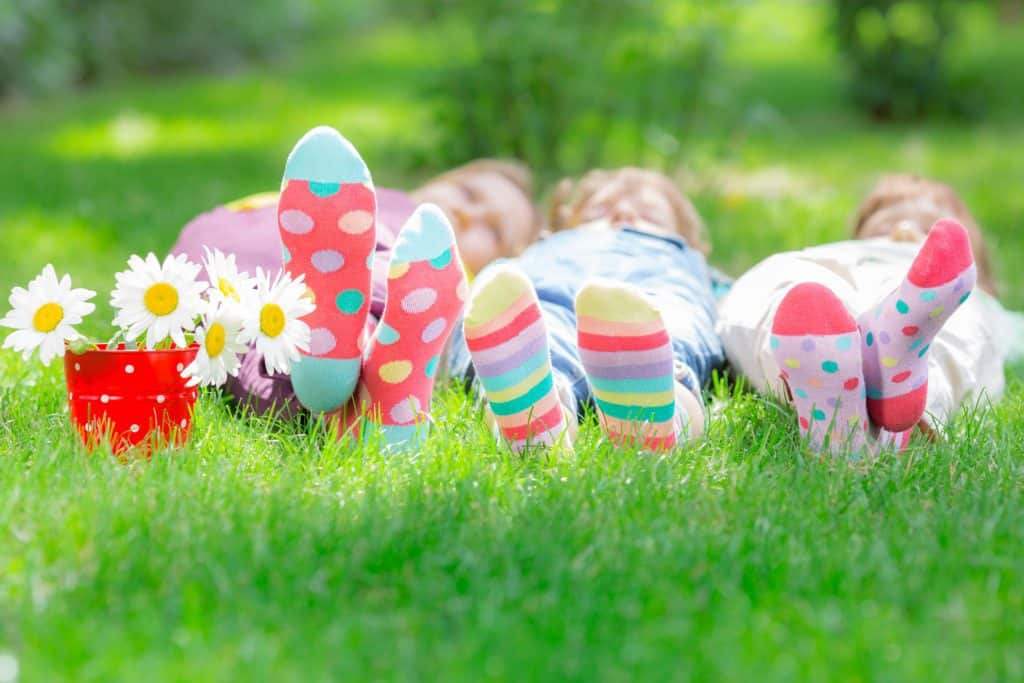 Socks have specific sizes. Did anyone else know that? I think it's crazy but totally smart! It's important to know your kid's sock size, especially because having socks that are too big or too small can give their feet blisters or other boo-boos.
What sock size is best for a 7-year-old? Seven-year-olds usually wear about a size 8 sock, but this can vary if their foot size is abnormally large or small. Sock sizes aren't as crazy important to have specific as shoe sizes are, but you can't get socks that are too crazy large or small for your kid either, so knowing the average size helps.
Keep reading to figure out a more exact sizing for your 7-year-old's socks, what kind of socks to get, and where the best places to get them are.
How Do I Know What Size of Sock My 7-year-old Needs?
Understanding sock sizes may sound super weird and complicated. At least, it does to me. Like, socks have specific sizes? I didn't know that! Did you? Either way, we now know that socks have specific sizes.
I do know that getting or wearing socks that are way too big or way too small can lead to blisters or rub spots on your feet from the lack of protection from between your feet and shoes.
This leads to the question, however, what are the sock sizes that my 7-year-old needs for his or her feet? I have found an awesome sock sizing chart that shows you the average sock size relating to age and matches average sock sizes to average shoe sizes as well.
| | | | |
| --- | --- | --- | --- |
| Sock Size | USA Shoe | EURO Shoe | Typical Age |
| Newborn / 0 – 4 | 0 – 1 | 15 – 16 | 1 – 3 months |
| Infant / 4 – 5.5 | 1 – 4 | 17 – 19 | 3 – 12 months |
| Toddler / 5 – 6.5 | 3 – 7 | 18 -23 | 1 – 2 years |
| XS / 6 – 7.5 | 6 – 11 | 22 – 28 | 2 – 4 years |
| S / 7 – 8.5 | 9 – 1 | 26 – 32 | 3 – 7 years |
| M / 8 – 9.5 | 12 – 6 | 30 – 36 | 5 – 10 years |
| L / 9 – 11 | 6 – 9 | 36 – 40 | 10 – Adult |
| XL / 10 – 12 | 9 – 13 | 40 – 45 | Adult |
This chart is thanks to Jefferiessocks.com.
Does Sock Style Matter? What Should I Get for My 7-year-old?
Now, I can't necessarily answer these questions because it all depends on personal preference. Some will be just fine with plain boring white socks that will match and work fine with everything.
However, some kids will want the socks that have their favorite cartoon characters on them or fun designs and colors.
Most 7-year-olds love fun socks. I know when I was that age, I loved brightly colored socks and I would match the colors of the socks with the colors of my outfits. I found it super fun!
I had friends that loved mismatching their socks too. It all just depends on the person and their preference. What is most common within this age group is the fun decorative socks.
Type of Socks Necessary for Different Things
Though it may seem weird, it does help to have different socks for different uses or activities. Some socks are made differently to better fit specific needs better.
For example, some socks are made special for people with sweaty feet or socks made special for certain types of shoes as well. Below I will include a list of different basic types of socks for different needs.
Different Types of Socks:
Athletic

Running
Soccer
Baseball/Softball
Football

Casual

Ankle Length
Knee-Length
Crew Length

No Show

Liner
Below Ankle Length
Low Cut
Along with the cut and style of the socks, Brands do make a difference sometimes too. Below I will add a list of my favorite sock brands too.
Good Quality Sock Brands:
Adidas
Nike
Saucony
Champion
Under Armor
Fruit of the Loom
Hanes
Jeffries
These sock brands are all great quality and decently priced. You can also find these sock brands nearly anywhere you shop which is always a plus! It's great to have such a thing so easily accessible.
Where Should I Shop for Socks?
Shopping for socks is actually super easy. As I have mentioned, sock size isn't quite as picky as shoe size is for people. Plus, it's rather easy to find socks as well. You can find them nearly anywhere and it's super easy to find good socks.
I have included a small list of where I usually shop for my socks for you guys. Once you know what size socks you are looking for, you can get them from basically anywhere and they are rather cheap too.
Amazon
Amazon is always a wonderful go-to for anything and everything you may want. Socks are especially awesome to get on this site because then you don't have to go outside to make a trip to buy just socks.
Why the heck would someone want to do that? I mean, if they had to get other stuff it'd be more understandable, but a trip out JUST for socks sounds kind of ridiculous.
When you shop on Amazon you can get exactly what you want. You can pick the style you want, the colors you want, the brand you want, and even peek around to find the cheapest price you can!
By shopping on Amazon, you won't have to struggle with getting all of the kids together, getting their shoes on, buckling all of them in the car, and herding them through the parking lot and the store just to grab a package of socks.
By shopping on Amazon, you can find exactly what you want for a cheaper price than you would find anywhere else. You can even do this from the comfort of the couch after putting the kids to bed or from the pantry while hiding from the kids and eating your secret chocolate stash.
It makes total sense to do it this way. Less hassle and less effort.
Walmart
Walmart is a great place to find socks at if you happen to be going out. They have a huge selection to choose from for all ages and sizes. The socks sold here tend to be cheaper, but they aren't all that bad. They are comfortable and cheap in price.
Walmart also tends to carry a lot of fun colored socks and lots of fun designed and themed socks as well. Does your little girl want princess socks? They have them! Does your son want Batman socks with capes on the back? They probably have those too!
Target
Target is another great place to find socks. They have a large selection of socks for kids in the Kids' Clothing section of their store. They tend to sell very good quality brands that have great prices as well.
Target has anything from plain socks to fun design socks to even crazy character socks. And you are probably already headed to Target, so why not use this as an excuse to stay longer?
Related Questions:
What size shoe does a 7-year-old wear? Seven-year-olds usually wear a size 1 shoe, but this depends on how close to the average size your 7-year-old is. Always size your child's feet before buying their shoes!
What size shirt does a 7-year-old usually wear? Seven-year-olds usually wear about a size Small or a size 7/8 shirt. The specific sizing for your child may vary though, so definitely check before buying something.