*This post may contain affiliate links. Please see my disclosure to learn more.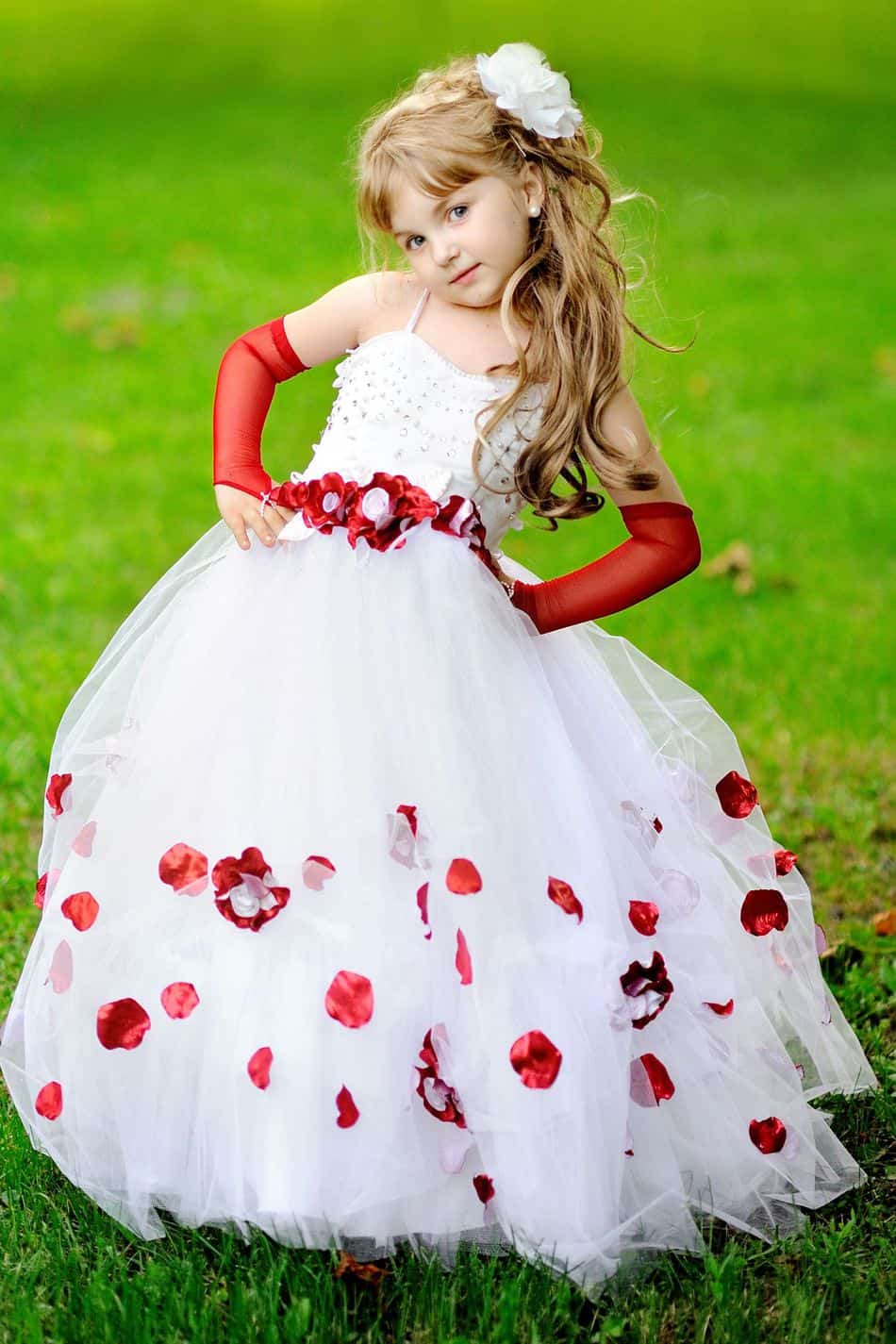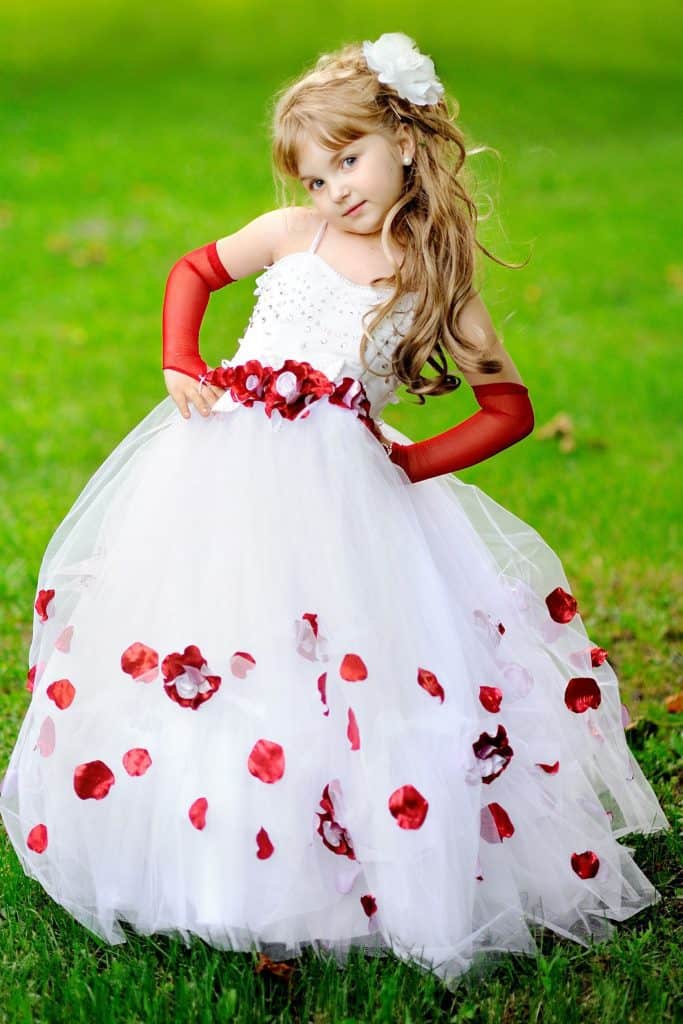 Looking for princess-themed gifts for your 7-year-old girl who happens to be obsessed with princess themed things and can be difficult if you do not know where to start.
Princess-themed gifts are easy to find but, depending on what your daughter may appreciate the most, you cannot simply purchase the first princess you see. Or maybe you can, if your little girl isn't picky with her princesses. 
The world of princesses can be a big one. There are plenty of princesses to choose from when looking for a doll or any other toy princess themed. You have plenty to choose from, and if your daughter happens to believe she is a princess herself then one of these gifts can be a perfect gift for her.
#1 Disney Princess 20′ Plush Doll
Huggable princesses are the better kind of princess toys. Though, these plush dolls do just the trick too!
If your little girl is a cuddler and loves hugging her stuffed animals then getting her a plush princess doll is the best gift you can give her!
She might even ditch her stuffed animals for this adorable gift (which can also give you a chance to wash those stuffed animals of their old scent).
Plush princess dolls are great for any little girl that likes taking her princesses to bed with her. These dolls are a perfect size for picking up off their bed, and twirling around when playing outside. They are just about great for everything and anything your daughter wants in a doll.
These dolls are not all the same size. You can have the option of purchasing a smaller size of 11", but that is mainly for girls ages 3- 6.
The larger, 20 inches, size is approved more of by the older (7-year-old) girls for its easier grip, and comforting properties.
Plush dolls not only provide your daughter with a toy to play with but a comforter for when they are upset. Most children have something that comforts them whether that is a blanket, stuffed animal or binky.
Though, since your girl is a bit older she may not depend on the stuffed doll as much as she might have when she was younger.
You can still give her this plush doll for comfort if she is afraid of the dark at night. Or can even be something they can take along with them on long car rides, or trips away from home overnight!
#2 Disney Princess MagiClip Collection
This small collection of Disney themed princesses comes with clip-on ballgowns! Each dress opens with a light squeeze so the doll can be slipped in and out of for whenever you feel like changing up their style.
If your little girl loves playing dress up with her dolls, then this set is perfect for her! The possibilities are endless when it comes to the mix and match combinations for these dolls.
The dresses are also interchangeable within each princess so you do not have to keep the same one on the same doll!
They are also pretty easy to operate!
Since their gowns are a bit oversized they can stand up on their own and they are a perfect size to play with inside a small dollhouse. There are no limits when it comes to all that you can do with these princesses!
Your little girl with definitely appreciate that if she has a big imagination!
The princesses included in this collection are:
Tiana (Princess and The Frog)
Ariel (The Little Mermaid)
Belle (Beauty and The Beast)
Cinderella
Snow White (Snow White and The Seven Dwarves)
Aurora (Sleeping Beauty)
Rapunzel (Tangled)
These princesses might strike a feeling of happiness in your little girl's heart! It is common for most little girls to love and admire Disney princesses.
Since this collection has more than one, why not give her more princesses to love and play with?
#3 Teamson Kids – Dual Theme Ice/Princess Castle
This toy is multi-functional, and these types of toys are the best kind. They offer kids different play options, which is why this toy made it onto the list! It can give your little girl two different worlds to play with, and endless playtime to work with!
One side is a sunny and warm looking castle, which is fit for the fairest of princesses. While on the other side is an icy cold palace fit for an ice princess!
This feature is guaranteed to bring a smile to your little girl's face, especially if she is a fan of Frozen.
The castle has 3 levels to play with and includes a few pieces of furniture. The castle's size was made to be able to fit 12″ barbie-sized dolls! Though small dolls can also have a good time in the castle.
If your little girl has a sister to play with then this set is perfect for its double-sided feature makes playtime a lot easier, and with a lot fewer fights.
Or if your little girl wants a playdate with another friend, this can be an awesome way for her to blossom socially!
Overall, this playset is a good way to have your little girl use her imagination to play around with her dolls. She also won't get bored since one side is different from the other.
#4 Creative Education of Canada – Color Me Princess Cape
A princesses adventure does not have to be contained within the walls of the castle! She can take her creativity and bravery on paper! This cool coloring set helps with that!
This cape comes with an outline of a magical castle, filled with equally as magical creatures to fill with color. Some of these creatures are rabbits, unicorns, and nature around the castle.
The markers included in the packaging are permanent (So keep that in mind if your 7-year-old girl has a few younger siblings around or if your 7-year-old is prone to making mistakes).
This cape can be worn, and your little girl can take her creativity to the outdoors to ride off into the sunset on her favorite unicorn. The cape also has a velcro closure, which makes it a lot easier to take on and off your little one.
Another plus feature is on the other side of the color cape is pink satin lining that they can switch around if they want to feel a bit more elegant in her princess outfit.
This gift is perfect if your little girl enjoys coloring, or even using her creativity to express the world she wants to see on paper. Coloring can help her focus her hand-eye coordination, and help her express her creativity easier.
#5 Play-Doh Royal Palace Featuring Disney Princess
Some parents find Play-Doh to be a bit messy, especially when younger children are handling it. While that is true, play-doh is a fun and creative way for your child to master their sculpting and molding skills.
It also strengthens some of the muscles in their hand, That helps with their handwriting. (So play-doh is not all that bad).
But before letting your girl go ahead and start on her play-doh project, explain that she needs to be careful and aware of the mess she will be making.
(If you set down some rules it will help keep the mess to a minimum).
You should also explain to her the consequences of mixing different colors together…it won't be as pretty as she thinks.
Though this Royal Palace playset has a ton of cool features that will keep your little one engaged for a long amount of time! Which is something every parent looks for in any toy!
The more time your little one spends on creative activities, the more that special skill develops!
This set comes with Cinderella and Ariel figurines as well as two dress molds to use for them! (Your little girl can use the Sparkling Doh to create some pretty ball gowns).
The castle can even be embellished with smaller molds, and a platform on the castle can be used to twirl the princess on. And on top of Rapunzel's tower, a long stream of Rapunzel's hair can be created!
This set is great for any little girl with a love for getting some hands-on creativity done, and any little girl with a need for playtime with their favorite princesses.
#6 Princess in Black Series
Books can be a great gift to give to any little one in need of some good practice reading. But this book series is specifically tailored to 7-year-old girls with a love for princesses!
This book features a Princess Magnolia, who may seem like a typical princess but is, in fact, a crusader who fights off monsters and hungry bunnies. She goes by the name Princess in Black!
This imaginative adventure will surely take your girl off into her thoughts, dreaming of the world of Princess Magnolia!
This book includes the prettiest illustrations and a great message to little girls! If you feel that your little girl will enjoy this read then purchase it for her!
She will appreciate the world of literature a lot more, and she may even want to become her own Princess crusader.
#7 Princess Peg Dolls By Happy Camper Kids
This gift differs from previous princess dolls you've seen! It's unique for its hand-painted style and sealed with non-toxic paint. They are also made out of wood!
They resemble the style of a Fisher Price Little People collection.
These little dolls are a perfect size for a small dollhouse or castle. The simplicity of their design is also refreshing for any parent who may worry about the toxicity of most plastic dolls.
Playtime will become safer, and your little girl may even feel unique for having this new and different style of doll! She can share her new toys with her friends and even bring them along for playdates.
#8 Disney Princess Toddler Collection
This princess collection can feature your daughter's favorite Disney princess characters in toddler form! Some princesses that come in this collection are:
Tiana (Princess and The Frog)
Jasmin (Aladdin)
Ariel ( The Little Mermaid)
Rapunzel ( Tangled)
Elsa (Frozen)
A fan-favorite is the Elsa toddler doll for her special features. If you press onto her magical necklace she can recite some of her popular phrases from her own movie!
If you raise her arm you can hear her sing 'Let it Go' and her dress will simultaneously light up as well!
The singing feature may drive some parents mad since the singing lasts about 30 seconds, but it can definitely feel like it has been playing for an eternity on round 4 (Unfortunately, there is no volume control).
But it can seem worth it when you get to see the smile on your little one's face and see her enjoy the time she spends playing with her most admired princesses.
#9 Indoor/Outdoor Tent Fairy Princess Castle
If your little girl desires a space of her own that makes her feel like a princess then this gift is the absolute best choice. This fairy themed tent can be decorated with lights that light up the tent to a majestic feel!
Your little girl can find some solace inside this tent is she feels frustrated or is just in some need for time to herself. She can decorate the inside with her favorite teddy bears, or books. She can make it feel like a second home.
This tent can be placed outside for a more fairytale feel to the experience. The tent can also be placed inside, maybe in the corner of her room where she can switch out her things easily.
A tent like this is surely something she will want to show off to her friends, which can be an excellent way for her to become more social. Play dates or sleepovers are a guaranteed way for her to make some close friends!
Related Questions
Are plastic toys toxic? Most plastic toys are made with BPA, fire retardants, and other chemicals that are not safe for your child or Eco-friendly in the slightest. Despite being made from all these chemicals most toys break easily and have a short lifespan.
What are most toys made of? Most dolls are made from cloth or plastic. There are other materials of course, such as corn husks, bone, stone, wood, and porcelain, bisque, celluloid, wax, and even apples! Most toys can be made out of relatively anything that may be around you.
What was the very first toy ever made? The very first toy ever made was in the 18th century. A man named, John Splisbury had invented the very first jigsaw puzzle in 1767. He had helped children learn geography with that very jigsaw puzzle.