*This post may contain affiliate links. Please see my disclosure to learn more.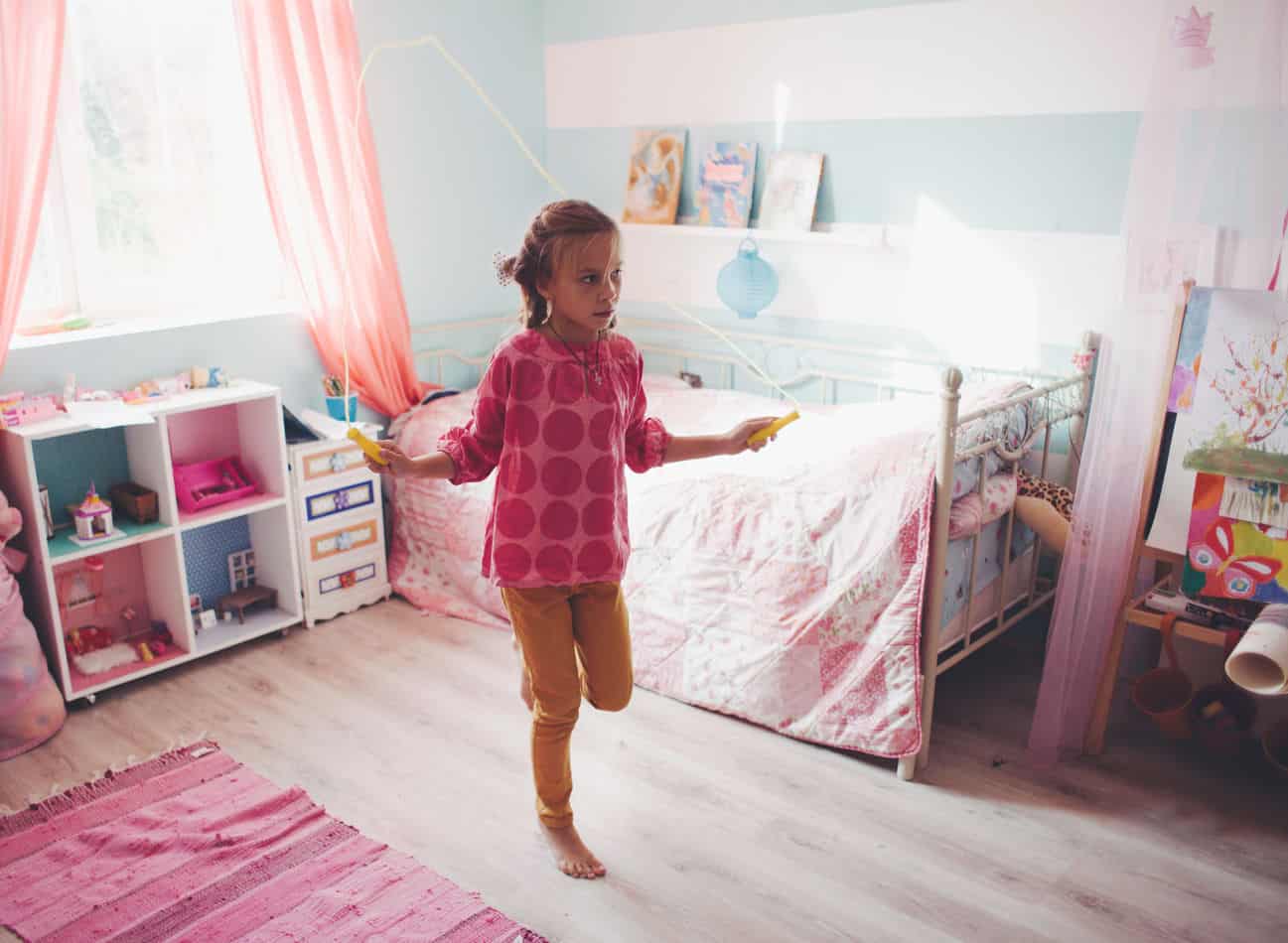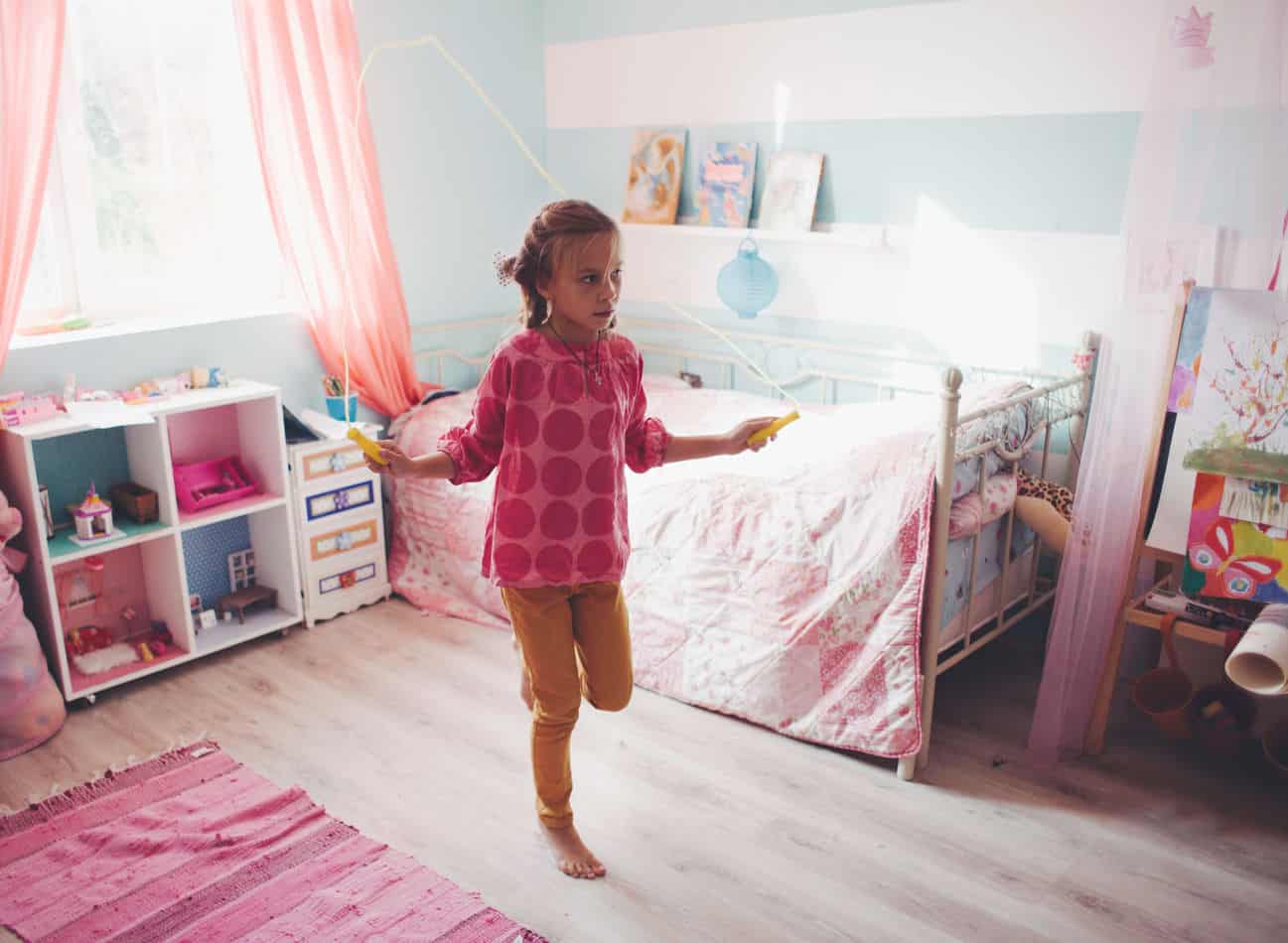 My nephew recently turned 7-years-old and he is moving into his own room. My sister-in-law has been asking me for some ideas on how to decorate his room so I have been doing some research.

Here are some of the cool ideas that I have found.
Before Starting
Something to keep in mind before you dive head first into your design is that this room is for them. As a parent is crucial to let involve your child in this decision.
Directing them on the right path and helping them make good and cost-effective choices is important, too.
Listen to their input. Maybe even let them help paint. An important part of growing up is making decisions and growing. The more you let your 7-year-old help, the more pleased he or she will be with the result.
Dr. Robert D. Brooks, a professor at Harvard and physician at Massachusetts' McLean Hospital, said giving kids a chance to help create their environment is a good way to make the child feel comfortable in their own space and lets parents show they trust their child's decisions.

upi.com
By supervising and helping your child pick a theme he or she will love for a long time, the room decorating process will help to bond you together.
10. Under the Sea
This theme is a great option because there are lots of possibilities to decorate. A good way to start out is to paint the walls an ocean blue or add wallpaper to give the room the right setting.
For tips on how to make a paint job look like the ocean, click here. It has the tricks you need to know.
Ocean themed rooms can be filled with fish on the walls, posters, and sea-creature stuffed animals. Lots of little touches will create a great look.
To make this theme a bit more feminine you can add mermaids, are brightly colored fish to the walls or a mermaid themed comforter set.
Watch this video to learn how to mermaid your 7-year-olds room up!
To make this under the sea theme even more adventurous, introduce pirates as well. A Jolly Roger flag hanging on the wall give a thrilling twist to the nautical room design.
For a girl, this is a great flag. For more of a traditional pirate flag, click here.
Tie in red and white stripes in a small rug, or the curtains too.
Adding a "treasure" chest like this one to store some toys or extra clothes in really adds to this theme and is so practical.
There are a lot of ways to use this water theme to reflect the interests of your 7-year-old. Little girls and young boys are sure to love this design and add their personal flares to make it their own.
9. Cars Galore
Another theme that is popular in the kids' world these days is cars. After watching the Pixar movie, a lot of children will be interested in this.
With this, you can either play off of an animated and fun or a more serious and grown up. It's really up to you guys, the design team.
To make the room feel whimsical Pixar animated feel, think of purchasing Lightning McQueen stuffed toys. A car racetrack and Hot Wheels cars will also look great in this room. This toy chest available at Target is perfect for storage as well as for design.
If you aren't confident in your painting skills, use this Lightning McQueen decal. It's an easy way to transform the room. Lots of reds will help with this idea. White and black checkered flags will make it feel like a racer's dream room.
Maybe this is not the look your 7-year-old was going for.
If you want the room to be themed off of cars in reality, road signs are a great way to give this design a complex feel.
This tapestry gives a 1950's feel as opposed to a little kid's room. If your child wants to feel like a big kid, adding features like this will help a lot.
This light switch cover is great to add a subtle hint of industrial. Frame pictures of old cars, or get posters of muscle cars.
Add old license plates to the wall. The look to emulate is old and vintage. The room should not be too brightly colored to achieve this style.
8. Dinosaurs
Dinosaurs are not just for little kids. With this style, you can either go with cute and cuddly or furious. If your child is easily scared, go with the former option.
If you are an artist, adding murals of cute, animated dinosaurs is a great way to start with this room. Use blue, orange, and green. To add some feminine colors, add some hot pink and purple too!
Want something a little more adventurous? Paint a volcano! Dinosaurs are often depicted (thanks to Jurassic Park) to have lived in tropical areas.
Need some tips? Click here on how to paint a mural from start to finish.
Maybe being able to paint great big dinosaurs isn't your thing. Most people can't. Instead, you can use these wall decals. This bundle has volcanos, dinos, and palm trees. It's a low cost, low maintenance alternative.
Instead of using posters for this room, you can buy these watercolor paintings of dinosaurs. This will give the bedroom more of a grown-up, hipster vibe while still staying on theme.
A green area rug will add color and look like grass. This bedding set is just the right mix of a grown-up kid while still being cute.
Really, scary dinosaurs are in (thanks again to Jurassic Park) and a 7-year-old may just want to go the authentic route. This theme will be more of a jungle, darker center than the last. Paint the room a dark green, add greenery and shrubbery.
Frame and hang fossils like (old shark teeth). Put dinosaur toys that your 7-year-old already has up on shelves for display instead of tucked in the closet.
A few items that you could purchase for your 7-year-old could be
These items will definitely add a bit more of an edge to your child's dino room. This bedroom theme will surely please dinosaur and adventure enthusiasts.
7. Fairytale Land
This theme is all about fairytales, princesses and knights. If you have a daughter obsessed with Disney, this is a great design for her.
Children at this age are filled with wonder and imagination. Using fairy tales to create magic and stories is a great way to encourage this desire. This theme does not need to be girly either.
For a boy, focus on knights, and sword fighting. Think more of Arthur instead of Rapunzel.
To focus more on the girly sides of things, paint the room a soft pink to start. Maybe outline a castle and fill it in. Easy alternatives are fatheads. Fatheads are a company that makes cutouts to put on walls, and they don't damage the walls either.
Fatheads of princesses can be found here. You can find all the princesses and even more.
A great accent to this fairytale room is to add a mesh canopy of the bed. This gives the room an old-fashioned romantic look. This one here is beautiful and comes in white and pink.
Some fairy lights or Christmas lights added around the room will make this room shine and feel even more magical.
If your 7-year-old already has some barbies or princess doll house, use these as part of the decorations. Use what you have. If your child loves something enough to design their whole room after it, chances are you already have toys to use as decor.
6. Sports Theme
Sports are always, always popular. Pick a sport, the sport that your child loves the best, and build a theme around it. If your son loves baseball, then paint the walls green and line shelves with old baseball cards.
If your daughter is super into basketball, frame a Jersey you don't wear anymore and place it on the wall.
If your child is more of a jack-of-all-trades, include many sports.
Put an old baseball bat above the bed as a centerpiece. If not a baseball bat, a golf club, some vintage skis, tennis racquets. Include elements from the sport to carry out the design.
Buying from the thrift store can save you money when using this design. There are some old sports equipment that may not be good for use but can certainly be used for decor.
This is really up to you and up to your 7-year-old. It is the easiest theme to personalize. Hanging up trophies and metals on the shelf add to the design and helps your child feel accomplished.
5. Happy Camper
This is an outdoor theme. Can't get your kid to come inside? This is a great design.
This theme is not very common but is a super fun way to decorate a room, especially for a wilderness lover. A dark blue room with painted trees on the wall is a great way to start out with designing this room.
Add in some of these elements to really kick it up a notch.
Find some flannel blankets, posters or pictures of animals to complete this look.
4. A Day at the Zoo
This room is all about animals. Tigers, lions, and bears. Any other animals that you can throw in there are great too. This design is best for animal lovers and kids. I personally had this room as a child and I loved it.
If your child has a ton of stuffed animals, incorporate those into the decor as well, by placing them on shelves, on top of the dresser or on the bed.
This is great for both boys and girls as well. Wallpaper might be a great option for decorating. Using animal print wallpaper can give more of safari look, and that's okay too.
One great idea that I read about said to split the walls in half horizontally. Paint the bottom half green, for grass, and the other half blue for the sky.
If you have painting skills, feel free to add in the animals by hand. For those who are more like me, use these wall decals.
Try adding something like this stretched canvas poster.
Just incorporate animals that your child loves to get them to love the room even more.
3. Harry Potter Room
I might have had an animal themed room as a child, but this is the room that I wish I had. Now, just because you love Harry Potter, doesn't mean that your child will.
Before you start with this decor, make sure that your child is on the same page. When I say Harry Potter room, this is not the same thing as the room Harry Potter had.
To create this magical atmosphere, it may be prudent to pick a Hogwarts house.
Pick a house, and then you have a color scheme. This is a really easy way to start deciding exactly what accents your 7-year-old can choose from.
If you are really talented, one of the best ideas that I saw while researching was a room painted like the Marauders map so you may want to try that.
This area rug is a great idea if you can paint that great, which is completely understandable.
A nice bedding option for a non-house themed room is this one. It focuses more on Hogwarts.
Some other simple decor pieces to add to the room are:
This article is full lengthened just on this theme, so check it out.
2. Out of this World
A spectacular theme for a room is *drum roll please* outer space. This is a great theme for a child who is very curious about science. A rocket ship themed shelf like this is a great way to add character to this room.
Painting a room black is probably not the best idea, because the room will always seem dark. Something you could do instead is to paint the room blue or even have the walls white, except for one accent wall.
This accent wall could be black, with stars, or a mural of an astronaut.
If you aren't the artist, something you could do instead is to get a solar system tapestry.
This toy chest is an amazing option (and there are some other available designs too) and has great reviews. This piece is practical and fun!
This galactic-themed comforter set will tie everything together. This tapestry is perfect and trendy.
1. Superhero
Superheros are the stars of this generation. With the Avengers and the Justice League at the height of relevancy, this is a great theme to design a room after.
Wonder Woman is a great role model for young girls. To help design a room around this hero, the room should be red, blue, white, and gold.
Leaving the walls white will allow for easy redecoration as your 7-year-old grows up. Using red curtains to frame the windows will help create this look.
An easy way to bring out the Wonder Woman theme is to buy a bedspread like this one with the logo, and add posters.
Basically, all of these Wonder Woman tips are ones that you can adapt to other superheroes. Heroes, in general, are very popular at the moment so finding bedspreads, lamps, and any other accessories should be easy.
You don't have to pick just one superhero either. Incorporate the whole DC or Marvel family if your child loves them all.
Really adding posters of any superhero you want to decorate your 7-year-olds room will help convey the design even more.
Putting action figures on shelves put the finishing touches on the room.
Related Questions
How can I save money when decorating a kid's bedroom? Use trinkets, trophies, and stuffed animals to add to the theme you choose. Also, don't be afraid to shop at the local thrift store.
Keeping the walls a neutral color can help save money in the long run, if your child likes to switch up the designs often.
What can I do to add extra storage to my kid's room? Adding roller bins underneath the bed can add extra storage space. There are some cute and affordable bins too add on the top of a bookcase or shelves. As your child grows, you may need to upgrade them to a bigger dresser.