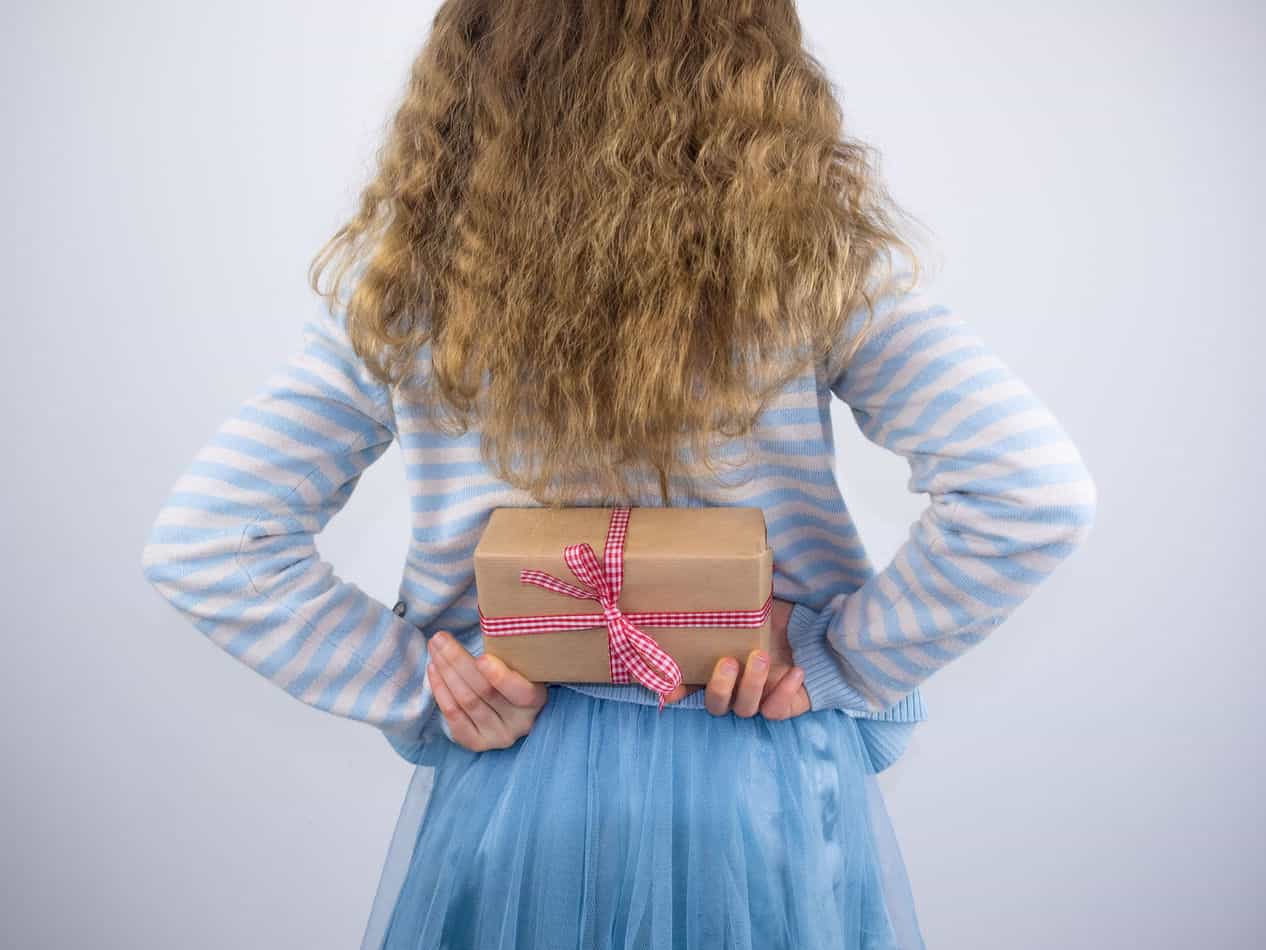 Finding a gift for your 7-year-old daughter can be difficult when there are so many to choose from. It is important to choose a gift that will help develop their creativity and other motor skills. I decided to find 17 cute gifts to give your little girl.
So, what gift is best to give your 7-year-old girl? There are so many options to choose from when deciding what gift to give to your little girl. If you find it difficult to look for something that she will enjoy, follow this criterion. You want to give her something that has play value, education value, and developmental value.
Listed below are 17 gift ideas to give to your child, or someone else's. It follows the three basic criteria that were listed above. It is important that these gifts are to follow the criteria because it basically nurtures the child's development and does not harm it.
#1. Creativity for Kids Grow 'N Glow Terrarium
This Grow 'N Glow Terrariums can be a creative project for your child to take on! She can create her very own ecosystem, as it comes with a plant mister, resin figures, toadstools, and a bunny.
The vent at the top of their terrarium lid helps let gases flow in and out. The mister helps keep the plants within the terrarium moist. The set also comes with some stickers that glow in the dark!
More instructions are listed within the set, as well as some reasoning behind it too! That way, if your child has any questions you are able to answer them.
Pros
Safe to use
All the tools are included
It introduces your child to botanical science
It can be done independently
Cons
The jar may seem flimsy
Some of your seeds may not sprout
Though the benefits don't stop there, this toy can provide endless hours of experimentation for your 7-year-old girl, it can help teach her how to care for a garden and even get her interested in science.
Some things that a few parents have said about this gift is that it instills imagination into their kid. It also doesn't hurt that they have a miniature ecosystem that they created themselves.
They can create their little masterpiece and take it along with them to their school, and show it off to their friends! Who know, it might get them interested in the project as well!
#2. Creativity for Kids Fashion Headbands
Some girls just love being able to express themselves through the creative outlet that fashion provides. This Fashion Headband kit can help your daughter get her daily creative dose and be able to wear her work at the same time!
Lots of young girls take fun into creating fashion accessories like bracelets, ribbons, and earrings! Another thing to add to the list would be headbands, they come in ten beautiful colors. Even add-ons like rhinestones, ribbons, feathers, and flowers!
That may even be more fun for your little girl than bracelets are.
Pros
Easy to use
The all the tools are included
There are easy instructions
It can be done independently
Cons
The glue can have a few issues with sticking properly
When it comes to scissor use, adult supervision is required
This toy can keep your little one occupied for hours, and not only does it stimulate their creativity but it can also help with their ability to bond with their friends.
You can bring this kit out whenever a birthday party is in session or a sleepover and maybe even a playdate.
#3. Made By Me Create Your Own Window Art, Assorted Colors
This small but entertaining window art set is an exciting way to spend a rainy evening inside the house. If your girl enjoys being creative and expressing her creativity this is the perfect gift.
Pros
The kit creates over 20 works of window art
It includes 12 suncatcher shapes
4 tubes of window paint
Suction cups to hang the finished art with
It promotes fine motor skill development
Cons
The suctions cups, though hold up the art, do not hold a large amount of weight
If you fail to close the tubes of paint correctly, the paint can dry out
This kit can be a lot of fun for your little girl if she happens to be a creative one. It can even help develop her artistic skills to the next level!
The kit includes everything you need to create 20 different art pieces. There is a whimsical art kit that has about 12 sun catcher designs and some paint that you'll want to help the piece give its finishing glow.
One way that it benefits your child's development is by them using a paintbrush to dip into the paint before carefully placing it on the spot they want it. By doing this, they practice their fine motor skills.
Which further proves of the benefits this crafts have on your child!
#4. Light-Up Tracing Pad by Crayola
The Light-Up Tracing pad can be a great way to develop your child's drawing skills. The tracing pad helps give your child all they need to develop a proper drawing technique. The pad comes with a backlight canvas to help your child see in the dark or in areas around the house that don't have the greatest lighting.
Pros
The paper can stay in place with a frame that locks it
Comes with drawing pencils
LED lights that can and will last for years!
Slim and lightweight so you can travel with it easily
Cons
Batteries are unfortunately not included
Make sure that the toy is not in a brightly lit place, that could mess with the lighting that comes with it
For 7-year-old girls who absolutely love creating their own pieces of artwork, tracing, or coloring, in general, this gift is for them. Another benefit this kid has is that it strengthens hand-eye coordination while letting her be creative at the same time.
#5. Hello Kitty Microphone
This tiny gift can be a great one if your little girl tends to be an aspiring famous singer/songwriter. The Hello Kitty microphone can help with fulfilling that small dream of hers, not only that but it helps build her self-confidence.
Now for this little toy, there is not much to talk about when it comes to the pros and cons of it. This toy can be beneficial to parents who may want their daughter to practice their speech a bit if she struggles in that area.
If not, this little toy is just a fun way to let your little girl feel like the rock star she dreams to be. She can practice her singing with this as well if that is something she enjoys.
The only downside to this little gift would be that it might break easily but other than that go ahead and make this purchase if you think she will love it!
#6. Creativity for Kids Quick Knit Loom
This cute knitting set can be a lot of fun for any little girl who enjoys making things and being creative. Something that might really excite them would be to wear what they make!
Knitting can be one of the most useful hobbies a little girl can come to know and take with them until they grow to old age.
Introducing knitting can become easy with this inclusive set! It's complete with 3 skeins that totals to about 90 yards, a loom, 3 knitting needles, and an assortment of beads and buttons.
Pros
Can create up to 10 projects
Safe to use
Simple to use
It's great for beginners
Cons
The instructions it comes with may not be entirely clear to read from
The loom can be a bit small
You can create anything like mini handbags, scarves, and hats. It can help your little girl learn to knit her own wardrobe and she might even show it off to her friends.
This kit can encourage any desire your little girl may have of becoming a famous fashion designer one day. But this kit also makes for a great way to occupy your child as well.
#7. Klutz Jr. My Fairy Wish Kit
This set is a cute way to get your child to be more creative and feed into their imagination. The basic purpose of this set is that it teaches your child how to "summon a visit from a fairy" while they're asleep.
One of the uses for this kit is maybe your child has lost their tooth, therefore ruining their chances of getting a visit from the tooth fairy.
Pros
Keepsake
No cutting or glue is required
Promotes imaginary play and creativity
Promotes a healthy sleep routine
Cons
Some of the paper items might be hard to remove
If you introduce this little kit to them, they'll be able to keep that hope and have their wish granted!
There have even been reviews of what the parents liked the most about the crafts, and how cute the packaging was inside the kit.
This is also fun for the parents as well, since some of the items may require a bit of help from their parent and it can create a unique bonding environment.
#8. The Never Girls Collection
This book set is a fun and entertaining way to get your child to read. If your little girl has a wild imagination and a love for making up stories than reading books could be a great way for her to exercise those qualities.
There are obvious benefits to reading books, and not only does it provide cognitive stimulation but it promotes growth in your child's vocabulary, memory, and speech.
Getting your little girl this gift will have her thanking you later.
Pros
Engages in cognitive stimulation
Includes 4 different books
It is a complete set of an epic adventure
Cons
Pages are not secure in their binding
It is not just a chapter book, it has pictures in it as well
Overall, this gift can be beneficial for the child! They can be taken off to a wild adventure they can only find within the pages of this book!
Though if your daughter can have a hard time getting into reading books, the covers are designed to attract their eyes making it a bit easier to pick up the book and read.
Reading has so many benefits and it is best to try and get them into the habit or want to read more books!
It will help them as they move on in their education and can improve the way they socialize and talk with other children their age.
#9. Calico Critters Brick Oven Bakery
This small playset called Calico Critters bakery is just a fun way to have your child spend their time. If they are simply just interested in spending their time creating fantasy play worlds than this is great for them.
Pros
Fun to play with
Lasting quality
Cons
Small pieces can be lost
Part of a collection, so your child may get tired of playing with the same set
Not only does this give them hours of time to be playing with this set but I can also teach them about different items that go into stores and the names of fruits and veggies.
There are always opportunities for them to learn new things with the toys they have.
#10. Piggy Paint Nail Polish
(Note: This gift can be offered if the parent allows it, some parents may not want their child playing around with things such as makeup, nail polish or anything that may cause harm.)
This nail polish set, called Piggy Paint, comes in three colours. The rosy-pink one is called Angel Kisses, the dark-pink colour is called Girls Rules, and the lime-green colour is called Cream Dream.
A concerned mother actually created the brand because she was seeking a safer alternative to most nail polish brands.
She wants to have something that was safe and non-toxic that her daughter could use without her being concerned about her health.
Painting your nails can be very therapeutic, even for those over the age of 7. Painting and making art out of something can be a way to express one's personality, especially your 7-year-old girl.
Pros
Safe and easy to use.
Simple clean up!
Non-toxic.
Odorless.
Eco-friendly!
Cons
The color will not last more than a few days.
This gift is perfect for its ability to strengthen the child's creativity and if your daughter happens to be a creative kid, this is perfect for her.
She could use this for rainy days when riding her bike is not an option. It can also be brought out for fun play dates with her friends.
Not only will this gift build her ability to think more creatively but she will also get to wear it!
#11. Kids Washable Makeup Set With a Glitter Cosmetic Bag
(Note: This gift can be offered if the parent allows it, some parents may not want their child playing around with things such as makeup, nail polish or anything that may cause harm.)
This makeup set is a little more fun to play around with than glittery nail polish. The set includes plenty of funky eyeshadows, blushes, lipstick, and glosses that your little girl can try on.
(If you're a parent who may not be interested in introducing your daughter into makeup, that is perfectly fine. You can move onto the next few gifts.)
If you are worried about having to get all that makeup off at the end of the day, no worries. It can easily be taken off with some gentle soap and water. Which makes for an easy clean up for the parent.
Pros
Can easily be washed off
Comes with fun colors for different looks
It comes with makeup brushes that can be washed and reused
Makeup bag decorated with glitter
Can be used with friends
Cons
Parent supervision may be needed for girls younger than 5 using the makeup kit
I believe that no one is too young to feel fabulous and beautiful! If you think so too, gift your daughter this cool set. She may even want to bring her friends over to play around with it as well.
While makeup is used to uplift one's confidence it can be also be used to express one's creativity! That is something every little girl is guaranteed to have!
#12. Chicago Girls Rink Skates
(Note: This gift can be offered if the parent allows it, some parents may not want their child playing around with things such as makeup, nail polish or anything that may cause harm.)
This gift is perfect if you have a little girl that loves to be rambunctious and loves to take her energy out by being outside.
These roller skates can be hard to get used to at first, but once you teach your little girl how to move around in them it can be a good way to pass time.
Pros
Great for those beginning to skate
It can be used inside and outside
Has secure footing and is comfortable
The wheels can give traction and control
Cons
No insole padding
There can be some cracking of the frame
Physical activity is an important aspect to any child's development! Rollerskating is an excellent way for them to be able to get out and pump some energy into their system!
It also helps them learn balance, and be able to develop some very cool tricks while on these blades. anything a child learns can be used for something in the future.
In this case, your daughter may show off her moves in a rollerskating competition one of these days!
#13. Creativity for Kids Glitter Nail Art
(Note: This gift can be offered if the parent allows it, some parents may not want their child playing around with things such as makeup, nail polish or anything that may cause harm.)
Here is another cool nail polish set. This time it has glitter in it, which can be very cool for your 7-year-old girl.
This set is complete with non-toxic and water-based nail polish, an emery board, and an application station tray! (It already sounds like less of a mess.)
Pros
Safe and easy to use.
Includes a storage bag.
Simple clean up.
Nail polish washes off easily.
Cons
Nail polish might not last as long.
It might also stain nails.
Something interesting and positive about this nail polish set is that it helps your child develop hand-eye coordination. It can also help build their self-esteem as they go out and show-off their glitter nails.
#14. Woodland Animals Craft Educational Sewing Kit by Craftster's Sewing Kits
(Note: This gift can be offered if the parent allows it, some parents may not want their child playing around with things such as makeup, nail polish or anything that may cause harm.)
Before you write-off this gift you should consider the benefits it has to a child's development. It may seem plausible since sewing is associated with needles and thread, but it can be safe to learn with a parent beside them!
This is a beginner's sewing kit, and it comes with little animal figurine projects that have been pre-cut!
Some other supplies it comes with are embroidery thread (with 6 different colors), sewing needles, pins, cushions, fabric glue, scissors, and stuffing! Everything you need to create the perfect little critter.
Pros
Portable storage case.
Easy to use instructions for your child.
It's perfect for beginners.
Simple completion so your child can have their critter in no time!
Cons
Needles can bend easily.
There are pre-punched holes in the cutouts, so they may not line up evenly.
If you are still a bit skeptical about using this gift, that is alright. While the idea of the child possibly hurting themselves may be in your thoughts, it is helpful if you are present when the child is completing the craft.
It will be a creative and meaningful time for them to play with other friends while doing this craft.
#15. Monster High Travel Scaris Convertible Vehicle
(Note: This gift can be offered if the parent allows it, some parents may not want their child playing around with things such as makeup, nail polish or anything that may cause harm.)
This little accessory can help create a more realistic twist to your daughter's playtime. The Monster High Travel Scaris can be used to expand her imaginary world.
Pros
Perfect for any girl in love with the Monster High collection
Could fit other dolls such as Barbies
It comes with some pretty cool accessories
It is very sturdy
Cons
The windshield is definitely not sturdy
The seat belts can easily be broken
If you daughter is absolutely infatuated with the world of Monster High this is a perfect gift for her. The car comes with a movable shifter, fully turning steering wheel and a backseat that opens for more storage space. While it is a bit rare to see a little girl play with toy cars, the design is to speak out to their girl power.
#16. Lego Disney Princess Elsa's Sparkling Ice Castle
(Note: This gift can be offered if the parent allows it, some parents may not want their child playing around with things such as makeup, nail polish or anything that may cause harm.)
This can be a gift for any parent who has a child constantly singing "Let It Go". The Frozen Ice Castle Lego set is a fun way to bring out your child's love for the movie and playtime together.
Pros
Instructions are provided
It is fairly easy to build
It brings out a create your adventure feel!
It is a complete replica of the castle shown in the movie!
Cons
The obvious choking hazard since there are a lot of small, easy to miss pieces
It might seem smaller than expected
Overall, this cute castle play set can give your child a look into the world they see on film. IT might even bring a smile onto their face!
#17. Make Your Own Bath Bombs
Finally, this gift can be a bit iffy for any parent who may feel like this will be a messy set-up. Though I cannot deny that this Make Your Own Bath Bomb set will get a bit messy, it is a good way to have your child find the fun during bath time.
Pros
Instills some interest in science
Brings out some feelings of creativity
Cons
Can be a bit messy to create the bath bombs
While it is up to you whether you want to purchase this gift set or not, it is guaranteed to be an enjoyable gift for both the girl and the parent.
Your little girl may even consider bringing some of her friends home to create their own bath bombs.
Related Questions
What kind of toys can I buy for my 7-year-old? The possibilities are endless with this one. You can buy anything like crafts, to scientific experiments, or sports-related toys for your child. It is important to note that whatever you purchase needs to provide creativity and promote learning for you child.
How can toys promote learning and creativity in my child? There are all kinds of toys that provide those things for your child. These toys help develop your child's skills, balance and even have them develop a new talent.