*This post may contain affiliate links. Please see my disclosure to learn more.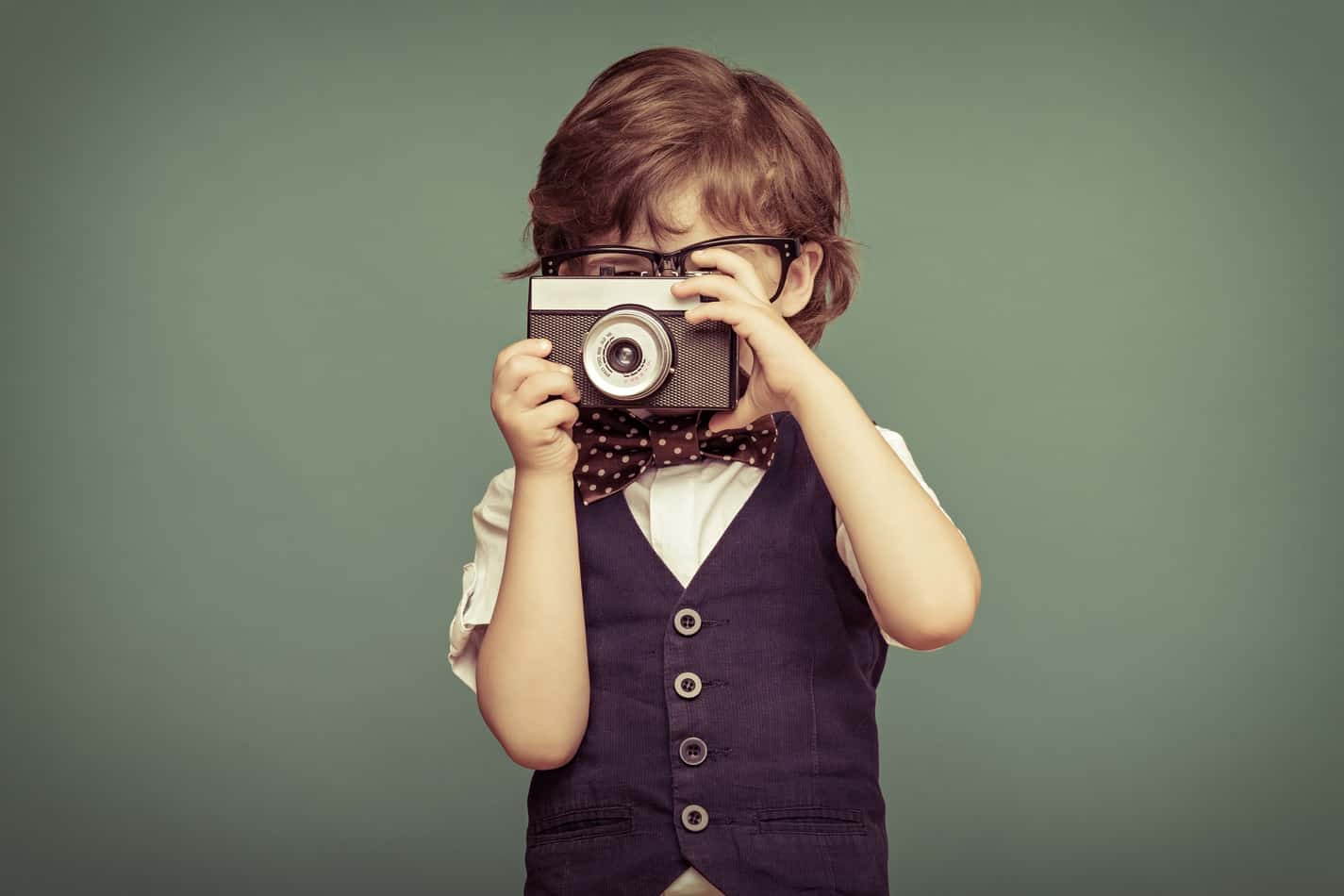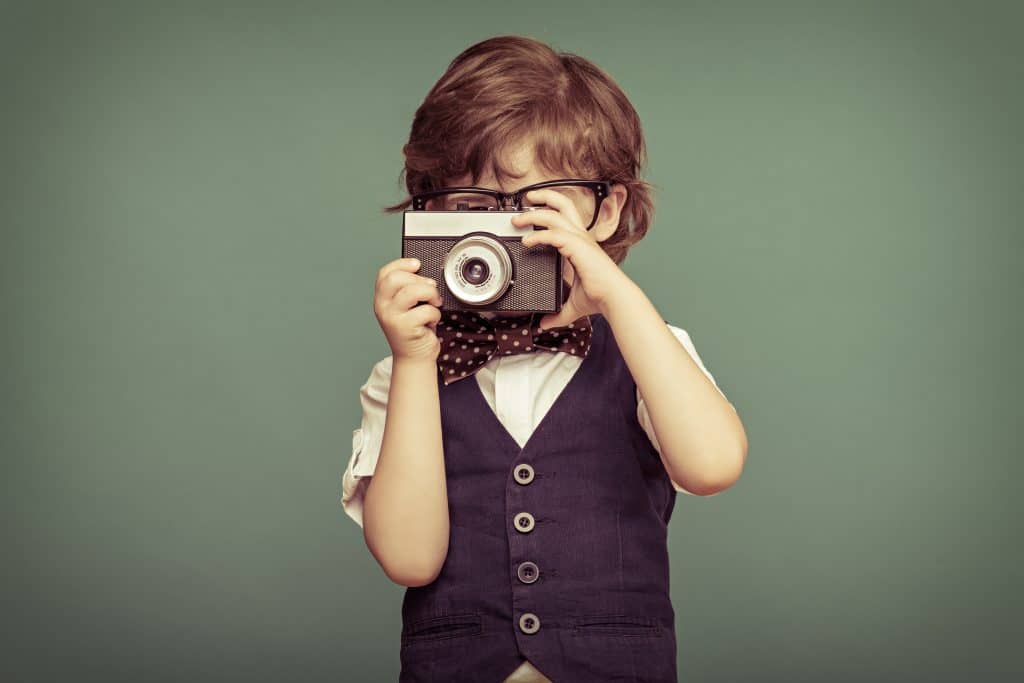 When I was younger, I loved taking pictures of just about anything and everything. It was fun to be able to learn how to take good photos and to be able to capture moments and beautiful things in one shot!
This hobby seems to be common among a lot of children, especially with the digital age we live in.
What is the best camera for a 7-year-old? This can depend on what your child wants this camera for, but I would suggest using an old iPod or iPhone for your child. They are a cheap option, or even free if you have an old one lying around, that can help hone their hobby without breaking the bank.
On an Apple camera, your child can take as many photos as they want and you can download all of them onto a hard drive or computer for them to save for later, check out whenever on a bigger screen, or even tinker with an editing software on them if they want.
It is a great hobby to develop, to be able to take great photos, and if they have a true interest or start learning young enough, they can turn it into a job!
Either way, photography is a super fun hobby that is great for keeping kids out doing something, interacting with people, and engaging in a fun learning experience.
What Type of Camera Should I Get For My 7-Year-Old?
Knowing ultimately what camera to get for your kid all depends on what they want it for. A lot of 7-year-olds are into photography, in which you find a picture camera for them.
Another hot topic or hobby right now, though, is sports and action cameras that attach to athletic gear and helmets to video the adventures taken. To know what to get, you will need to figure out why your kid wants a camera.
How to Figure Out What to Get Your Kid:
Ask why they want a camera. Is it for sports/action use? Photography? Just fun pictures whenever?
Ask how serious they are about the hobby. This might determine how much you might spend on a camera and some accessories or other software you might get for them
Contemplate how clumsy or careful your kid is. You don't want to spend a ton of money on something if your kid is just gonna drop and break it in the next two weeks.
Determine your budget for this purchase. Depending on what you are looking for, cameras can get expensive. I would suggest not spending a ton of money on a kid's camera, but how serious they are about photography may alter your price range a little bit.
Types of Cameras and Their Uses:
Sports/Action Cameras-
Sports/action cameras are super cool to have, especially if your 7-year-old loves biking or skiing or other fun sports. These cameras are often attached to handlebars or helmets of athletic equipment to film the rough and tumble ride you might go on.
Some people wear them while skiing, others while dirt biking, sometimes even at the skate park to show off the cool jumps or tricks they are learning or doing.
Photography Camera
If your kid wants to develop a photography hobby and talent, they will need a different type of camera entirely from a sports/ action camera. They will need a handheld camera that is a bit bigger and has more functionality.
This will help to get better grips, angles, steadier hold, zoom capabilities, and better focus. People often use these types of cameras to take photos of people, nature, or scenery.
With some practice and the right camera, your kid could develop a true talent. I have quite a few friends that have turned their talent into businesses and even careers that bring in quite a bit of income and their work is amazing!
Fun/Play Camera
Some kids just want a camera so they can take pictures of random things they are doing and take fun pictures wit their friends. That is what I was more interested in at this age.
This use won't need as great of a camera as the other two uses or camera hobbies. I got a simple iPod touch that worked wonderful for this. It was a super cheap, and multi-use option.
I could take good pictures with the camera on it and I could play games on the device as well if I wanted or edit my fun random photos on a free photo editor app.
Some of my friends that had a similar reason for wanting a camera got a Polaroid camera that printed the photos as you took them and that is always super fun! The photo is there immediately and its a fun experience for everyone too!
Cameras to Get for Your 7-Year-Old's New Hobby
Sports/Action Cameras
This action and sports camera is a great option for kids, is very durable and can be taken anywhere. It comes with a waterproof case and can take pictures up to 6 feet underwater.
This camera also comes with mounts for a helmet, a bicycle, and for a skateboard so they can capture any type of adventure. This camera package also comes with a wrist strap.
This camera can take both pictures and videos. It has a large 1.4 inch LCD color screen that your kids can view their footage from. This camera has stop-motion and time-lapse capabilities.
It also comes with fun learning games, fun frames, and cool filters your kids can add to their content. It takes a 32GB micro memory card that is purchased separately.
This camera costs a cheap cost of $35.96 with FREE shipping off Amazon. It ranks a 4 out of 5 stars from 830 customer reviews. Amazon has also ranked it a #1 best-seller.
This more action camera package comes with the complete adventure capturing package. It is a small camera, very similar to GoPro cameras, that has the highest resolution of 4K/30fps.
It takes both photos and videos. This camera has a 107* HD wide-angle fisheye lens. It comes with Wifi connectivity and works with both Android and iOS devices.
It comes with two removable 3.7V 900mAh Lithium Ion batteries and takes roughly 2-3 hours to charge up. Each battery lasts about an hour and a half before running out and needing to switch.
This camera comes with mounting kits for both a bicycle and a helmet and a waterproof case and bracket for your underwater adventures too. This device comes with a USB charging cable as well.
A max 32GB class 10 micro SD card is recommended for this camera but is not included in the purchase package.
This more advanced, adventure-oriented camera has a cheap price of $56.99 with free shipping off Amazon. It has amazing reviews ranking 4.3 out of 5 stars from 3,403 customer reviews and ranking Amazon's Choice as well.
Photography Cameras
This digital camera is a great beginner photography camera for kids. It contains an MP Super HAD CCD sensor that helps capture beautifully detailed images. It has a Sony lens with 5x optical zoom and reduced blur image stabilization capabilities.
It takes both pictures and videos with great resolution. The screen size is 2.7 inches and the camera weighs 4.5 ounces. It requires 1 lithium metal battery.
This product has a 3.6 out of 5-star rating on Amazon from 581 customer reviews. It costs $84.56 with FREE shipping which is a rather cheap price for a photography camera.
It is great for beginners that are learning all the basics of this hobby and talent.
This digital camera is another great option for beginning photographers. It has an 8x optical zoom with image stabilizer capabilities. It has a 20.0 megapixel CCD sensor that combines with a DIGIC 4+ image processor for amazing image quality.
This camera has the abilities to not only take high-resolution pictures but also great, high-resolution videos. The screen size of this camera is 5 inches and the camera weighs about 4.5 ounces.
This camera has a 4.0 out of 5-star review on Amazon from 406 customer reviews. It costs $99.80 and comes with free shipping, which is a great, cost-effective option for this type of camera as well.
Fun/Play Cameras
iPod/iPhone Camera (old or new)
An iPod or iPhone is an awesome option for a fun photography camera for 7-year-olds. They can be decently priced or even free if you have one laying around! They are multi-purpose entertainment for kids as well.
They can not only take pictures and have fun editing apps for your kids but also hold games that they can play. Apple products are known for their great camera resolution which improves more and more with the newer the device is. They are easy to hold and manage as well.
If you have an old iPod or iPhone laying around your house somewhere, I would totally suggest saving the money and setting this up for your kids' leisure usage.
Simply find the old device and charge it so it turns on again, because let's be honest, its been sitting in a corner forever dead because no one is using it.
After you get it turning on again, set up an Apple ID for the device for your kids or hook it up to your Apple ID so you can monitor their activity etc. This is a super simple and easy way to provide your kids with a great photography device.
Make sure to get a case for it so your kids don't break it!
If you need to buy a new or used iPod or iPhone, this is perfectly fine too. You can find them basically anywhere online from Craigslist to Amazon. You could also try buying one from your friends if they have one they don't want.
Buying an iPod on Amazon can cost anywhere from $140 to $350 depending on how old or new the device is. I would simply search around for a bit to find the best option. Again, make sure you get a case for the device so it doesn't get destroyed by your kids.
This camera option is actually a super fun and popular one right now. It is a camera that prints out the photos taken immediately on that fun polaroid paper!
This camera has a selfie mode, and a mirror on the front to perfectly align your picture before taking it. It has a macro mode, a landscape mode, and a high key mode all for different styles of fun photos.
This camera also has software to help get rid of overexposure in your pictures and a tripod mount to keep your camera steady when taking your awesome pictures!
It weighs about 8 ounces and requires 2 lithium metal batteries. Another great feature of this camera is that it comes in a lot of vibrant colors you can choose from!
This camera is definitely the new hipster trend, but who doesn't love a little nostalgic fun, am I right?
This product rates a whopping 4.6 out of 5 stars on Amazon from 326 customer reviews. On top of this amazing content, amazing quality, and amazing reviews, this camera is a cheap price of $59.99 with free shipping!
This is definitely an amazing option between its fun, quirkiness and great quality.
Related Questions:
What are the best tablets for 7-year-olds? One of the best tablets for a 7-year-old is the Amazon HD 7 Kids Edition. It is super durable, safe for kids to use, and comes with its own brightly colored, kid-proof case. Read about more great tablets in our article "Best Tablets for 7-Year-Olds" on our website.
What is the best gaming system for a 7-year-old? The best gaming systems for a 7-year-old is the Nintendo Switch or a Nintendo Wii U are great. This company owns Mario which has plenty of fun games that this age group loves and other great games are available as well.