*This post may contain affiliate links. Please see my disclosure to learn more.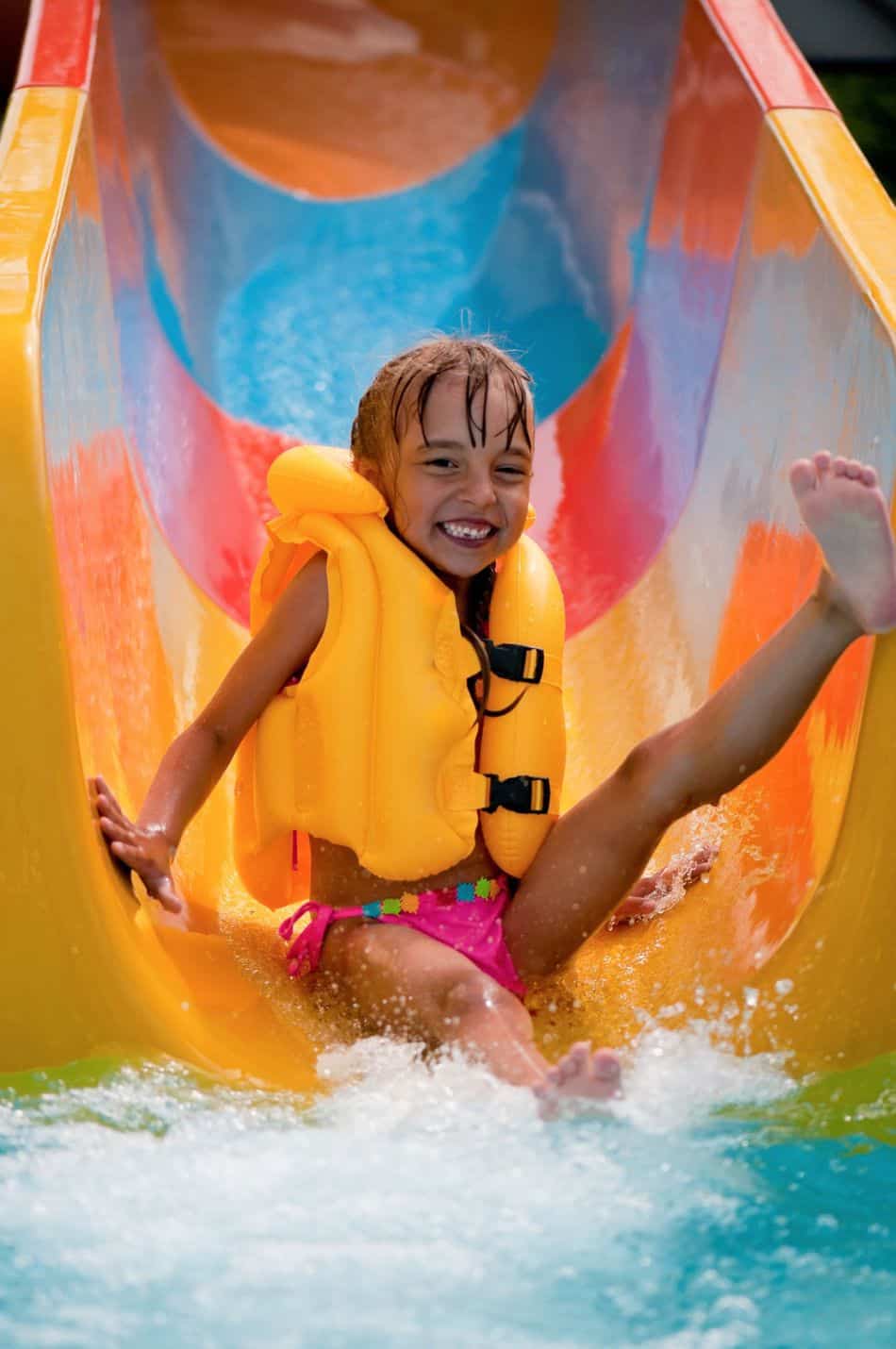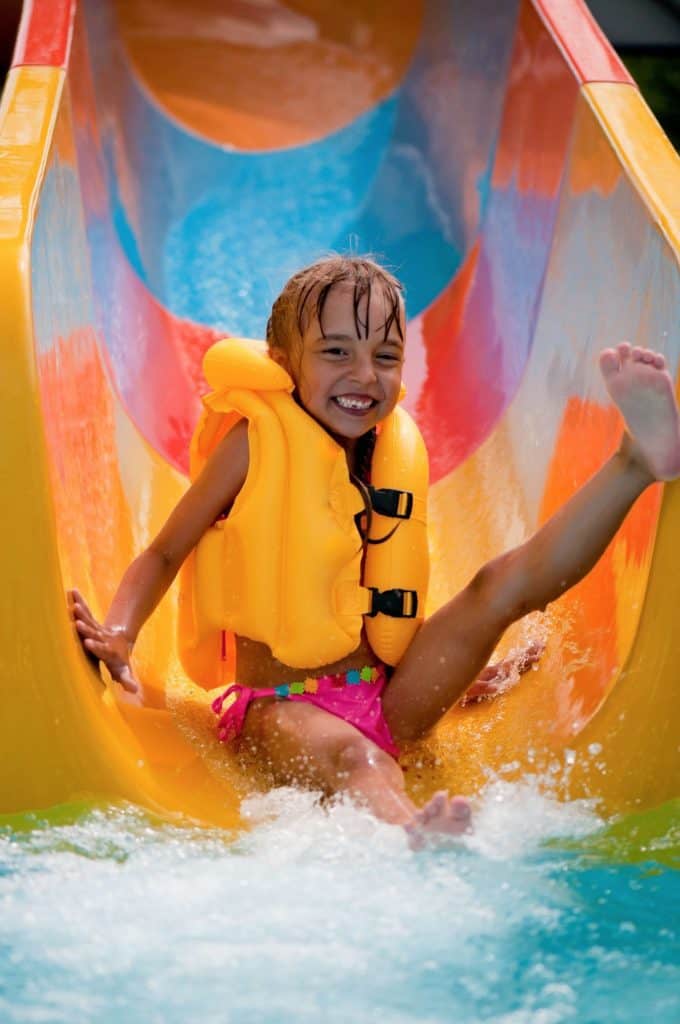 When taking your 7-year-old kid swimming in any body of water it is wise to bring a life jacket, but really how do you know what is the best life jacket for a kid. I did some research on life jackets and found some great answers.
What is the best life jacket for 7-year-old kids? The best high-quality life vests are made with neoprene and are adjustable, but the answer can really depend on what you are going to using the life jacket for. Whether or not your 7-year-old will be out in fast deep water can influence the life jacket you buy.
My family does a lot of boating and rafting on lakes and rivers so it is very important for all of the kids to have their own life vests and that they are of the highest quality.
Seven-year-old kids are important and need to be protected, so I did some research and found some really good options.
What are the Best Life Jackets for 7-Year-Old Kids and How do I Find Them?
There is a certain level of intensity needed when looking for a life vest. Some kids just need a vest to wear around the pool or in the river when swimming.
Some 7-year-old kids need a little bit more intense life jack because they are going to be kayaking and paddle boarding a lot with you and with friends of the family.
While other families go boating, tubing, and rafting and so those 7-year-olds need a more heavy duty life jacket to keep them safe. It is important that kids are always safe when around water.
The first thing that you need to know when looking for a life vest for your 7-year-old is what you plan on using it for. If you only need it for outings in rather calm water that isn't so deep you don't need to spend the extra money on a high-end life jacket.
If you are going to be out in deep water or water that has a strong current or rapids it is wise to buy a heavy duty life vest that will keep your child safe in the water.
The best thing about getting a nicer life vest is that it not only works great for when your 7-year-old is out boating or rafting but it can also double as a great pool life jacket.
So I have research and listed the 5 best life jackets for 7-year-old kids from the more basic life vest to the more advanced life vests. First I have the girls top five and then I have the boys top five listed.
7-Year-Old Girls Top 5 Life Jackets
#1 O'Brien Nylon Life Jacket Youth
This O'Brien nylon life Jacket is a great vest for 7-year-olds who love to go swimming in pools and calm water. It is super lightweight and perfect for keeping your kid safe.
This youth life vest features large armholes for a wide range of motion and a sturdy 150-denier exterior for durability

Amazon Product DESCRIPTION
A little less than 12 ounces this vest is not one to weigh down your child. It is a great blend of nylon and polyester which makes it very comfortable.
Not only is this life vest U.S. COST GUARD APPROVED, but it also is made from a vibrant pink and bright blue which allow you to see your child better.
It has a 4.5-star rating, and both parents and children love it. If you are looking for something simple and safe, this may be the Life Jacket for your 7-year-old.
#2 O'Neill Youth Reactor USCG Life Vest
The O'Neill youth reactor USCG life vest comes in a little bigger build for parents who are looking for a life jacket that can grow with their child.
It fits children that are 50-90 pounds, so it might start out a little big but by the next season it should fit like a bug. Once again, this jacket is perfect for pools and calm rivers or lakes.
It is made from a nice and comfortable nylon and the foam core is segmented so that the wearer has a more comfortable and flexible fit.
As your 7-year-old fits better into this life vest it can start being worn on boats and for fun activities like kneeboarding, kayaking, and wakeboarding.
It gets great reviews about fitting perfectly on 7-year-olds all the way up to 10-year-olds. It's cute and comfortable, and it won't ride up in the water.
This pink, blue, and black vest could be the perfect fit for your 7-year-old now and in years to come.
#3 Hardcore Water Sports Life Jacket
I love doing research on water gear like life vests because I know how different styles of life jackets feel and how they help children who are going to be in the water.
The Hardcore Water Sports Life Jacket not only has a sporty and flexible build but it also has an additional leg strap for safety and is U.S. Coast Guard Approved.
"This Life jacket can be used for a wide range activities from Fishing to Waterskiing to Boating and Tubing!!"

Amazon Product DESCRIPTION
This life vest has much deserved its 4.5-star rating. Plus, it is approved and totally safe to be used on boats and in the water doing fun tubing, wakeboarding, and kneeboarding activities.
It drys fast and everyone loves it, adults, children, and the youth. If you want to go all out and match you can get it in all sizes from little kids to adults.
#4 O'Brien Boys/Girls Junior Neoprene Life Vest
This hot pink life jacket is a great answer to anyone's search for the perfect life vest for there 7-year-old daughter. It is lightweight, easy to see in the water and super comfortable.
When researching the O'Brien Boys/Girls Junior Neoprene Life Vest I found that lots of people LOVE this product. They do say that it can run a bit snug so using the measuring tools is helpful.
UNITED STATES COAST GUARD APPROVED
Neoprene is a great lightweight fabric that is a little tight and then expands just a tiny bit when in water. It is a great stretchable fabric that allows for a secure fit.
Not only is this good for boating and kayaking but it is great for kids who are going to be in the water kneeboarding or wake surfing. People love it and love the seller.
#5 Hyperlite Youth Indy Neo Life Vest
I'm not going to lie I kind of want this life Jacket. I am obviously too big, but if I could go back in time and be a 7-year-old kid again I would convince my parents to buy it for me.
The Hyperlite Youth Indy Neo Life Vest is lightweight and flexible which is so important when wakeboarding, Kneeboarding, and boating in general.
It is mad with neoprene fabric and is resilient and quick to dry. This particular vest has bright spots of yellow and blue which help to identify your child in the water.
7-Year-Old Boys Top 5 Life Jackets
#1 O'Neill Child Superlite USCG Life Vest
This O'Neill Child Superlite USCG Life Vest is the perfect vest for 7-year-old boys that love to swim in pools, lakes, and rivers but like to stay away from rough or quick moving water.
It has an extra leg strap so that there is an added measure of security for your 7-year-old child. It is important to know not to tighten the leg strap to tight because it can cause quite the wedgie.
Leg straps are meant to be worn loosely and are just there for an extra bit of support. The O'Neill Child Superlite USCG Life Vest is lightweight and is comfortable.
Because of its materials, it tends to be very soft. It is equipped with quick release buckles that make putting on and taking off the life jacket very simple.
It comes in vibrant colors and gets 4.5 stars when review by customers. It is a great life vest for 7-year-olds and could be the perfect vest for you and your child.
#2 O'Brien Child Neoprene Life Vest
This vest is pretty sweet. It is a vibrant blue mixed with a neon green and it is perfect for any 7-year-old child. It has some great reviews which make it all the sweeter.
This neoprene vest is durable but is breathable and made to be comfortable. It fits kids who are around 30-50 pounds and is a great starting life jacket.
O'Brien Neo Child Life Vest- With its sharper look and 2 buckle 1 zip design, is a great option to have on your boat.

It fits comfortably and is lightweight so whether they're water skiing or wakeboarding, they will be protected without feeling awkward in their mobility.

Amazon Product Description
It is also equipped with a leg strap for added security and is U.S. Coast Guard approved. This secure life jacket makes it an awesome choice for kids.
#3 Liquid Force Fury Child
Liquid Force is a great brand for life vests plus Liquid Force life jackets are ideal vests for ALL water activities. The Liquid Force Fury Child is proof of that.
This lightweight vest is United States Coast Guard approved and for good reason. It is incredibly comfortable and offers the maximum flotation, so it is very safe for your 7-year-old kid.
Designed for fast-growing children.

AMazon product description
This particular vest is made from a lightweight fabric called flex-span. The best part about this soft and comfortable fabric is that it drys quickly because of a fast-dry lining that has been placed in it.
This great vest is there for you and your 7-year-old to use and grow with. It is a great product, and it works very well.
#4 Hyperlite Boyz Youth Indy Neo Life Vest Boys (red)
I already wrote about this vest for the girls and seriously it is an incredible vest! Luckily it comes in colors that are suited for girls and colors that are suited for boys.
This red and black vest is sleek, comfortable, and extremely reliable. Plus it has such a great fit for kids, and it helps parents to feel safe about their kids being out on the water.
US Coast Guard approved as a safety flotation device when it's time for a family day on the water kids need a vest that will enable them to take run after run without missing a beat!

Amazon product description
This neoprene vest does the job as it allows for movement and flexibility so that your 7-year-old can learn out on his wakeboard or water ski's how really ride that wake.
#5 Youth Neoprene Vest
I'm not going to lie this vest is super cool. It has this incredible boat/water print on it, but it is still bright and visible so that you can see your kid in the water.
It is United States Coast Guard approved and is great for any boating or rafting experience. It has a center zipper that is secured with two adjustable straps.
Not to mention, it has some awesome mesh drain holes so that your kid doesn't get water-logged. This comfortable fit jacket has a 4.5 customer rating.
Everyone loves this vest it is a little bit heavier than other life jackets but it works great and kids find it to be very comfortable. It is built for lakes and rivers and has proven worthy of its high ratings.
Neoprene vests are strong and safe and so this vest is definitely one that can protect your child. The best part is that your kid won't feel like they have anything riding up on them. This is a great life jacket.
What are Good Stores to By Life Jackets for 7-Year-Old Kids?
There are a lot of great stores out there to buy life jackets from. You have Gander Outdoors and Overtons which are great sites you can go to online and search for some great life jackets.
Then you have stores like Dicks Sporting Goods, Bass Pro Shop, and Cabela's where you can go in person and shop for life vests. Which is always nice because you can try on your merchandise.
I personally prefer to shop online so I do most of my shopping at Amazon. All of the links to these popular life jackets are from Amazon, although you can buy all of these jackets at most of those stores.
The one great thing about Amazon is that it carries almost all of the brands instead of just a few, so you have to go to fewer websites or stores. There are a few brands though that Amazon doesn't sell yet.
Life jackets for 7-year-old kids are important and carry your child's life in them, so I really like being able to read reviews from other parents and families that have used certain products.
When I do this it allows me to feel a little bit of piece of mind that I am making an educated opinion and that my child will be safe. So whichever place you choose to buy from, always read the customer reviews.
What Boating Activities Can My 7-Year-Old Participate In?
There are some really great boating experiences to be had and a lot of fun things that 7-year-olds can participate in. From kneeboarding to tubing to even holding the flag 7-year-olds are going to have fun.
Growing up I personally loved kneeboarding. It was easy and safe and I felt like a boss when I was up there. I didn't have the strongest arm muscles so wakeboarding definitely wasn't my favorite thing.
My husband, on the other hand, loved wakeboarding and wake surfing when he was 7 and was really really good at it, so every child will be different when choosing which activities to participate in.
I have a 7-year-old niece who loves to hold the flag, so that has become her job.
I made a short list of some fun boating activities that 7-year-olds can love and become really good at. Maybe even better than the adults.
Wakeboarding
Kneeboarding
Water Skiing
Tubing
ZUP Boards
Wake Surfing
There are a lot of fun activities out there for kids of all ages, especially 7-year-olds. As long as they have help and feel safe and confident your child should be able to have fun boating in their new life jacket.
Related Questions
Can a 7-year-old wakeboard? As long as they feel comfortable with it and are strong enough to pull themselves up there is nothing wrong with 7-year-olds wakeboarding. Make sure they have proper life jackets and then have fun.
Can life jackets expire? Typically life jackets do not expire. They can be damaged though if used as a knee pad or not taken care of. If the foam floats are damaged you may get lower buoyancy or they come out.
How often should you replace a life jacket? The more care you give your life vests the longer they will last. If you don't take good care of them you could be replacing them far more often than you may like.
As long as they aren't broken life jackets are good to continue using. With children, you will have to replace their life vests as they continue to grow and outgrow their current vests.