*This post may contain affiliate links. Please see my disclosure to learn more.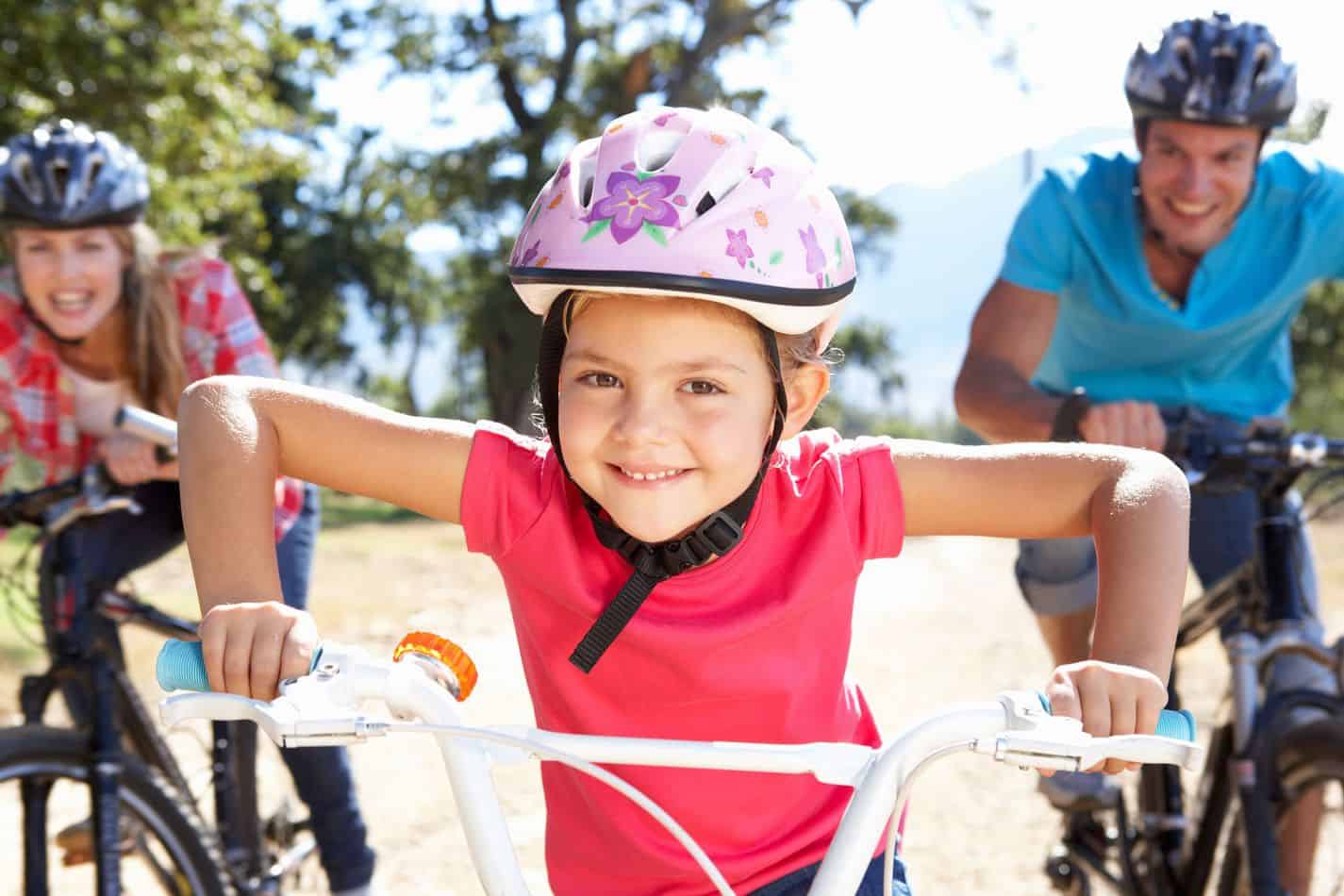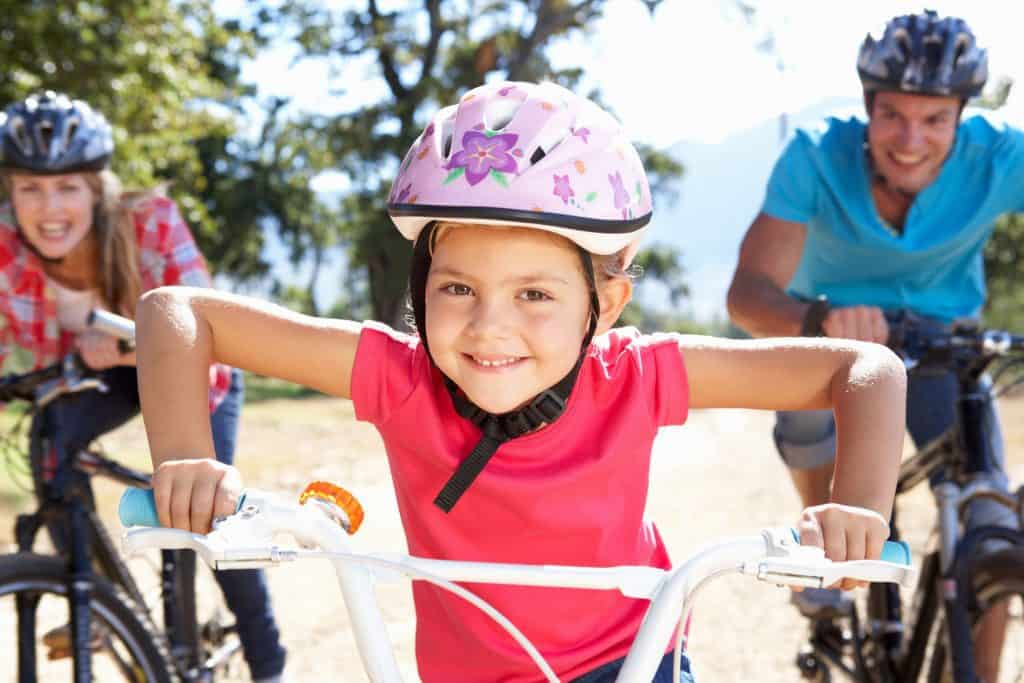 Does anyone know how helmet sizing works? It's frustrating to struggle to try and find out what size helmet you need yourself, not to mention your child. Plus, your child needs to have a helmet!
What size helmet does a 7-year-old need? Seven-year-olds generally need a helmet with a 53 cm circumference depending on how big or small their head is, but it is pretty easy to get the right size helmet for your kid as long as their head isn't abnormally larger or smaller than the average size.
Sizing a helmet is something that not everyone knows how to do and I am here to help tell you how you can make sure a helmet is sized properly. Keep reading to figure out how you can know if a helmet is correctly sized.
Helmet Sizing
First off, it is good to know the general sizes for helmets. It is important to know about what size helmet your 7-year-old may need especially since this is a prime bike riding age!
So, to help you with this, I have provided a chart to determine what size of helmet your 7-year-old may need below.
General Sizing Parameters:
Extra-small: below 20″ (51cm)
Small: 20″–21.75″ (51cm–55cm)
Medium: 21.75″–23.25″ (55cm–59cm)
Large: 23.25″–24.75″ (59cm–63cm)
Extra-large: above 24.75 (63cm)
One size fits all (men): 21.25″–24″ (54cm–61cm)
One size fits all (women): 19.75″–22.5″ (50cm–57cm)
One size fits all (kids): 18″–22.5″ (46cm–57cm)
This informational chart is due to the courtesy of REI.com.
Aside from knowing the diameter of your head and which size should about fit you, you will need to know how the helmet should feel so that you can adjust the liner inside to fit perfectly to keep you as safe as possible.
How to Make Sure Your Helmet Fits Perfectly:
The helmet should be snugly fit your child's head, without being so tight that their head is getting squeezed. The straps should be fitted the same way. But how do you know if it is too snug or not snug enough?
Firstly, you should make sure that the helmet is tight enough to stay in place when your kid shakes their head around. The helmet shouldn't shift places when your kid moves their head.
It should not be so tight that the helmet is leaving marks on the child's head though because that is too tight.
Another thing you should do to make sure it fits is to adjust the chin strap to fit the child's face. The chin strap should be snug but, again, not so snug that it leaves marks on the child's face.
You should be able to fit one finger in-between your 7-year-olds chin and the strap. The "Y" on your kid's helmet strap should fit around and below your child's ear as well.
How Often Will I Need to Check or Readjust the Helmet Straps and Sizing?
It is smart to check the way your kid's helmet fits at least every month. Kids, as you know, grow at rapid paces and if they are having a growth spurt month, that small time frame can even make a difference in how their bike helmet fits.
Frequently checking how your child's helmet fits them is important because they tend to fuss and mess around with their helmet straps too which can loosen them, making it so their helmet doesn't fit properly again.
Kids are also fascinated by any clips, straps, knobs, or any other fidget-worthy object they can find so they might even adjust the inner frame of the helmet when you don't know it.
Between kids' rapid growth rates and their fidgeting habits, it is never a bad idea to check their helmets quick to make sure they fit before they go play.
That five seconds you take to annoy them and check their helmets can save you from lots of money in medical bills if they crash and hurt themselves worse than they originally would have been hurt if their helmet fitted correctly.
When Should Helmets Be Replaced?
Helmets are not only something that can be harder to know how to size properly, but they are even harder to determine when to be replaced sometimes as well.
You are in luck, though, because I have the answers you are looking for.
When you check your child's helmets to make sure they fit correctly, I would also check to make sure that they don't have any cracks or dents in the framing or covering plastic layer in them as well.
If they do, I would suggest throwing out the helmet and getting a new one and here is why.
Even if you don't see any damage after the helmet taking a hard fall, it is a safe bet to get a new one. Any damage to helmets can damage the integrity of the safety features originally incorporated in the helmets manufacturing.
This makes the helmet much more likely to not help take the blow when your kid falls and can cause them to be much more likely to get hurt due to the lack of safety features in the helmet.
Helmets should also be replaced whenever your kid is growing out of their old sized helmet.
Do not just keep trying to adjust it as large as can be and make it stretch for as long as possible because doing this for too long can also damage the integrity of the helmet and make it less safe for your kid to use and less likely for it to help prevent injuries and damage in the case of a fall.
Aside from checking for damages and replacement due to growing, helmets should be replaced roughly every five years.
Helmets should be replaced this often because the wear of weathering and sun damage over that period of time can also damage the integrity and safety of the helmet as well.
This is due to the weathering wearing down the helmets quality.
Related Questions
How do I keep my kid's helmet nice for as long as possible? There are a few things that you can do to make sure your kids' helmets stay nice and last longer. One of these things is to make sure your kids aren't throwing them around or roughhousing with their helmets when not using them.
This extra rough treatment can damage the helmet and harm the safety integrity. Another thing you should do is hang them in a safe, weather-proof location where they won't have any wear and tear occur.