*This post may contain affiliate links. Please see my disclosure to learn more.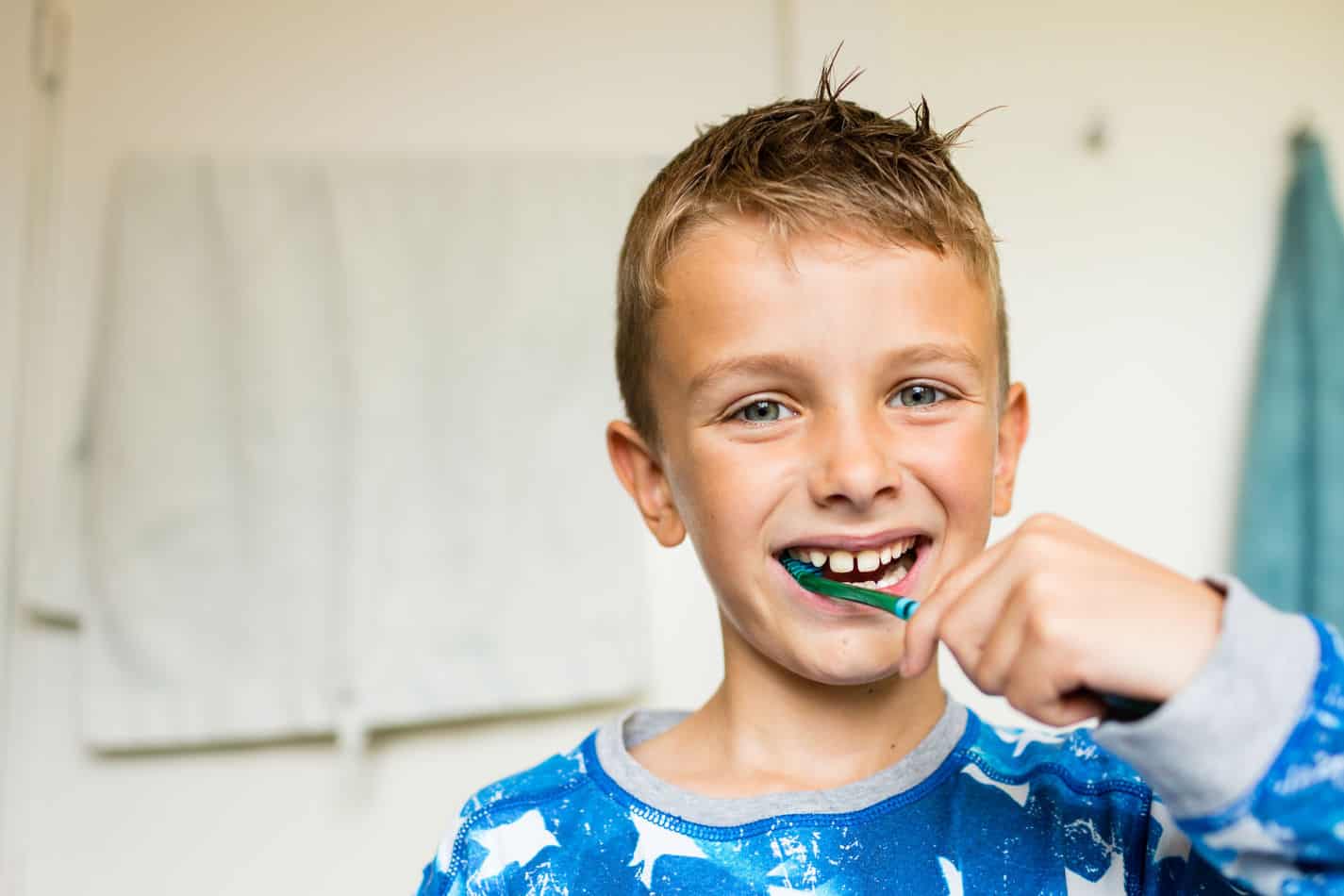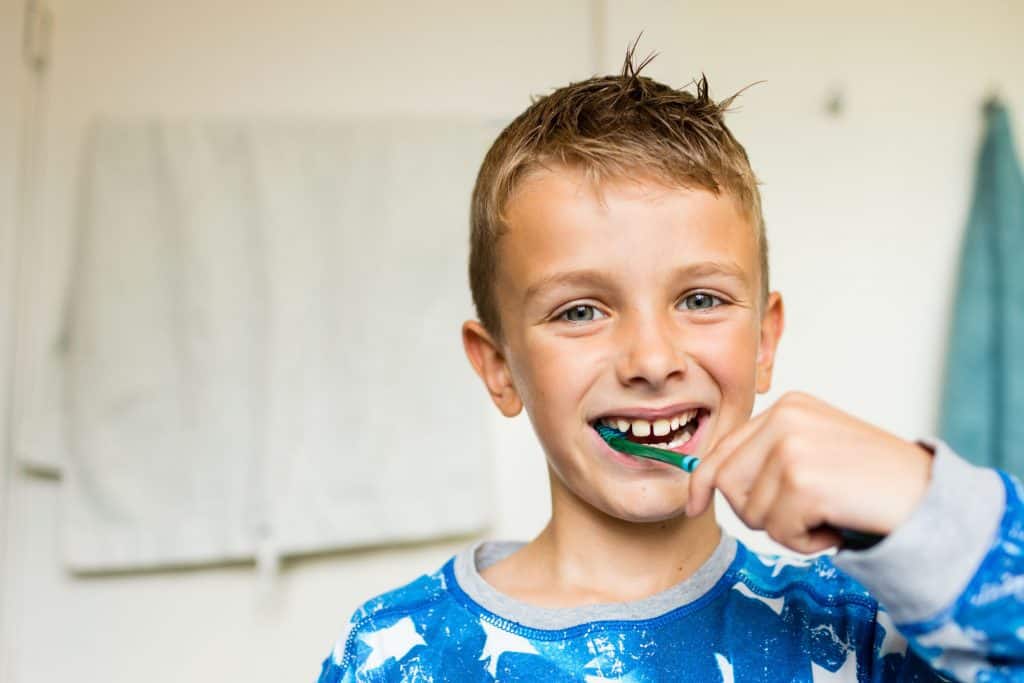 This medical information was provided by Monica Fisher, M.D., a licensed pediatrician.
Getting 7-year-olds to brush their teeth is not the easiest thing in the world. I was watching my nephew, who is this age, and I was wondering if he was using the right toothbrush because it seemed to be a bit painful for him. I did some research and this is what I found.
What is the best toothbrush for a 7-year-old to use? The best kind of toothbrush for a 7-year-old to use is a soft bristle toothbrush. Soft toothbrushes are easier on the gums and enamel. Get a toothbrush that is small enough to handle for a child and make sure it fits in his or her mouth.
Dental hygiene is actually very important, especially for small children. At 7 years old, a kid should be able to brush teeth by him or herself to make sure the toothbrush being used is easy enough to handle on their own.
The Best Kind of Toothbrush
The best kind of toothbrush to get your 7-year-old is a SOFT toothbrush. This "soft" refers to the bristles. These bristles are gentle on teeth enamel and gums. There are medium and hard bristled toothbrushes on the market but you SHOULD NOT get these for your child.
Medium and hard-bristled brushes can be too harsh on gums and can actually damage teeth as opposed to cleaning them better.
So, when picking out a new toothbrush for your 7-year-old check the packaging. Look for one that says "soft." All toothbrushes should have a nice label so it is easy to tell.
A 7-year-old should also have a toothbrush that is easy for him or her to hold. At 7, children can actually brush their own teeth pretty well. So, they should be able to firmly grip a toothbrush.
Get a toothbrush with a handle that is easy for them to hold while brushing. Also, make sure the brush head is small enough to fit in their mouths.
Don't get a head that is too small. A 7-year-old can have adult teeth already, molars mostly. It should be just big enough to get the job done.
With a good, soft-bristled toothbrush, encourage your child to brush twice a day. Brushing should happen after breakfast and before bed.
Even though a child of this age can brush teeth alone, it is always a good idea to supervise. A parent should also encourage flossing regularly and a 7-year-old may still need help. Flossing is necessary when teeth are touching, so floss anywhere where this is the case.
If you are worried if your child should be using a different kind of toothbrush, then talk to your pediatrician or dentist.
Toothbrushes don't last forever unfortunately and they need to be replaced somewhat regularly. When the bristles on the toothbrush no longer stand up straight, or after 3 months, throw it out and get a new one.
Why Brushing Teeth is Important
Keeping teeth clean for children is so important for a few reasons. Baby teeth are what your kid will use to eat, smile, and talk and clean teeth will be healthier teeth.
These primary teeth keep a jaw straight and make sure there is room for those adult teeth to come in someday.
Bad teeth can also lead to root canals or infections in the jaw.
Another reason keeping teeth healthy is because healthy teeth can help with confidence in a child.
Just like with eating healthy and exercise, brushing teeth is a good habit to get in early in life. A child who likes to take care of his or her teeth will more likely continue this habit through life. Brushing teeth can prevent gum disease, teeth decay, and painful cavities.
Eating with healthy teeth is a lot more enjoyable. There is less pain while chewing and while drinking water.
Go to the dentist about every 6 months to make sure that your child's teeth are in good condition. Help your child if they struggle with getting some spots. Help them form some good habits and make sure your habits are good as well.
Electric VS Manual Toothbrush
Electric toothbrushes are popular because it makes getting a thorough clean just a little bit easier. Some dentists recommend electric toothbrushes because they move and oscillate.
As well, a lot of kids think that electric toothbrushes are awesome, and using one helps them get excited about brushing teeth twice a day. 
There is no proven study to say that electric toothbrushes remove plaque better than manual toothbrushes. However, if a child is enthusiastic and will brush teeth with an electric toothbrush, then it can be the right choice.
Electric toothbrushes can get expensive though. Toothbrush heads do need to be changed pretty frequently, so if you get an expensive toothbrush, make sure it has interchangeable heads.
Some children do not like using electric toothbrushes because with the turning motions, gums can bleed more easily. Manual brushes are definitely able to remove plaque and clean teeth.
Whichever toothbrush you buy, just make sure that your 7-year-old is using a proper technique. Brush in small motions over all the teeth, including the back molars. 
Popular Toothbrushes that Fit the Criteria
There are so many toothbrushes out there in the market that will do a great job of reaching hard places while still being gentle.
A lot of dentists recommend getting toothbrushes that have characters or something that attracts your child to it, so brushing will be more fun. These aren't necessary, but any incentive is nice.
Quite a few people also recommend that you let your child pick out the toothbrush, or at least let him or her help.
Here are some great manual toothbrushes that have pizzazz that a child would love:
And if you would rather get an electric toothbrush, here are some fun ones!
With the right toothbrush, your child will be more likely to brush thoroughly twice a day.
Toothpaste
A 7-year-old can brush his or her teeth with kid-friendly fluoride toothpaste. Fluoride helps keep teeth healthy by fighting off cavities. By this age, children should be used to spitting out the teeth and accidentally swallowing toothpaste should be infrequent.
So switch to toothpaste that adds some extra protection.
There are a lot of toothpaste brands that are on the market that can help your kid keep teeth healthy. However, a picky child will be less likely to brush teeth if they find the toothpaste tastes gross.
Some children like minty toothpaste while others like fruity. Tons of options are available to get a child what he or she likes.
Hello Oral Care has kid-friendly toothpaste in many flavors. It comes in bubble gum, blueberry, watermelon, and apple.
Other favorites include Colgate Minion Fluoride Toothpaste in bubble fruit flavor, Aquafresh Kids Cavity Protection Toothpaste, and Tom's of Maine Anticavity Fluoride Children's Toothpaste available in silly strawberry. Toothpaste is a key piece to getting healthy teeth.
Related Questions
When should I stop brushing my child's teeth? Usually, you should stop brushing a child's teeth around 6, after he or she has gotten a bit of coordination. You can and should still supervise this process, to make sure they aren't missing spots.
Can my 7-year-old use an electric toothbrush? A child who is 7 years old can use an electric toothbrush, though it may be a bit tougher on the gums. Electric toothbrushes can make dental hygiene a bit more fun and help remove plaque.