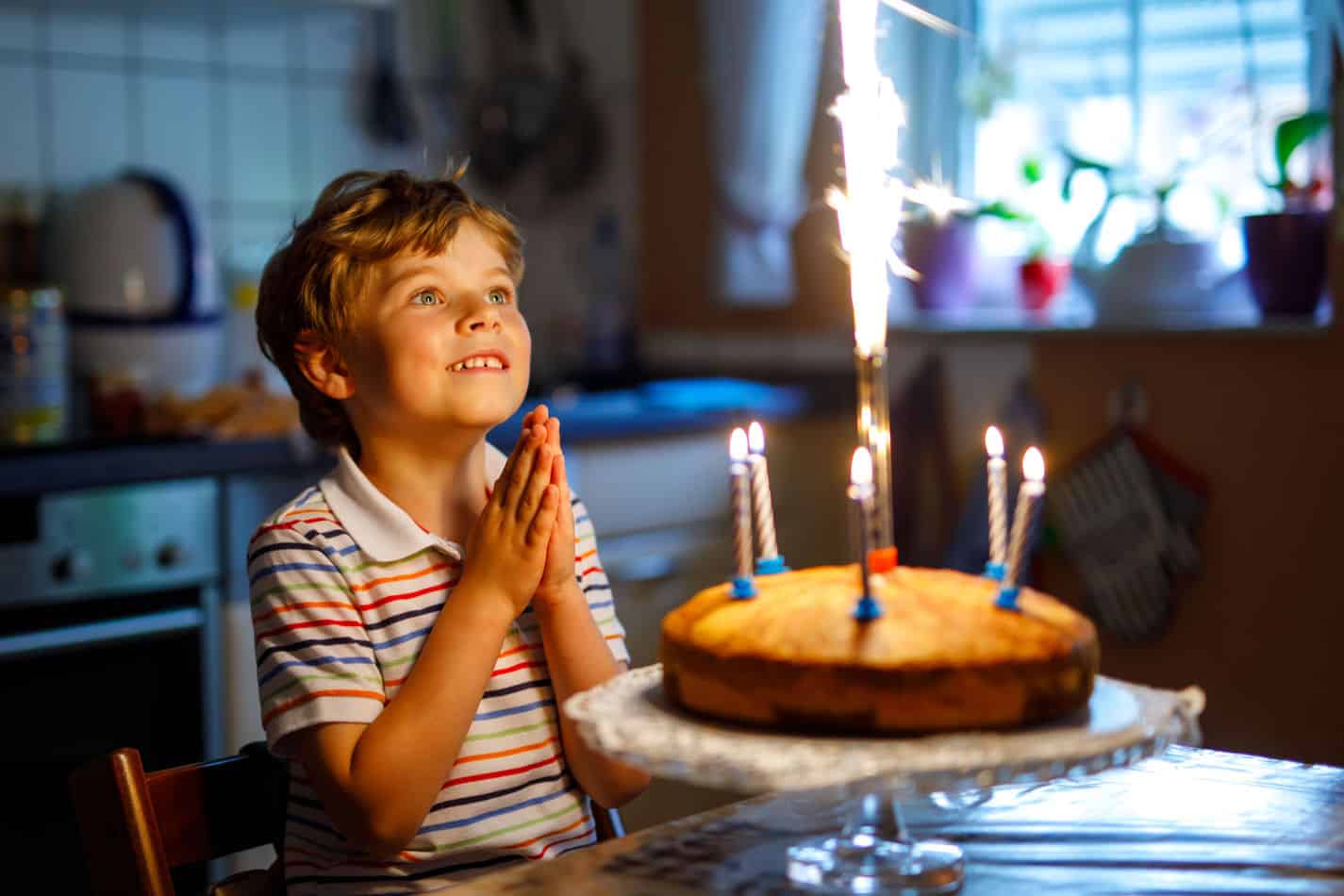 Looking for a gift for your seven-year-old? I get it; it's not easy. Kids can be hard to please.
Never fear: I'm here to help. Whether it's Christmas or his birthday, these are some of the coolest presents any seven-year-old boy could hope for. 
Note: Every gift on this list is under $100. If you're looking for something especially inexpensive, keep your eyes peeled. Some of these gifts are surprisingly affordable, and they're all loads of fun.
Toys
Let's get the seven-year-old-friendly basketball rolling with some fun toys and trinkets that this kid will absolutely love.
1. Dodge Tag for Two
We all want our kids to be happy and healthy. It might not be so easy to convince a seven-year-old boy to eat his veggies, but I'm sure he won't mind getting some Vitamin D with this fun outdoor toy.
Dodge Tag is a new twist on classic dodgeball. Instead of trying to kick a rubber ball into outer space, kids aim for each other's air-mesh vests with soft, fabric dodgeballs. The rules are simple: run, dodge, and throw. The set comes complete with six dodgeballs and two adjustable vests—perfect for any energetic seven-year-old and his best friend.
The vests and dodgeballs are collectively only $22.95 (a great price for hours and hours of fun!). Dodge tag is active, non-violent, and great for kids. My seven-year-old cousin actually owns this very set, and he can't get enough of it. I swear, I've played dodge tag with him eight or nine times since Halloween, and it's only the eighth of November.
My cousin's not terribly interested in sports, so dodge tag is definitely still an option for non-athletic seven-year-olds. Not to mention, if you can get your hands on a few extra vests, it's an awesome activity for the whole family.
2. Decorate-Your-Own-Sports Set
Melissa & Doug are world-renowned for their unique toys for children. This Decorate-Your-Own-Sports set allows kids to decorate their very own soccer balls, footballs, and baseballs with foil stickers and paint. Not only will any seven-year-old have a blast decorating their new toys, but this kit promotes "fine motor skills, hand-eye coordination, and creative expression."
The entire set is only $13.60. Leave it to Melissa & Doug to make an utterly first-rate gift for hardly any money at all. Well done, guys. Well done.
I'm considering buying this set for my nephew's birthday. He loves sports, and he loves to draw. I think this is an awesome way to help kids express themselves artistically while simultaneously helping them get rid of some of that crazy excess seven-year-old energy.
3. Amphibious Remote Control Crocodile Car
To a seven-year-old, this Kid Galaxy Morphibians Rover is the epitome of cool. For one, it's high-tech: This feat of four-wheel-drive runs through mud, water, sand, and even grass. Kids can even take it with them to the bathtub. Not to mention its color—I have yet to meet a seven-year-old boy who isn't totally enthused by the color green.
For only $29.48, your seven-year-old can host an amphibious auto race in his very own bedroom. He can communicate with his "driver" through the conveniently attached radio, and he can steer the vehicle through almost anything, thanks to its easy-to-use remote control.
This toy is futuristic, amphibian-centric, and fully radio-controlled. It just might be the ultimate gift. It's a winner of the "'Oppenheim Gold Seal Best Toy Award' for outstanding new products that enhance the lives of children," and it's easy to see why. I showed it to my nephew, and his exact words were, "whoa, that's a trip!" I have to say, I sincerely agree.
4. Funky Socks
These socks may not seem all that exciting to you, but trust me, any seven-year-old boy would be thrilled to open a box of brightly colored monster socks on his birthday. He won't be able to sleep these babies on and wiggle his newly terrifying toes fast enough.
These are colorful and goofy (both of which I'm sure are massive assets to every seven-year-old on the planet), but they're also practical. Parents, listen up: This gift basically defines killing "two birds with one stone" (albeit no birds will be harmed in the process). Your kid will adore his new funky friends that walk with him wherever he goes, and you can knock out birthday and back-to-school shopping in a single go.
Sounds like a real bargain to me.
5. Junior Outdoor Set
If you're shopping for an exceptionally curious seven-year-old, this is the perfect present. It's a practical, lightweight, grab-and-go bag stuffed full of all the necessary supplies for an outdoor adventure.
The suave miniature compass will guide your seven-year-old through the vast savannas of his backyard.
The LED headlamp will illuminate the dark and dangerous cavern underneath the front porch.
The high-quality canteen will keep his water nice and cool as he journeys across the searing-hot driveway.
Most importantly, the sleek and compact binoculars will ensure that he can see you from his pirate ship's crows nest (a high-up tree branch to less inventive minds) when you call him in for dinner.
This is a great gift for any seven-year-old, and, considering all its contents, it's quite the bargain: only $24.99 for all the aforementioned items and an easy-to-haul nylon pack.
6. Throwback Pocket Video Game Console
This one's a hoot for parents, too: This Westminster Throwback Pocket Video Game Console is a highly entertaining blast from the past. It's small, light, and easy to carry on-the-go. Not only will it transport adults to the good old days, but it'll keep any seven-year-old boy occupied for hours on end.
The Throwback Pocket Video Game Console is only $17.25. It's lightweight and easy to carry, so your seven-year-old can bring it with him wherever he goes.
I actually had one of these babies, once upon a time. Got it for my ninth birthday. It was the neatest thing I had to my name, and I'm pretty sure my mom liked it just as much as (if not more than) I did, as it distracted my attention-seeking, overactive self while she cleaned the house. Nothing better than a good diversion, am I right?
But the Throwback Pocket Video Game Console is more than just a divertissement: If my memory serves, some if its programmed games were crazy brain-teasers and challenges to critical thinking. If you're a busy parent with too little time on your hands, this console can help you get some long-temporized work done, and your seven-year-old can work on buffing up his brainpower. Nice.
7. Extreme Marshmallow Blaster
This Extreme Marshmallow Blaster by Marshmallow Fun Company (yes, there's an entire organization devoted to having fun with marshmallows, and yes, I support it wholeheartedly) is a legendary gift for any seven-year-old boy. It's a perfectly safe and kid-friendly contraption, and it comes ready with a complimentary bag of marshmallows. Yum.
I think this is the perfect "cool aunt or uncle" gift. It's fairly inexpensive (only $26.95), it's durable, and it's a total blast (pun 100% intended). Your nephew will love you forever if you buy him the Extreme Marshmallow Blaster, and that's a blogger's guarantee (we take those very seriously here at 7yearolds.com). You two will have many a pain-free duel with this marvelous machine. It'll be loads of marshmallow-filled fun for everyone.
Maybe you're an overwhelmed parent concerned about clean-up. Don't worry: I'm sure your seven-year-old will take care of that on his own. What kid wouldn't be ecstatic about slurping up the marshmallows left over from the soft and pillowy battle of a lifetime?
If you don't want your seven-year-old to eat so much sugar, I'm sure the Extreme Marshmallow Blaster is just as effective in a good, old-fashioned game of make-believe. Any way you slice it, this is a five-star gift.
8. Stomp Rocket Stunt Planes
Who doesn't want to go to outer space?
Any seven-year-old boy disappointed by the fact that he can't actually board a spaceship to Mars (at least, not at the present time) will be thoroughly consoled by these neat Stomp Rocket Stunt Planes. These toys are "100% kid-powered"—no batteries required.
For only $29.99, you can get three rockets and an adjustable launch stand to control just how they fly. The included looper plane makes giant circles in the sky. The glider plane soars as many as 100 feet off the ground. The Wildcat plane will keep your seven-year-old on his toes as it performs countless unpredictably cool tricks.
These are epic toys for any seven-year-old boy, and maybe, just maybe, they'll inspire him to become a literal rocket scientist. You never know.
9. SpyX Night Mission Goggles
Ohhhh, boy. I'm no seven-year-old boy, but I know for a fact that this is an absolutely first-rate present.
This SpyX Night Ranger Set includes night mission goggles with two light beams and a special flip out scope for "daytime snooping," a nifty motion detector to secure your seven-year-old's valuables from being snatched up by a pesky criminal, a voice disguiser to keep him from being recognized by the enemy, and an invisible ink pen to keep his classified notes—well, classified.
Any aspiring CIA or FBI agent needs one of these sets. Heck, I just might buy one for myself. For the bargain price of just $44.50, your seven-year-old can live his daredevil fantasies to the fullest in the comfort and safety of his own home. Consider this gift-giving mission possible.
10. Animal Torch and Projector
Once again, this is a high-tech and exciting gadget that'll more than satisfy any imaginative seven-year-old. The Brainstorm Toys Animal Torch and Projector is a great gift for animal lovers and phobics alike. Complete with 24 slides of snakes, wolves, chameleons, and more, this neat little gizmo allows kids to project wildlife onto their walls, floors, and ceilings—no leashes, cages, or gnarly cleanup crew required.
The Animal Torch and Projector is only $12.73—a great buy for gift-givers on a budget. But, for once, a slim allowance won't get in the way of fun. This is a high-class yet surprisingly cheap toy. I might even buy it for my nephew this Christmas (and believe you me, I'm not one to splurge).
I can only imagine having one of these as a seven-year-old. I'm a huge animal lover. I always have been. I would've been thrilled to play with all these animals I could only ever see on Animal Planet or at the zoo in my very own bedroom. I'm telling you, this is a stellar gift for anyone—especially a seven-year-old.
11. Beyblades
You might be familiar with Beyblades, but your seven-year-old probably isn't. This Beyblade battle tower entertained me daily growing up, and I'm sure it'll do the same for kids today. (I'm a firm believer that true fun never goes out of style.)
Players can "compete to be the last top spinning with a towering battle experience that flips between 2-player and 4-player modes." Beyblades challenge and expand intellectual capacity, making them the ideal playthings for developing seven-year-old minds.
The battle tower only costs $39.99. That's quite a deal—I remember Beyblades selling for much higher prices back in their prime. There's nothing wrong with a little throwback, and, in this case, I'm sure your wallet will agree.
12. Glow in The Dark Slime
Slime is all the rage these days, and it's not hard to see why. I'll be surprised if your seven-year-old isn't thoroughly enchanted by this 3-pack of Kangaroo's Super Cool Glow in the Dark Slime.
This kit of three is only $11.95. I had to do a double-take when I saw the price. I have friends with slime-obsessed kids, so I know that some slime can sell for insanely high sums of money. This stuff is perfectly affordable.
It oozes. It squishes. Basically, it does all the things seven-year-old boys love, and it comes in chic little vials that make for easy storage. This slime is awesome, and I guarantee it'll make a great gift.
Books
Some of these books might lean more towards the "toy" category, but we're going to include them here, anyway. There's nothing I love better than a good two-in-one.
13. Pocketdoodles for Kids
From best-selling author Bill Zimmerman comes the perfect gift to help potential artists hone their craft.
"Take a moment from the busy day to be playful with activities and ideas that entertain the creative muse. Doodle your way to a new hotrod, a new outfit, or a different body, or draw a picture of your favorite place or fantasize about your favorite pastime."

-Bill Zimmerman
Full of fun prompts and sketches to get him started, this little book will have your seven-year-old drawing the day away. I had more than a few sketchbooks in my adolescent years, but none of them were quite as interesting as this one. I'll bet your seven-year-old will draw some impeccable pièces de résistance in his copy of Pocketdoodles for kids. Before you even know it, you might just have the next Leonardo Da Vinci on your hands.
14. "Animals That Make Me Say Ewww!"
As I mentioned before, I was a huge animal lover as a kid. I had too many books about the animal kingdom to count. However, I don't think I had a single book in my entire, expansive, critter-filled library like "Animals That Make Me Say Ewww!"
Featuring facts about every oddball in the animal kingdom, from "blood-squirting reptiles to blood-sweating mammals to nose-picking primates," this book will leave every young reader eager to know more.
Gorillas eat their own "nasal detritus" because "there is so much competition for food in the wild that the small amount of energy in a booger is worth eating." Meanwhile, hippos swat their tails in circles while they poop, "sending feces flying in many directions. Pooping this way lets them send their communication chemicals farther away."

For every icky description of, say, how a kangaroo mother cleans her pouch with her tongue ("There's no toilet flush button in a kangaroo mom's pouch"), Cusick's insights into animal biology offer a valuable counterpoint.

-Publisher's Weekly

"Animals That Make Me Say Ewww!" encourages kids to examine animal behavior and the motives behind it. This literary masterpiece from the National Wildlife Federation is both enjoyable and educational, and it's an awesome gift for any seven-year-old boy. Buy a high-quality, hardcover copy of "Animals that Make Me Say Ewww!" here for just $10.46.
15. Klutz Book of Paper Airplanes Craft Kit
Fun fact: I used to own this book myself. I was never a seven-year-old boy, but, as a once-seven-years-old tomboy, I can assure you that any young fella will simply adore this gift.
The Klutz Book of Paper Airplanes is full of 40 sheets of custom-designed paper and instructions for ten unbeatable paper airplanes. Your seven-year-old can hold competitions with his friends to see who can build the fastest jet, or he can safely satiate his ever-growing desire to cause mischief by hosting a paper plane "ambush" and launching them from the top of the stairs to the bottom. (That's what I did, and I had the time of my life.)
It's a fairly versatile gift, and you might even want to get in on the action. Go ahead! Make a few planes yourself. But be forewarned: Paper airplane construction often calls for the bizarrely selective attention span only a seven-year-old can have.
You can buy this book on Amazon for $15.39, but trust me, the fun you and your seven-year-old will have with The Klutz Book of Paper Airplanes is priceless.
16. The Complete Calvin and Hobbes by Bill Watterson
Ah, here it is. A work of exceptional literary and artistic merit, these classic comics practically raised me, as I'm sure they did many children across the world. I'm not asking you to put your seven-year-old son into the hands of his own trouble-making peer and a stuffed tiger, but you can at least allow him to spend some quality time with the iconic Calvin and his imaginary feline friend.
Calvin and Hobbes might seem like all fun and games, but it's actually so much more than that. I recently read a really interesting quote by Bill Watterson, Calvin and Hobbes' writer and illustrator. It's a little long, but bear with me. It's important.
"Calvin is autobiographical in the sense that he thinks about the same issues that I do, but in this, Calvin reflects my adulthood more than my childhood. Many of Calvin's struggles are metaphors for my own. I suspect that most of us get old without growing up, and that inside every adult (sometimes not very far inside) is a bratty kid who wants everything his own way.

I use Calvin as an outlet for my immaturity, as a way to keep myself curious about the natural world, as a way to ridicule my own obsessions, and as a way to comment on human nature. I wouldn't want Calvin in my house, but on paper, he helps me sort through my life and understand it."

-Bill Watterson

Where am I going with this, you ask? I merely mean to suggest that perhaps your seven-year-old can take some real meaning from these fun little comics without even knowing it. I know I did: I refer back to Calvin and Hobbes all the time, even though I haven't actually read it in years. It's a very sophisticated work under the guise of a silly children's series, and that's what makes it so special.
This is the complete paperback series for only $49.49 (though, if you anticipate the set becoming a family heirloom, as it very well might, consider buying some hardcover copies for $94). If your seven-year-old loves this disobedient duo as much as I do, you might want to buy him a Hobbes of his own.
17. Fantastic Mr. Fox by Roald Dahl
One of my personal favorite books, Fantastic Mr. Fox is delightfully whimsical and incredibly fun to read. It's the perfect level for seven-year-olds: not too complex, but not too easy, either. Kids can thumb through it with a grown-up or conquer it on their own; either way, they'll have a blast following Mr. Fox and his cunning friends on their exhilarating escapades.
This book is one of many which inspired me to become a writer. Roald Dahl does a wonderful job of making kids want to express themselves like he does. Hopefully, Fantastic Mr. Fox can ignite your seven-year-old's sense of creativity. If not, it'll at least make for a few hours of gleeful entertainment.
You can buy Fantastic Mr. Fox here for only eight dollars. If your seven-year-old likes the book, he might just enjoy the movie as well (I still think it's hilarious to this day).
18. The Chronicles of Narnia by C. S. Lewis
While these books (and movies) may seem like a societal staple to us more seasoned folks, seven-year-olds probably don't know them as well as we do. Thus, there's an entire universe out there for young kids to explore.
The Chronicles of Narnia can be read, reread, and reread again—I seriously doubt your seven-year-old will ever grow tired of them. He can follow Edmund, Lucy, Susan, and Peter all the way through The Magician's Nephew, The Lion, the Witch and the Wardrobe, The Horse and His Boy, Prince Caspian, The Voyage of the Dawn Treader, The Silver Chair, and The Last Battle.
The full paperback set is only $25.76. And, of course, when he's done with the books, he can watch the entire movie series, too. There are three movies in the series: The Lion, The Witch, and The Wardrobe, Prince Caspian, The Voyage of The Dawn Treader, and The Silver Chair.
You can find them all for pretty reasonable prices on Amazon (I couldn't find the full set, so you might have to buy them individually). If you're not in a rush, however, I hear Netflix is coming out with a new series and some redeveloped movies based on the books. They might just be worth the wait.
19. Where the Sidewalk Ends by Shel Silverstein
Of course, I've saved the best for last. One of the greatest poetry books of all time (don't even try to deny it; you know it's a fact), Where the Sidewalk Ends is altogether amusing and thought-provoking. I still read it to this day, and I'm sure your seven-year-old will treasure it as much as I do.
He'll giggle through "True Story" and "Sarah Cynthia Silvia Stout Would Not Take the Garbage Out," and he'll wonder at the girl and her behemoth best friend in "Me and My Giant." You'll definitely want to read a few of these poems with your seven-year-old—they only get better with age.
Where the Sidewalk Ends sells for as low as $13.19 on Amazon, but just a heads up: The book is such a classic that you can usually find more than a few copies of it at your local thrift store. Last month, I bought a hard copy in perfect condition for 75 cents.
Related Questions
What gifts are best if I'm trying to save money? With holidays just around the corner and a whole slew of presents to disperse, it's always preferable to find gifts that won't break the bank. I've noted the price for every gift in its description, and most of them are under $20.00.
If you're still concerned about money, keep in mind that the books in this list can be bought from almost any secondhand store for next to nothing.
Do these gifts apply to all seven-year-old boys? Every kid is different. Some boys hate remote-control cars; others think slime is super gross. Thankfully, this list should be broad enough to help you find at least one suitable gift for your seven-year-old. Good luck!