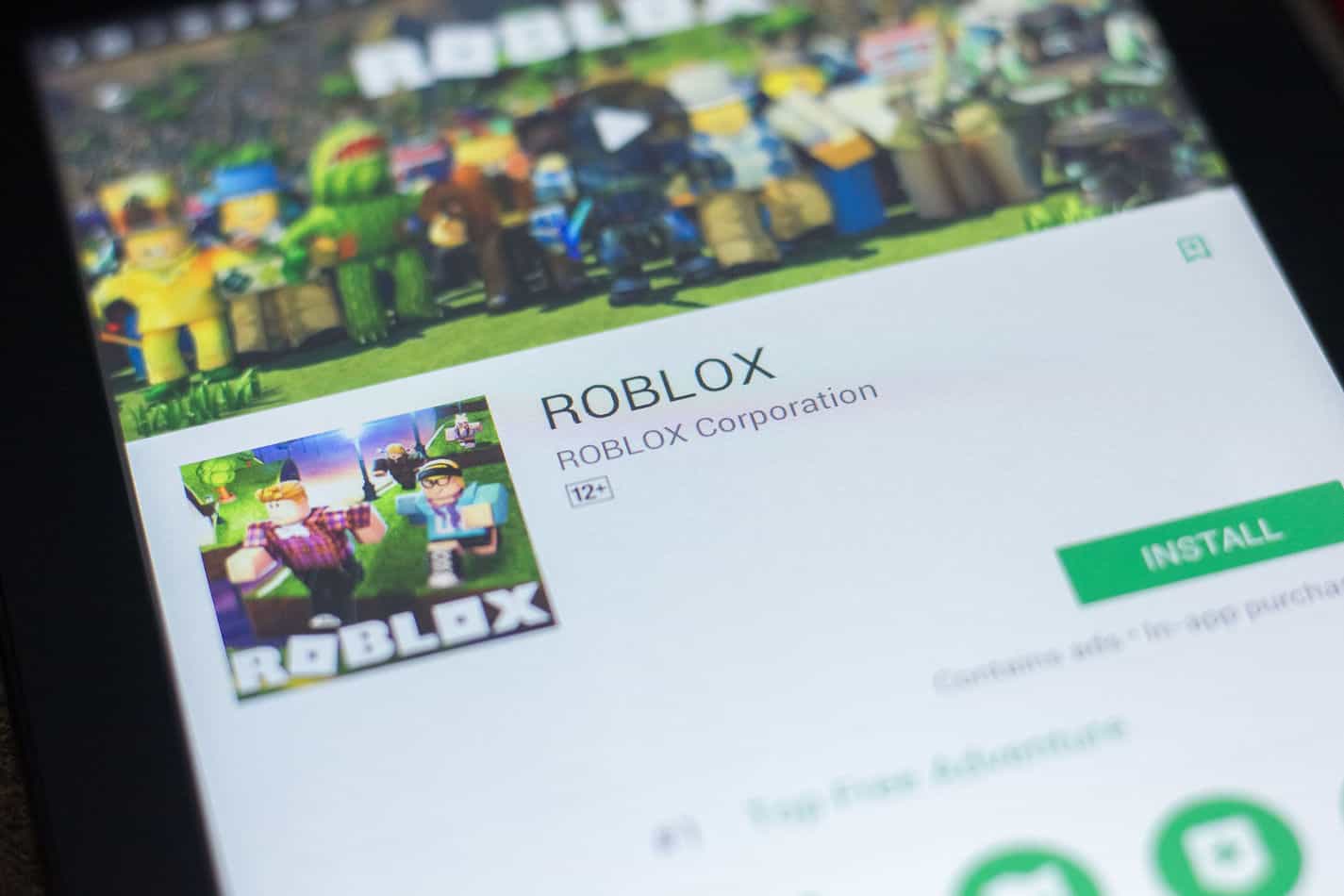 Online games like Roblox make parents wonder if it is appropriate. When the phrase "online games" is heard by parents, many of them put up the crosses and deem it evil. But is Roblox actually appropriate?
Is Roblox appropriate for 7-year-olds? With any media online, it's going to have some part of it that could potentially make it unsafe. The Roblox staff has made it easy for parents to control what their children do on the website. You can rest assured that your child will be fine with some guidance.
With anything online, parents should be watching their children. Keep the gaming area in an open place where you can watch your kid. I believe this is the safest route. Now for some information on the game.
Roblox? What is That?
Roblox is an online game where individuals create content to play with other people. The game provides all the necessary tools to create many things and then the people that play there can create their own ideas or games.
Because of this, people that play the game can publish their ideas and allow others to play them at no cost or commercial release. It is basically creating games within a game. It is genius.
If you have heard of Minecraft, Roblox is something similar. It obviously is not as popular, otherwise you would probably know more of what it is. I think the quality and art style isn't as good or appealing but that is just me.
The great thing about its open nature is that your child can find so many amazing things to create and explore in the game. It has endless possibilities.
People have created things similar to a Hunger Games style of game to survival in the wild. People have even created simulations of working at an ice cream shop or other normal life activities that seem amazing to little kids.
The game is almost like a virtual playground where so much imagination is present. It is all about what you can imagine up in your head. Think about how your kid plays and interacts with the other kids on the playground. This is how Roblox works. It's about imagination and teamwork.
There is so much to do and the community of players is huge. The creators are constantly making sure that it is enjoyable and safe for others to use.
Roblox is User-created
So because of the fact that Roblox content is created by users, it is difficult to place what the age rating is. Because it isn't a game set with a story or ideas that don't change no matter how much you play, it is harder to set a commercial rating system on it.
Europe has stated that it falls under the PEGI 7 rating and similarly in the US it is E 10+.
Now, you can't control what people say on there. That is a problem yes. The Roblox creators are always filtering inappropriate images and profanities. But games that involve horror, murder, and/or blood are still available.
Some games do involve killing others or zombies. Some game, the purpose is to beat the heck out of another until they die and blood splatters. So as a parent, use discretion and filter what you kid plays.
Another way this can help is if you make specifics in the Account Restrictions setting. You can limit what kind of games can be play along with other things.
Are There Parental Controls in Roblox?
Yes, there are parental controls in this game. Fortunately, the creators of this game want parents to have easy access to control over what their kid plays. I don't blame them. I wouldn't want to get in trouble with parents either.
Here is a link to the parents guide on the Roblox website.
When creating an account for your child, it is important that you put a correct date of birth for your child's account. I know there are parents out there that are trying to hide their child's birth date from the internet. My parents were like that.
Save yourself the trouble. Don't do that.
The reason why it important is because the birth date you set will set the appropriate safe chat ability for your child. Meaning if they are young enough, it won't really allow them to chat with many people, especially if they are older.
The younger your child is, the higher the filtering for the chat system.
As a parent making the account, you will get a separate log in separate from your child and it will ask you for the birthday information. If you make it some random date, you'll be kicking yourself for thinking you were trying to be sneaky with the internet.
How to Restrict Content
Since your child is young, around 7-years-old, you will want to limit games to the ones curated by Roblox staff. Here is how you do it after logging into the Roblox website:
Click the gear looking icon in the top right of the page
From there, choose the settings option
Then click on Security
Turn the Account Restrictions slider to "ON"
If you want to restrict online interactions:
Once again click the gear icon in the top right corner of the page
Go to settings
Select the Privacy tab
Contact settings will pop up
Set your preferences
NOTE: You cannot disable Friend Requests in Roblox, so keep on eye the friend list and Friend Request page.
What if you are on Xbox?
Start up the Roblox game
Choose the Account Settings page
Identify the Linked Account
Apply restrictions via roblox.com for your Xbox account
Select on/off for Cross-Platform Gameplay
False Warnings
There have been reports of nudity and stranger danger online with Roblox. The reports have been said to originate from the Kent Police department near London, UK. I am here to tell that these reports are false.
The report originated from the headteacher of the Bredhurst Church of England Primary School. It came out later apologizing for misleading parents.
I think that things like Roblox or Minecraft are are great place for kids to intereact and be social. Instead of believing that nonsense, this is a time for conversation on what is appropriate online behavior and how we should teach our kids to be smart.
The best way to make sure risks are lowered is to have gaming spaces out in the open in shared family spaces.
Games Similar to Roblox
These games are similar in nature without as many online strangers that you could consider for your child:
Disney Infinity (E 10+)
Lego Worlds (E 10+)
Minecraft (E 10+)
Little Big Planet 1,2,3 (E)
These other games offer similar gameplay and fun creative notions:
Unbox: Newbies Adventure (E)
Stardew Valley (E 10+)
Portal Knights (E 10+)
Dragon Quest Builders (E 10+)
Related Questions
What is the age restriction for Roblox? There is no age restriction but there are things you can do to restrict information. Yon can set age visibility, like 13+ or <13 so it's not completely obvious. There are also account restriction like if your kids are allowed to chat with others or if they can chat with friends. You can set those kinds of restrictions. There is also a separate parent account that you can use to watch the activity of your child and who they interact with.
Is Roblox kid friendly? Yes, Roblox is safe for kids. Roblox is a widely popular game for kids to play online with other kids. The Roblox team works hard to keep the place child-friendly. As a parent, you can set restrictions for your children, like who they can talk to or if they can even chat with anybody at all. You can also limit which games they can play. You can set it so your children can only play games curated by the Roblox staff.
Is Roblox better than Minecraft? This question is subjective so it really depends on what you enjoy. Minecraft is widely more popular but Roblox has more users. Crazy how that works. Roblox has more options for a wide variety of things to do but Minecraft is more focused on a few things like mining and creating structures or mechanisms. It really depends on what your child enjoys. Minecraft is a paid game whereas Roblox is not. Roblox does try to get you to buy stuff, though. Overall, you make your choice for what you are willing to let your kid play.