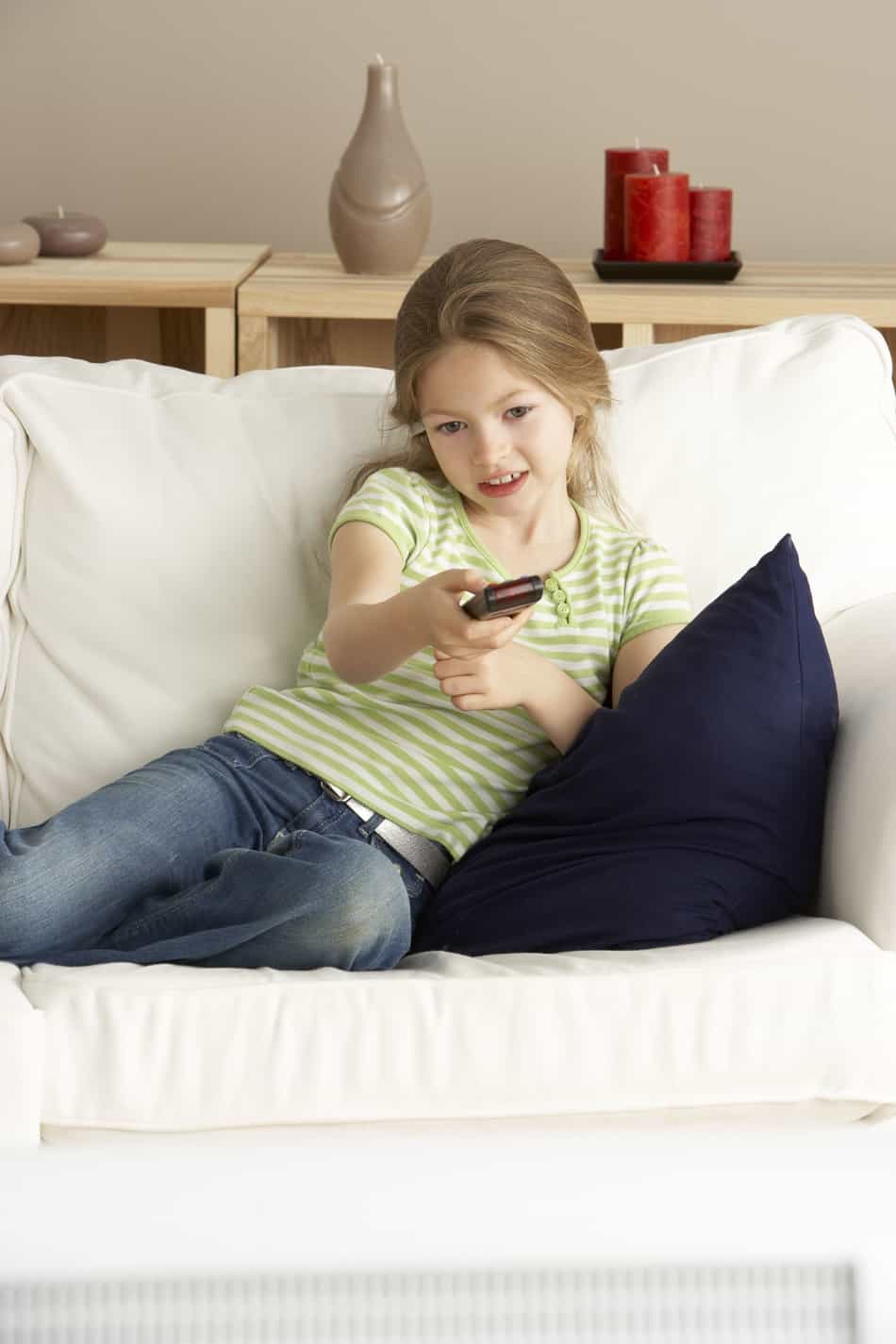 Television shows have become a large part of our society, no matter how much Generation X tries to resist that fact. So when it comes to figuring out what is appropriate to show your seven year old kid, you have a lot to consider.
What are five fun TV shows that seven year olds would enjoy? The following TV shows combine fun story lines and content with appropriate content:
Phineas and Ferb
Scooby-Doo, Where are You?
Arthur
Justice League
Fairly Odd Parents
I'm going to go into each show in depth and identify what makes them a good show for seven year olds. I will also talk about rating systems and streaming services.
TV Rating System and Standards
In order for movies or shows to be legally aired and profited from, companies must adhere to certain standards. All shows have to be rated. This allows audience members to know if what they or their children is appropriate for their tastes.
The Federal Communications Commission (FCC) released the following standards in 1997. This was after a proposal from the United States Congress in the preceding year. So it's clear just how important a rating system was to the American people. The ratings for televistion shows are as follows:
TV-Y: shows appropriate for all ages, but mostly geared towards very young children, typically ages two through six.
TV-Y7: shows not appropriate for children under the age of seven. These shows are geared towards children who have the mental capacity to distinguish between reality and the make-believe. SomeTV-Y7 shows will have the label FV, meaning they contain fantasy violence and may be more intense than other TV-Y7 shows.
TV-G: shows appropriate for all ages, but containing content, plots, dialogue, or action that may be either overwhelming or boring for children under 10. Parents should be safe to leave their children unattended when watching these shows, however.
TV-PG: shows that contain content that may be inappropriate for young children. Parents should assess and screen the show before showing it to their children. May contain some inappropriate language or very little violence.
TV-14: shows inappropriate for children under the age of 14. The content could include crude language/humor, drug/alcohol abuse, sexual references, and (sometimes graphic) violence, as well as darker overall themes.
TV-MA: shows not meant for children under the age of 17. Content could include dark humor, intense/inappropriate/dark themes, profanity, or strong sexual themes.
The rating systems I will be focusing on in this article are the first three, since we are just concerned with seven year old children. Of course, the decision is always up to the parent. Sometimes there are shows that are rated TV-G that you might not deem appropriate for your child. I know that I wasn't allowed to watch quite a few PG-13 movies even when I was older because my parents knew that they were not good movies.
Phineas and Ferb
Phineas and Ferb is rated TV-G, so it is appropriate for all ages. True to its rating, it contains more complex plots. For younger children, who may not be mentally developed enough to understand it, the show may be boring, and for older children, it may seem too simplistic. However, for seven year old children, Phineas and Ferb looks to be in just the right place.
The introduction of a villain (Doofenshmirtz) creates the conflict that is so often missing in ratings below TV-G. It introduces children to the classic conflict between good and evil. They are now old enough to understand this conflict.
Besides a villain, Phineas and Ferb also features multiple subplots. Candice is always trying to prove to her mom that Phineas and Ferb and "up to something" and the boys' pet, Perry the Platypus, as actually a secret agent who is trying to stop Doofenshmirtz. These subplots make children think harder to understand the show, and the result is a more interesting show.
In addition to subplots to keep track of, there are also running jokes that kids can pick out, which keeps them more engaged. The boys always ask "Where's Perry," their invention always disappears before their mom gets home (usually due to a Doofenshmirtz invention, and Ferb only has one line a show.
There is no violence or inappropriate language, so parents should be able to feel comfortable leaving their children alone to watch the show. The additional humor keeps the show interesting as well.
Scooby Doo, Where are You?
Scooby-Doo, Where are You? is rated TV-G. Once again, it is appropriate for all ages, and kids seven years old should find it interesting and enjoyable.
Each new episode has a new villain, and that villain is always unmasked at the end of the episode. Because the nature of each villain is supernatural, the show may be a little more scary to children than, for example, Phineas and Ferb. Scooby-Doo is a mystery show, so it prompts kids to think deeper about it and try to discover the culprit for themselves.
The presence of Shaggy and Scooby provide a comic relief that could counter act the presence of the supernatural villains. This show provides a multitude of characters that a diverse group of seven year olds can relate with. This show allows kids to start applying things that they see, hear, and learn to themselves.
Each character has their own catch phrase.
Fred- "Let's split up gang!"
Daphne- "Jeepers!"
Velma- "Jinkies!"
Shaggy- "Zoinks!"
Scooby-Doo- "Ruh-Roh!"
Kids can have fun watching out for these catch phrases and saying them along with their favorite characters.
There is no violence, crude humor, or excessively dark themes that would prevent parents from feeling safe showing this to their kids. If you are against things like the supernatural, witch craft, skipping school, or think that mysteries may be too intense for your child, you might want to avoid this one.
Arthur
Arthur is rated TV-Y, so it is appropriate for all children. It may be a little boring for seven year olds, but I think that it does a very good job at balancing mild content with a comprehensive and engaging story line.
The show follows Arthur and his band of friends at school as they learn how to grow up. The show focuses on the themes of friendship, how to have clean fun, how to settle arguments, including your siblings, and being brave. All of these are excellent lessons for your seven year old to begin to learn.
Under the innocent plot, Arthur actually explores some pretty heavy themes. Issues that families face such as cancer, asthma, and autism are all addressed in a way that kids can understand. It also explores the fact that everyone is different, and that our individual uniqueness should be embraced.
Arthur was actually based off of a series of books titled the Arthur Adventure book series. Watching this show could lead to an interest in reading for your child. It also provides an avenue for your child to pursue their interests.
Justice League (2001)
Justice League actually rates as a TV-PG show. However, I believe that this is a perfectly fine show to present to children who are seven years old. Of course, this is all up to the parent and the development of the individual child.
Justice League is the first show of the list to have a comprehensive story line from episode to episode. There is an overarching story. There are also characters that get introduced throughout the show that children will have to remember. This helps with children learning to connect events and follow plots.
The subject matter is a little more intense than the previous shows on the list. Each episode features villains and events that could destroy the world. People are shown in to be in danger, and the characters will have arguments. There are on-screen relationships as well.
Despite the deeper subject matter, there are some very good lessons taught in this show. Doing the right thing, helping people out, selflessness, importance of a family (whether related by blood or not), and patriotism are all central themes in this show.
Justice League is also a very engaging and entertaining show for kids to watch. There's definitely a small change they will be bored while watching it. There is no crude language or jokes. The only thing to watch out for is the cartoon violence and intense plots (think about the Joker). It's up to you to decide if your child is ready for this show.
Fairly Odd Parents
Fairly Odd Parents is rated TV-Y7, which fits it perfectly into what we are trying to find for your seven year old child. It is a fun and humorous show that will keep kids laughing and interested.
Timmy Turner, the main character, is bullied by his babysitter, so he is granted to fairy godparents (Wanda and Cosmo) who in turn grant his every wish. As the series progresses, more villains are introduced. Like Justice League, there is a story line that progresses over multiple episodes that children will have to keep track of.
This show deals with bullying, parent neglect, family love, and how to keep a positive attitude and solve your problems. Your child can learn important lessons in an environment where they feel comfortable and safe.
Streaming Services
Boomerang is a free website that you can stream old shows off of, like Scooby-Doo. It doesn't have all of the shows listed on it.
Netflix requires a paid subscription, but they upload new content quite often and have a variety of options.
Amazon Prime also requires a paid subscription. They have shows included with that subscription as well as shows you can purchase to add to your own personal library. That is one thing that Netflix does not provide.
Hulu includes recorded shows as well as live channels that you can watch, such as PBS and Cartoon Network.
Related Questions
How much TV should my 7 year old watch? Your child can watch many hours of TV a day without any physical health problems. However, if they watch content that is too advanced for them, it can lead to desensitization and even paranoia. I would suggest that if you are allowing your child to watch TV, you should watch it with them so you can monitor the content and the time spent.