*This post may contain affiliate links. Please see my disclosure to learn more.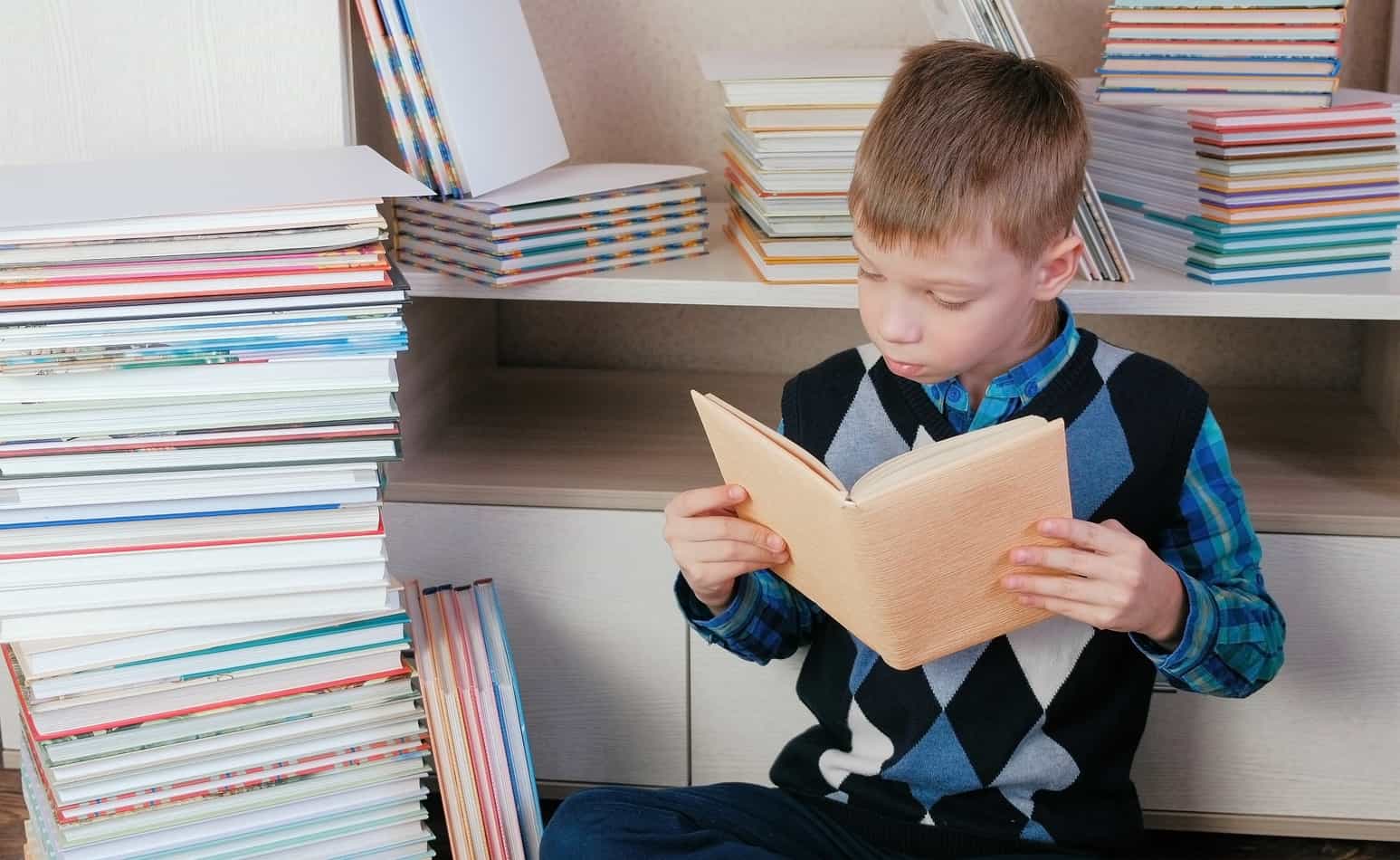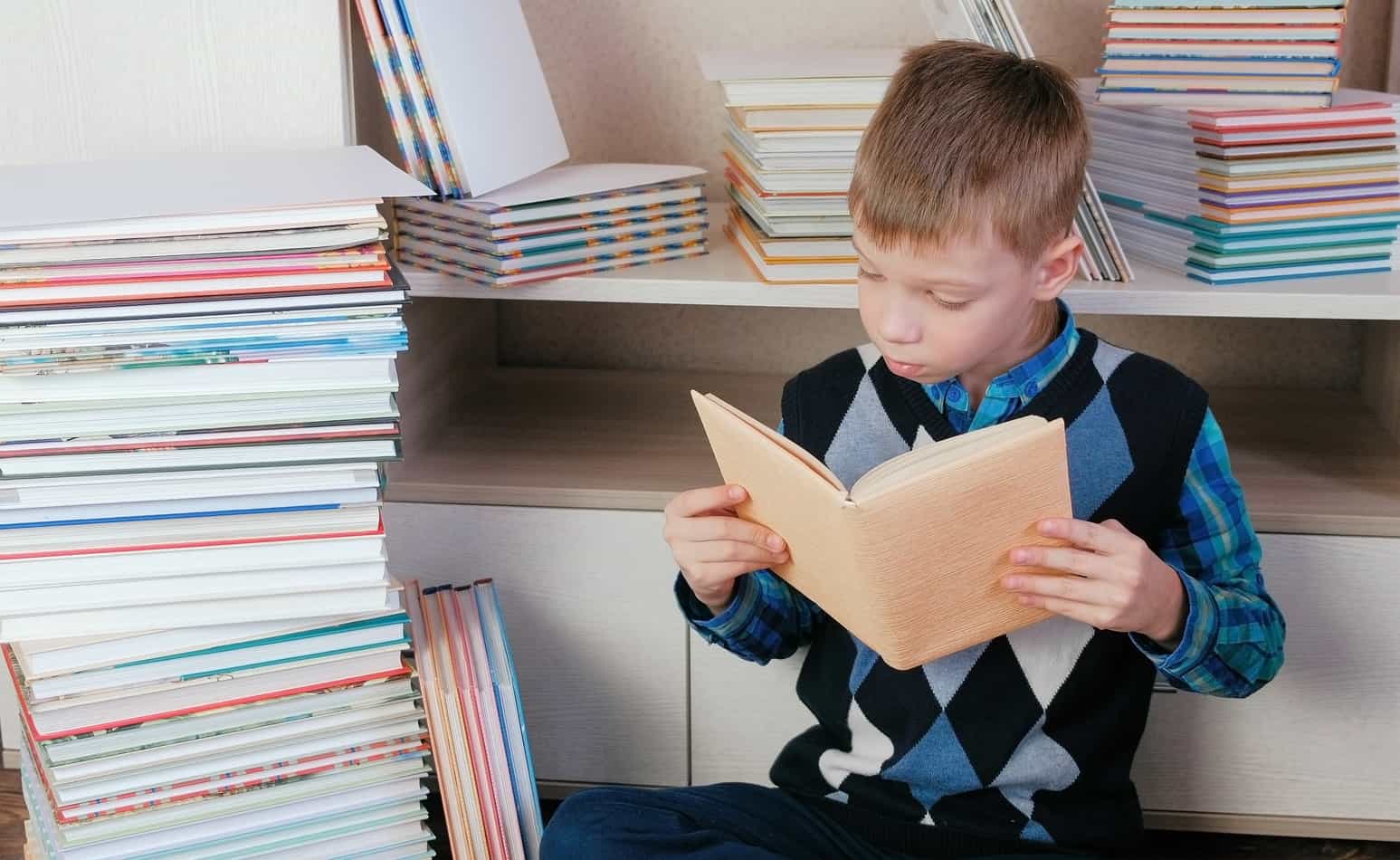 Nothing gets better than reading books with your 7-year-old kids, but it's hard to know if the books you are reading will be well-received. I decided to do a little bit of research to find some of the best-loved books of 7-year-old kids.
So, what are some of the best-loved books of 7-year-old kids? Well, a few of the Best loved books are:
Junie B. Jones Collection
Charlott's Web

Alice's Adventures in Wonderland
Roald Dahl Collection
The Famous Five Series
There are so many great books out there and there are a ton that are perfect for 7-year-old kiddos. While doing research I learned about some crazy awesome books that I had never heard of before and found some great classics that I had forgot about. So, if you have a little reader on your hands or you love reading with your 7-year-old I have compiled a list of some of the greatest 7-year-old books.
Books that 7-Year-Old Kiddos Will LOVE
Being a huge fan of reading myself, and hoping that my children will follow suit, I loved doing this research on the books that are best-loved for 7-year-old kids. I found so many amazing books that ranged from difficult for more experienced readers, to some more basic for kids who are just learning the love of reading, to some amazing must-read classics.
With all of the great books out there for kids I wanted to write about all of them, but I narrowed down the list to 15 perfect books/book series for 7-year-old kids.
Roald Dahl Collection by Roald Dahl
Junie B. Jones Collection by Barbara Park

Charlotte's Web by E. B. White

Alice's Adventures in Wonderland by Lewis Carroll

The Adventures of the Baily School Kids by Debbie Dadey and Marcia Jones

The Famous Five Series by Enid Blyton
Tuesdays at the Castle by Jessica Day George
Where the Sidewalk Ends by Shel Silverstein
Beezus and Ramona by Beverly Cleary
The Chronicles of Narnia by C. S. Lewis
Toys Go Out by Emily Jenkins
Stig of the Dump by Clive King
The Magic Tree House Series by Mary Pope Osborne
The Storm (The Lighthouse Family) by Cynthia Rylant
The Tale of Despereaux by Kate DiCamillo
These beloved books range from old classics to thrilling new books with some great middle men mixed in. These books can inspire 7-year-olds, modivate them, grow their imaginations, and teach them life lessons.

So, let's begin an adventure of our own together and learn about these amazing best-loved books and why they can be perfect for your 7-year-old child.
Roald Dahl Collection
I love Roald Dahl and I love his books. I can remember reading his books growing up and falling in love with the imagination they sparked in me, and the lessons that I learned about kindness and being positive.
Roald Dahl has some fantastic books in his collection but I am going to talk about my two favorite The BFG and The Twits. Both of these books are incredible and for a 7-year-old they are a perfect read. Easy to understand and yet so inspirational, these books are great!
The BFG
The BFG is one of Roald Dahl's most popular books and was actually adapted into a movie in 2016. This fantastic story follows a little girl named Sophie and the lovable Big Friendly Giant. During this book, orphan Sophie is swept away on a mystical journey where she finds not only how to love, but also how to fight for those you love.
Reading this book gives young 7-year-old readers the opportunity to learn with Sophie and to find within themselves courage, imagination, and devotion. I know that reading this book as a child helped me incredibly and pushed me to continue reading books.
The Twits
Another one of Roald Dahl's classics is the book The Twits. This book follows an elderly married couple who continue to pull pranks on one another and have rather foul attitudes.
Throughout the story, there are funny moments, sad moments, and an overall theme to be kind to others and that happiness comes from one's good deeds, not bad ones.
These books are incredible and exciting and kids love them! If you are looking for a great and easy way to find them for your kids or your home library click this link and enjoy the world of Roald Dahl.
Roald Dahl is a fantastic writer of children books and a must read for 7-year-old readers.
Junie B. Jones Collection
These great books are quite different from Roald Dahl's collection as these books follow the quite ordinary life of Junie B. Jones. A classic for all children and especially 7-year-olds Junie B. Jones helps kids learn good morals while strengthening their reading skills.
These books are great for laughs and perfect for reading alone or out loud as a family. These beginner novels lend themselves perfectly to 7-year-olds and are a fun gift for any child.
The Junie B. Jones books are hilarious and fun, and kids love them! If you are looking for a great and easy way to find them for your kids or your home library click this link and enjoy!
Charlotte's Web
This classic is one that has touched the hearts of many since its publishing date in 1952, and has continued to live on throughout the generations through movie adaptations and others love for the book.
This lovely story follow the adventures of Wilbur, Charlotte, Templeton, and other. Each of these characters show some of the different aspects of life. Wilbur shows us innocence and the adventure of gaining knowledge, Charlotte shows wisdom and knowledge, Templeton, on the other hand, shows selfishness and greed.
Through these different characters we are able to come to know more about the world and about mankind. This book is the perfect book to read out loud as a family and can make a great private read for advanced 7-year-olds who love to read.
This classic is beautiful and families love it. If you are looking for a great and easy way to find it for your kids or your home library click this link and enjoy the fun it brings into your home!
Alice's Adventures in Wonderland
Alice in Wonderland is a classic Disney movie that is loved by children of all ages, but it started its life as a book. This classic children's novel is one that can teach and entertain all at once.
Alice's Adventures in wonderland is a perfect book to be read out loud with the family and can entertain those of all ages. Learning lessons through unique characters that may be a little mad or a little late leads Alice through wonderland and back home safely.
"you see, so many out-of-the-way things had happened lately, that Alice had begun to think that very few things indeed were really impossible."
― Lewis Carroll, Alice's Adventures in Wonderland
This book has been loved for ages and can become a beloved family favorite in your household as well.
The Adventures of the Baily School Kids

This fun book series adds a fun twist into classic stories with books like, "Dacula Can't Drink Pink Lemonade" "Leperchauns' Don't Play Basket Ball" and "Witches Don't do Backflips". These creative beginner novels help kids dive into reading and have been known to spark an interest in kids who previously didn't like to read.
The fact that this series is made up of beginner novels makes them the perfect books for 7-year-old kids. 7-year-olds who are more experienced can read these books and find entertaining stories and happy endings, while less experienced readers can use these exciting tail to develop their reading skills.
These books are great, and kids love them! If you are looking for a fun and easy way to find them for your kids or your home library click this link and enjoy these hilarious tales!
The Famous Five Series
The Famous Five book series is one that I had never heard of before but on further investigation seems like a great book series for 7-year-olds to read. They are action packed, well-loved, and a classic that your kids can enjoy for years to come.
This book series has 21 full books and is incredible. They follow four friends and their dog as they go on andventures during their breaks form school. Thy solve mysteries together, go on exciting escapades, and grow as they spend this time together.
This is a book series that I am excited to read to my children one day and one that I hope you and your family can enjoy as well! Spending time with Juila, Dick, Anne, and Gerogina is a fantastic way for a 7-year-old to learn and grow. And Timmy their dog is always along for the adventures with them.
These books are seriously a must have for any home library. If you are interested in getting these books for your family click this link.
Tuesdays at the Castle
Tuesdays at the Castle is a great new book series that is perfect for all 7-year-old kids. These books are easy reads and ones that 7-year-olds can enjoy by themselves and can be read out loud as well.
With a castle that magically changes its rooms, hallways, staircases, etc. every Tuesday what is a young princess to do? Well in this book Princess Celie watches and marks down all the changes every week and keeps great diagrams. So, when the castle is under attack and her family goes missing it is up to Princess Celie to save the day.
These are great adventure books for 7-year-olds and all kids in general. Adding in a side of magic with some action packed adventure, and with the overall theme of the importance of family these books are much needed reads for 7-year-old kids.
Where the Sidewalk Ends
Where the Sidewalk Ends by Shel Silverstein is without a doubt one of my all time favorite books. I still have my childhood copy of this book that is perfectly warn and fills my soul with joy.
This book is a collection of Shel Siverstein poems that can make you laugh at any moment and can just fill you with joy. Where the Sidewalk Ends is perfect for 7-year-olds.
Because of it is easy to read this book is perfect for families, kids, (and if your me) it's perfect for adults. There are a few other collections of Shel Sliverstein's poems that also make great reads for 7-year-olds and families.
Beezus and Ramona
Beezus and Ramona is a great childrens' book that quickly became a hit and a book series. This realistic fiction book is perfect for 7-year-olds and is perfect for siblings.
The storyline of Beezus and Ramona follows the older sister Beatrice whose nickname is Beezus. Throughout the story, Beezus struggles to get along with her younger sister Ramona whom Beezus finds incredible irritating.
Ramona is a spunky little girl with a wild imagination. She loves to take her imaginary lizard for walks while pretending to be the easter bunny. Beezus finds it hard to relate to her little sister as she colors in library books, ruins birthday parties, and even invites friends over without permission.
The book focuses on Beezus's guilt for not spending more time with her sister and for not have a close relationship like their mom and their Aunt Beatrice. After learning that these two close sisters weren't always so close Beezus comes to understand that she can always love her sister but that doesn't mean she will children's like her.
This fantastic tale of two sisters is an inspiring book and one that is perfect for being read aloud with siblings. This book also has great value and worth for all kids even if they don't have annoying siblings.
Truly a great tale that will make your 7-year-old laugh and think this book, and subsequently book series, is perfect for all those 7-year-olds out there and will easily become a family classic.
The Chronicles of Narnia
C. S. Lewis is an amazing author and one that uses his texts to teach important lessons about morals, love, good, and God. The Chronicles of Narnia are a great book series for children to read and starting at the age of 7 is the perfect time.
Unlike other series where it is best to start with book one, it is actually better to start with book two in the Chronicles of Narnia for beginning readers. The second book The Chronicles of Narnia: The Lion, the Witch and the Wardrobe is a perfect read for experienced 7-year-olds and is fantasticlly written.
This book follows the children of the Pevensie family as they are sent to the countryside during World War Two. A stay that seems horrendous soon turns into an adventurous life-changing experience that teaches these four siblings about the importance of love, family, and standing up for what is right.
This epic tale testifies of good over evil and teaches all of us that we are special and that if we look outside ourselves we can bless the lives of others. Learning that there we all have self-worth and that repentance is real makes this book an all-time classic and a 7-year-old must read.
Toys Go Out
Love the Toy Stories movies? Well, Toys Go Out has a little taste of Toy story as it follows the storyline of three adorable toys. This book is great for 7-year-old readers as it mixes fantasy with a little bit of reality.
Stingray (a stuffed stingray), Plastic (a mystery plastic toy), and Lumphy (a stuffed buffalo) are three toys that never give up on each other as the face the perils of being toys.
Escaping from the terrors of the washing machines, dogs, and explorations of the basement these three toys always stick together. They belong to a little girl and throughout the story, kids get to enjoy following their hilarious adventures.
So, if you have an adventurous 7-year-old (and let's be honest what 7-year-olds aren't adventurous) who loves their toys and loves to read this book will be perfect for you.
Stig of the Dump
Stig of the dump is a modern classic that was published in 1963. This British classic is sweet, dramatic, and the perfect tale for 7-year-olds.
The storyline of Stig of the dump follows a little boy named Barney and his adventures with the mysterious Stig. Being "banished" to the chalk downs of southern England to spend time with his grandparents Barney goes out exploring.
Barney trips and ends up falling through a makeshift structure where he is introduced to Stig, a caveman. Throughout the book, we learn with Barney how to communicate with Stig without using language, and we get to experience the friendship that is born as Barney strives to help Stig and Stig in turn helps Barney.
Going back in time to meet Stig's family and help them complete their stone structure before the sun rises, this adventure is one that every 7-year-old kid will want to go on.
The Magic Tree House Series
This is another 7-year-old must read series and one that truly touches my heart. My mother used to read these books to us growing up and I always had the fondest memories of them.
Jack and Annie are sent on adventures using the magic tree house and they take the reader with them. These books are so perfect for 7-year-olds because they start out at a beginners level and then gradually the books get longer and more experienced.
Kids can actually learn with these books because of it. Their reading skills can be developed and challenged as they read through this exciting series. Because they are so popular there are a lot of books in the series that are normally grouped into two sections.
The first section that is classified as the Morgan Le Fay books is compiled of books 1-28. Morgan Le Fay is the character that sends Jack and Annie on their adventures. In books 29-55 Jack and Annie's missions are assigned by the great wizard Merlin and are classified as the Merlin section.
There are so many entertaining tales that can lead kids on their own adventures, using their imaginations to learn, make new friends, and have fun.
The Storm (The Lighthouse Family)
The storm is a beautiful and heart-warming tale that is perfect for families to read together as well as being the perfect book to give to your 7-year-old. This tale teaches children (and all those who read it) of the value of families and the joy of not being alone.
The Storm (The Lighthouse Family) follows two characters, Pandora and Seabold, who are quite used to living alone. Pandora is a cat that lives in a lighthouse on the edge of the sea and her only companion is the water the tosses and turns outside her door.
Seabold is a dog that lives his life on a boat out at sea. He lives alone and becasue he has no family is left to the companionship that the ocean has to offer him.
One day a terrible storm leaves Seabold shipwrecked outside of Pandora's lighthouse and a beautiful friendship begins to grow. As Pandora and Seabold live together Pandora's little lighthouse no longer feels lonely and Pandora and Seabold begin to have adventures together.
Rescuing a family of mice together Pandora and Seabold learn what it is like to have a family and feel the joy that comes from them. This beautiful tale is a classic and one that needs to be in every home.
Being perfect for 7-year-old readers this is a warm and family friendly book that will bring a smile to any child and adults face as they read this exciting tale.
This book really is beautiful and a must have in any family collection. If you fall in love with this book like I did and want to add it to your home library click this link and enjoy!
The Tale of Despereaux
The Tale of Despereaux is one of my favorite and is a book that should be kept for advanced 7-year-old readers or can be read out loud. I fell in love with this book as a young child and read it over and over again. It is a great tale about courage and love that is truly inspiring.
This little novel is about a mouse who dreams of being more and through his courage is able to acquire that dream. Resqueing princesses and self developement make this book lovable and exciting.
Children everywhere and anywhere can truly fall in love with this book. When it is read out loud with your 7-year-olds and family it can not only take the family into its exciting twists and turns but it can bring the family together as is teaches of love.
Books are Great and 7-Year-Olds Have Some of the Best Ones
As we can see there are so many great books that are perfect for 7-year-olds and that can help them grow in so many different ways. The best thing about these books is that they can be fun for anyone to read.
If you are the type of parent who likes to read books before your child reads them, all of these books should be easy and fun reads for you. If you love to read with your children all of the books on this list are great to read out loud and definitely can be used to make some fun memories as the family is gathered together.
Related Questions
Can 7-Year-Olds Read? The age range of 6-7 is when children typically are learning how to read and the write. During these years they also begin to hone in and develop these skills more fully.
What Age Should a Child Recognize Letters and Numbers? Children typically learn how to recognize letters and numbers between the ages of 3-4. Around age five children usually learn how to associate letters with words like knowing that the word train starts with the letter t.
What Grade are 7-Year-Olds In? Children who are 6-7 years of age are normally in the 1st grade of elementary school. Kids who are 7-8 are then normally in 2nd grade.