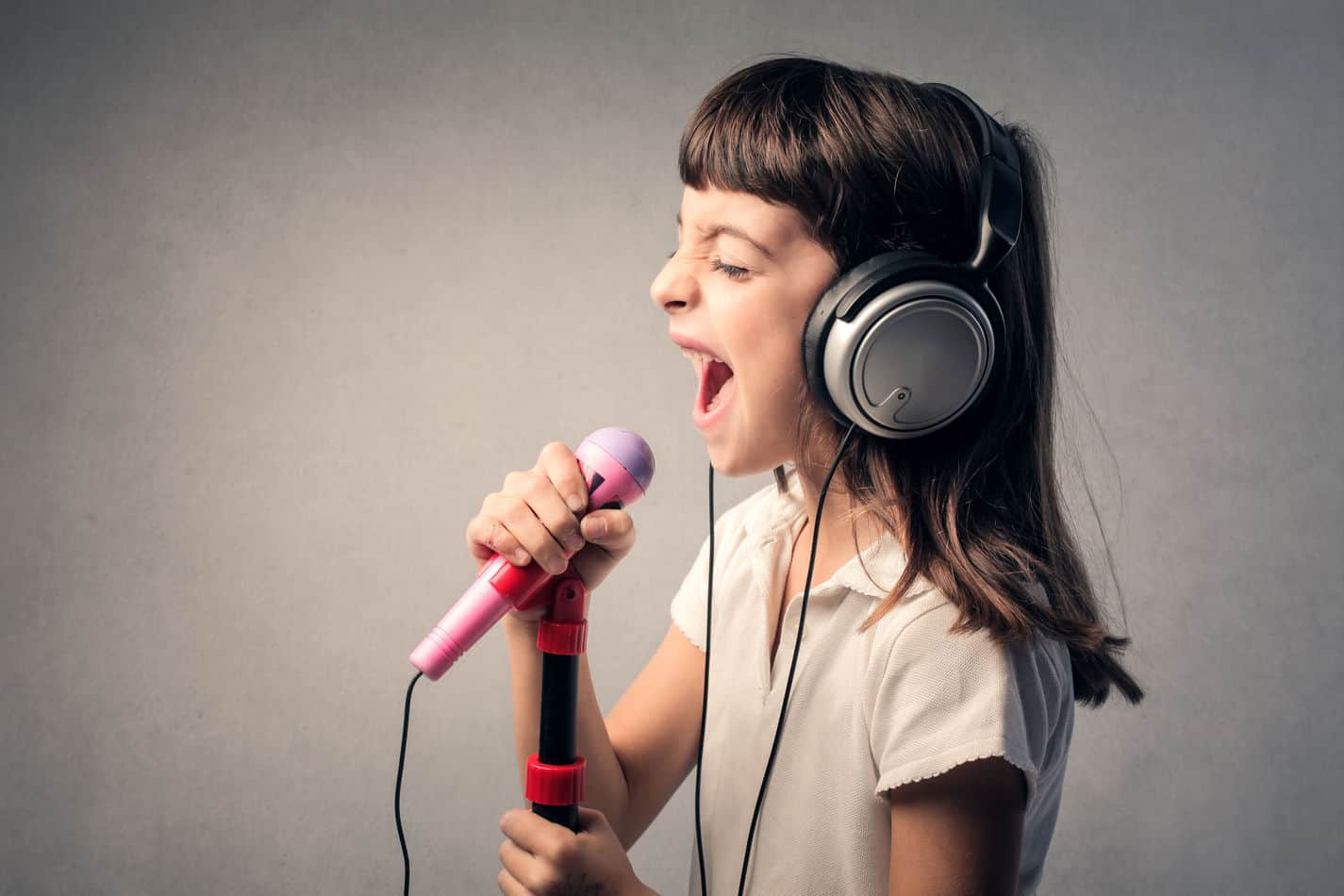 When you're 7-years-old, karaoke machines are the best way to exhibit your musical talents! Karaoke machines are fun and can keep a kid busy for hours!
What is the best karaoke machine for a 7-year-old kid? The best karaoke machine for your child will be different than someone else's. Three of the most highly rated karaoke machines on the market for 7-year-olds include Frozen Karaoke Machine, The Singing Machine Disco Light Karaoke System, and the Memorex MKS-SS2 SingStand 2 Home Karaoke System.
Different karaoke machines have different uses. They are universal for their singing compatibility and overall fun, but sometimes you may want something more specific to your child.
Kid-Friendly Karaoke Machines
When I first started on this journey of musical discovery, I didn't realize how many different types of karaoke machines there were out there! There is a karaoke machine for just about everybody!
They have so many machines that differ on their presentation, TV connectivity, multiple microphones, and portability!
When narrowing the searching radius to 7-year-olds, there are still a lot of great machines to pick from.
Here are some questions you need to ask yourself before starting your search.
Do I need the karaoke machine to be portable?
Do I want to connect to my TV so that my kids can see the lyrics?
Do I want it to connect to my tablet?
Do I want a simple microphone that they can sing into while following the game?
Is it just for one kid or the entire family?
Do we need multiple microphones so friends can join in on the fun?
There are many questions you can ask yourself in this situation that I haven't listed here. I hope that the rest of this post can answer even the questions and worries you didn't know you had!
According to my research, here are the best karaoke machines for 7-year-olds. I have chosen three that can appeal to different people depending on what they're looking for when it comes to their own family!
This fun, movie inspired machine is perfect for the Disney movie fanatic! If your kids wish to sing like Queen Elsa, Princess Anna, Kristoff, or even the fun trolls this is the machine for them!
It includes the soundtrack from the movie and can connect to the TV so that everyone can see the lyrics! It's also battery powered and portable so you can take the fun anywhere!
The Singing Machine Disco Light Karaoke System
This disco inspired karaoke machine has been rated highly on Amazon as well as on other sites! It is CD– and iPhone/iPod-compatible! It is highly recommended to buy the version of this machine that includes bluetooth to save money on expensive karaoke CD's.
It's up to you what you want your kids to have access to. The CDs have built-in lyrics that come up, but customers have found that Youtube is just as good for finding Bluetooth.
The issue you may run into when choosing the Youtube version is the need to put child protection on your devices to make sure they're not going anywhere you don't want them!
If you choose the CD version, then you won't have to worry because they'll only have the CD's that you approved for karaoke time.
This machine is also fun because it has disco lights built in! Nothing feels more like a party than singing, dancing, and a disco ball effect!
Memorex MKS-SS2 SingStand 2 Home Karaoke System
To mix up the vibe, this karaoke machine is also a popular choice! Unlike the short and fat karaoke machines with a connected microphone, the Memorex Sing Stand allows you to feel like a real performer!
This machine isn't recommended for exclusive kid use but is meant for all kinds of get-togethers. Sometimes you want a karaoke machine for your 7-year-old but you may find yourself wanting to use it too!
This machine is great fun for the whole family! Mom can use it for a girls night, or it can become a family Friday night tradition! Whatever you want to use this mic and stand for, it allows versatility in its uses at home.
There are a wide range of uses for a karaoke machine. Sometimes people are looking for a relatively cheap toy to occupy and entertain their children and their friends; while, others are hoping to make karaoke something the whole family can participate in.
What to Consider
When buying a karaoke machine for your 7-year-old, it is important to understand what they (and you) want! Some important aspects that differ from machine to machine involve number of players, Bluetooth compatibility, portability, look, and size.
Number of Performers
Some karaoke machines are literally one singular microphone and nothing else. That microphone is the entire machine. They will either change how your voice sounds or allow you to connect it to the TV so that you can see lyrics.
People like this option because it takes up little room and does everything they want it to.
The more popular option is purchasing a machine that allows you to have 2 or more players. This is great for 7-year-olds especially when they have their friends over! It can be a source of endless fun!
Bluetooth Compatibility
There are pros and cons to Bluetooth compatibility, but the pros seem to be outweighing all other factors. Bluetooth allows your child to connect the machine to a tablet, phone, or iPod.
This gives them access to infinitely more songs than a CD would. It is also a money saver in the long run because you won't have to worry about buying new CDs once your kids tire of the first.
Some people don't like this option because it allows your child too much access to the internet. A solution commonly employed in these situations is putting child protection on your devices so you can ensure they're only listening to the things you want them to!
Portability
This is a simple section because you either want this machine to stay in one place in your home or you want the option to take it with you on the road, vacation, or allow your child to bring it to their friend's house.
Size of the machine will be dependent on your preference on how portable the machine is.
It may seem a little overwhelming to choose the best machine for your kid, but it gets easier once you know for sure what you want out of it.
Pricing of Karaoke Machines
The price of your karaoke machine can range from $20 to $200 depending on what you're looking for. A small one with extra features can be relatively inexpensive online and in stores.
A better one with a few more features and portability will hover around the $50-$60 range. Lastly, a big machine with all the bells and whistles (Bluetooth, camera, multiple microphones, etc.) can end up costing you close to $200 depending on the brand.
Don't worry too much about the price, you will definitely be able to find a good machine within your price range!
Benefits of a Karaoke Machine
Karaoke machines are fun and good for entertainment, but there are other benefits that your child can receive from owning one.
Karaoke machines may allow your child an outlet if they are shy or nervous. Having a way to express themselves within the safe walls of the home can be beneficial for their social development and confidence.
Karaoke machines are also nice because they allow you to choose songs that your children love! They can sing along with Moana or Hercules, depending on their preferences. That's pretty special to a 7-year-old.
Talking educationally, karaoke can also be a great way to work on your child's reading skills without having to sit at a workbook all day!
It is important for us to engage and do things with our kids, and a karaoke machine can allow for guard-down fun and laughter! They can let their walls down around friends and further their social skills.
A lot of sites boast about the cognitive benefits that your child can receive from frequently using a karaoke machine, as compared to a silent video game, for example.
It can subconsciously help your child with forming complete sentences, work on pronunciation, and allowing them to practice forming sounds and words correctly.
Now, karaoke machines are not a medical miracle but can be a good way for your child to develop and challenge themselves in a fun and positive atmosphere.
Related Questions
Do all Karaoke machines use CDs? Not all karaoke machines use CDs for their music. A lot of companies are moving towards the Bluetooth connections because of all the smartphones that are popular now.
There are still CD options available especially for karaoke machines of kids that include lyrics and age-appropriate songs.
Do karaoke machines require a WIFI connection? There is no requirement to have your karaoke machine hooked to WIFI. A lot of machines are Bluetooth compatible, but you can also have the option of buying one that hooks up to the songs on your phone manually or that is CD-compatible.