*This post may contain affiliate links. Please see my disclosure to learn more.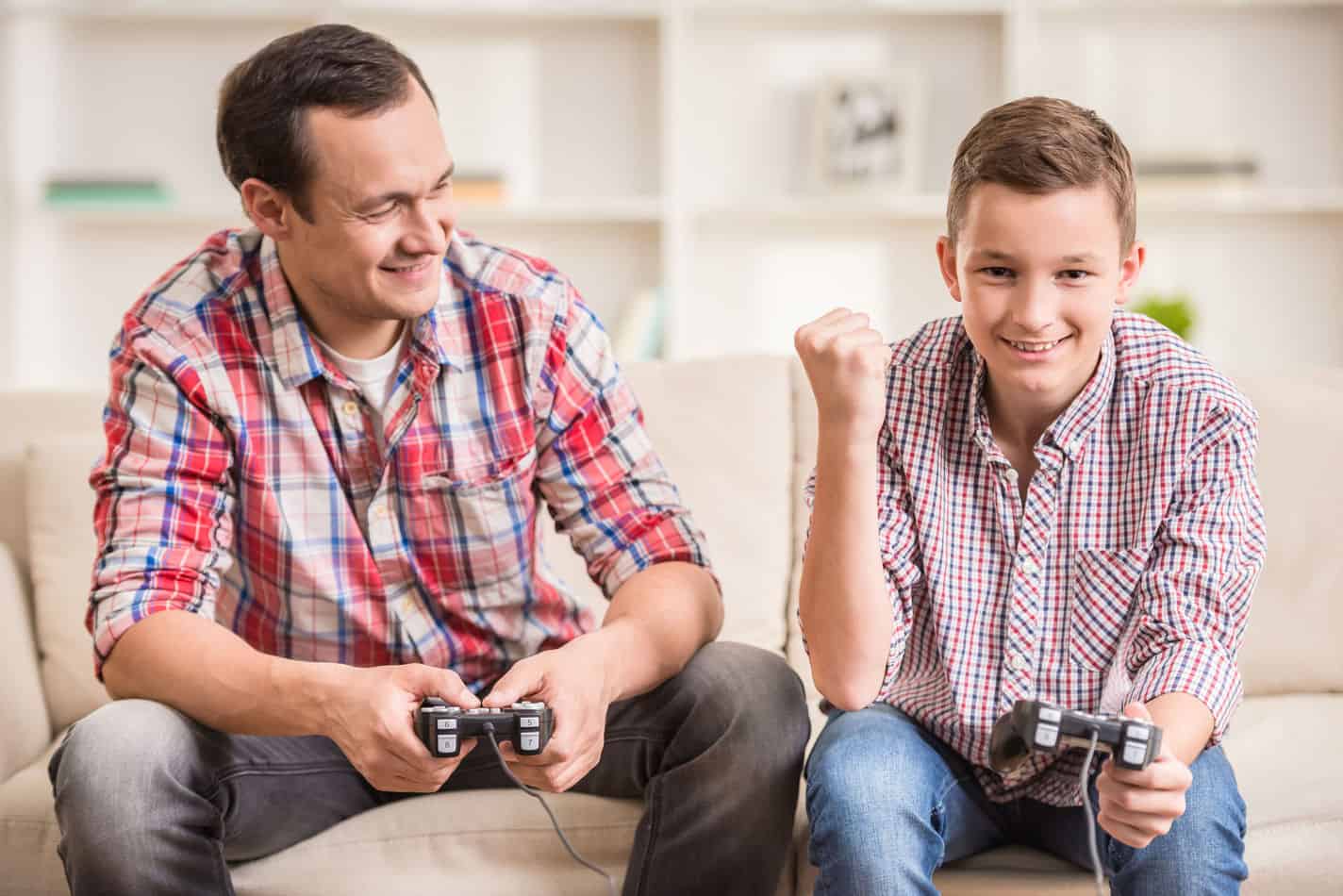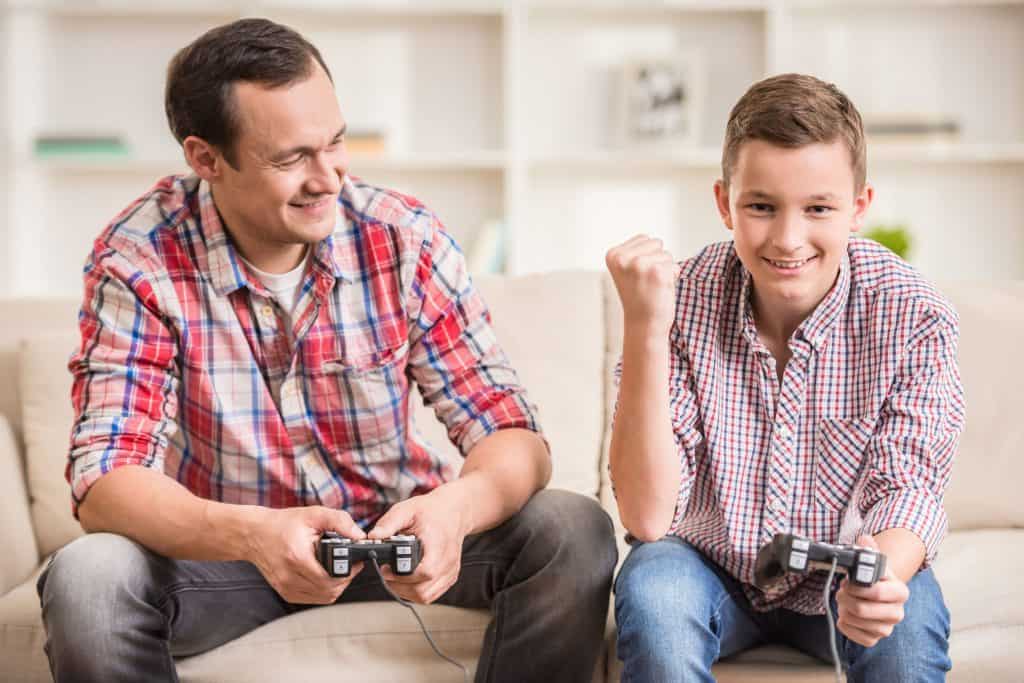 Maybe you've been thinking of buying a Nintendo Switch for your family, and you want to know what games you should buy that your 7-year-old might enjoy? The Nintendo Switch is an incredibly family friendly system that all ages can enjoy together.
So, I've put together an article about the best Switch Games for your 7-year-old and you.
So, what are the best Nintendo Switch games for 7-year-olds? The best games for 7-year-olds are generally rated "E" for everyone. E rated games are child-friendly and don't have any surprising or inappropriate content for young audiences.
Here are a few popular E rated games for the Nintendo Switch:
The Nintendo Switch is a family friendly system with multiplayer features that allow families to enjoy playing together. There are many titles available on the Nintendo Switch, and just because the titles I listed are the top rated games doesn't mean that your child will find them interesting or fun.
So, I decided to break down the different games on the Nintendo Switch into broader categories so you can look around for some that your 7-year-old might enjoy. 
All of these games are E rated and are great gifts for any 7 year old!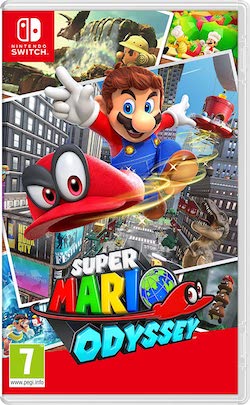 Adventure Games for the Switch
Mario Odyssey
In this game, Mario is on a quest to save Princess Peach, but his hat has come alive! With his hat, he can now change into an assortment of fun things that help him solve adventures and rescue the princess.
This game is only for single players but provides lots of fun levels and quests for your child to learn from.
Minecraft
Minecraft is a widely popular game that allows your 7-year-old to gather materials such as wood, coal, and stone to build tools and other survival materials.
Your child can learn to create houses and use their imagination to overcome challenges and gather materials. I would highly recommend this game because my own little brothers loved playing it when they were young.
It gave them a chance to build something and show the rest of our family their creative power.
Puzzle Solving Games for the Switch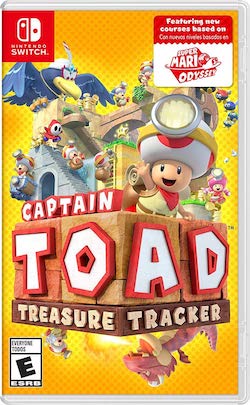 Captain Toad Treasure Tracker
Check current price on Amazon.
This fun little puzzle solving game lets you play as Captain Toad (a famous Mario character). You can play together with your 7-year-old as you navigate obstacles and collect items. If you want to learn more about this awesome game, click here!
Snipper Clips: Cut it Out Together!
Check current price on Amazon.
This fun shape game lets families work together to solve puzzles some adorable 2D figures as your characters. This game has many different puzzles that evolve as the game progresses.
I would highly recommend this game if you are looking for something clever and different to play with your 7-year-old. You can find the game here!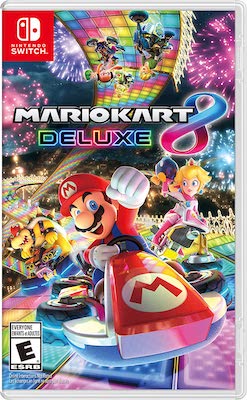 Family Games for the Switch
Mario Kart 8
Check current price on Amazon.
Mario Kart is a classic Nintendo staple and a fun game for families. With its multiplayer function and fast-paced racing action, your 7-year-old will love racing you to the finish line on brightly colored tracks filled with fun objects to use as you go. Go check out this awesome game on Amazon here!
Arms
Check current price on Amazon.
This brightly colored boxing-style game allowed you to fight as a boxing champion in a big sporting event. You can play against your family members on multiplayer mode.
Your 7-year-old will enjoy the high energy game and the chance to play with mom or dad. To see what all the action is about, click here!
1-2 Switch
Check current price on Amazon.
This game was designed for families looking for a good laugh as they play together. It is loaded with mini-games that focus on activities like milking a cow, old western quickdraws, sword fighting, and more.
This game is perfect for a 7-year-old with a lot of energy. You can check out the product here!
So, these are just a few of the many games you can buy for your 7-year-old that will be exciting and interactive for their age group.
Buying Games for Your Kids Based on the Rating System
The rating system was designed to help parents determine what games were appropriate for their children to purchase and play. A game's rating is given a letter based on what the Entertainment Software Rating Board feels that the game's content reflects.
Here are the rating letters and a brief summary of what they mean, so next time you are buying a game with your 7-year-old you will be able to determine with them if the game is appropriate for their age.
E (Everyone): This rating means that, as the name suggests, the game is appropriate for all ages. It also means that your children will not be surprised by any bad content or harsh language while playing the game.
E 10+ (Everyone 10 and up): This rating doesn't necessarily mean that the content of the game has turned sour, but it does mean that the gameplay or story might be a little more challenging for a child who is under 10-years-old.
T (Teen): This rating lets the buyer know that the title is only appropriate for audiences 13 and older. Teen games may contain more crude humor, violence, and suggestive content.
M (Mature): This rating suggests that these games are only appropriate for audiences 17 and older. Games with this rating often have more scenes of intense violence or gore, strong language, strong sexual themes, and partial nudity.
Now that you know how the rating system work, you can feel confident in picking out a game with your 7-year-old that you will both love to play together.
Video games can be a great way to spend time with your child, and several of the E rated games come with multiplayer functions that allow you to play alongside your son or daughter.
Related Questions
Should I let my 7-year-old play video games? Letting your 7-year-old play games is not a bad thing. In fact, a study done by Oxford University found that letting a child play for 30 minutes to an hour a day help a child feel more satisfied and learn social and cognitive skills.
However, too much play time can be destructive for a child and inhibit social skills. So, set strict guidelines.
Are video games addictive for kids? Like any activity, video games can become addictive for your 7-year-old if you don't set firm rules about how long they are allowed to play for.
The recommended play time is 1 hour per day. Any longer than 1 hour can be harmful to your child's social skills and may become addictive in the long run.
How long should I let my 7-year-old play video games for? A study done by Oxford University found that letting your child play video games for an hour a day is totally fine, but you should not let them exceed the hour limit because it can affect their social skills over time.