*This post may contain affiliate links. Please see my disclosure to learn more.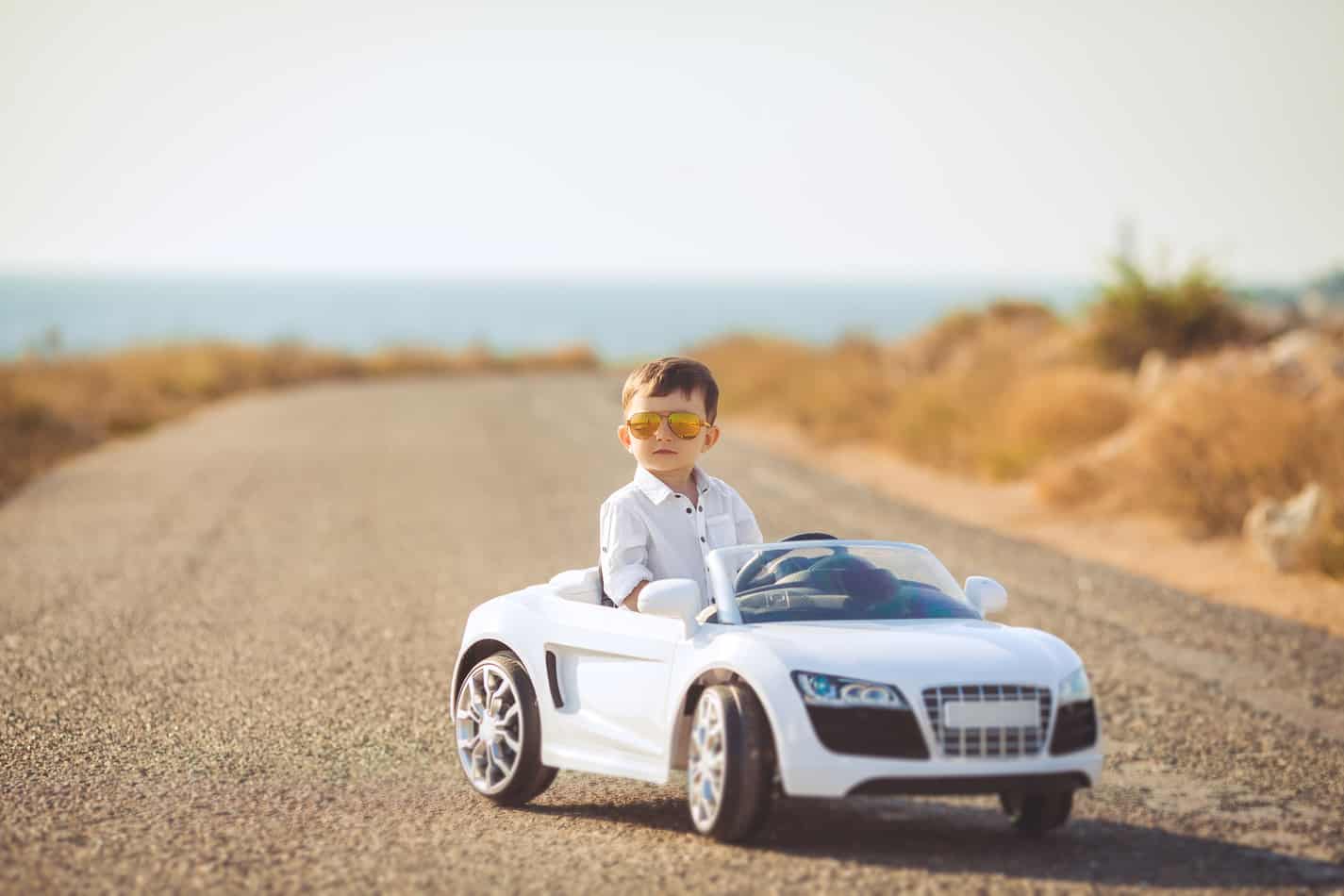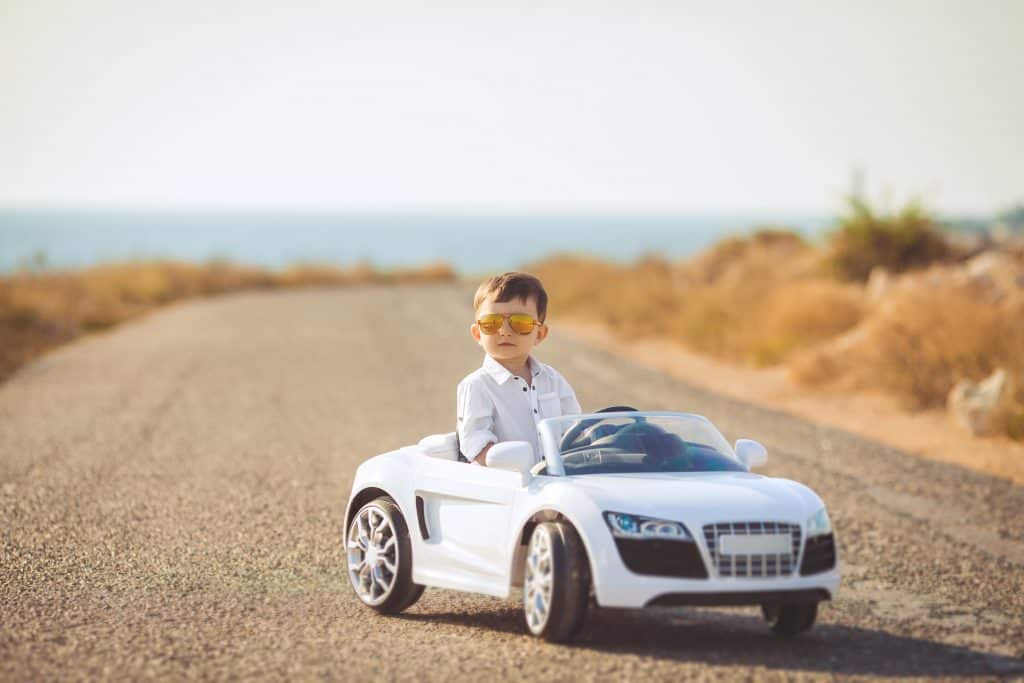 Ride-on cars were the coolest thing to have as a 7-year-old. I remember being jealous of friends because they had one but I did not. As a parent you are probably wondering what the best ride-on car for a 7-year-old?
What is the best ride-on car for a 7-year-old? The best one I could find was the Uenjoy Ride on Cars 12V Children's Electric Car. It costs less than most. It works well. People seem happy about it. It has a seatbelt and safety mechanisms. It also comes with a remote for the parent to control to keep the child near and safe from harm.
Best Ride-On Car
There are so many to choose from online. I did not realize that there was such a huge market for this kind of thing. I did some good research on all kinds. Honestly most of them were held in high regard.
I found one that was good, people liked it, and it cost less than most. It is the Uenjoy Ride on Cars 12V Children's Electric Car. It comes in black, pink, and white.
I think the coolest feature in most of the ride-on cars is the inclusion of the parent remote. This remote controls the car. I think this idea is really smart because if your child gets too far away, you can just reel them back in! You could even mess with your kids.
I really think as technology has advanced since I was a kid, this is arguably the best idea they could have implemented. I am not even a parent and having a remote control for parents makes me feel more comfortable. I thnik this should be the standard.
It's good for areas where you live close to a busier road or if you feel more comfortable having them closer to you. It is a nice safety feature.
It has seatbelt for safety, although I think your child will be safe at such a slow speed. It has a high and low setting for speed. It has a max speed of 4 mph. It has spring suspension as well. This is good for indoors and outdoors.
One thing that I thought was cool about this is a gear switch integrated into the car. It kind of simulates actually driving as best as it can. I can only imagine it is simplified for the kids though. It has nice LED lights on it to imitate real car lights.
This was not around when I was a kid but now these ride-on cars have actual AUX cords for playing music. That is so cool! I wish the ones in my day had that. These kids are too lucky.
It is made out of plastic so of course it will get banged up eventually like anything does. The battery is a 12V. It needs to charge (it comes with charger) for about 8 to 12 hours, so plug it in overnight. It runs for about 1 hour.
It costs $233.99. It is simple. It is not the most beautiful one out there but it works and it doesn't cost as much as others.
Best Luxury Ride-On Car
If you're into high-end luxury cars for your kid, I would get the 2019 Mercedes Benz CLA 12V Ride On Car for Kids. This baby hasn't even come out yet because it's 2018! Or at least at the time of this post, it isn't. We have about three weeks.
Honestly, this thing makes me laugh because of the way it is presented. It's main selling points are floor mats, and get this, a tray table for your kid to eat their food! How hilarious is that? It's so over the top and I love it. I wish I had a tray for eating off of in my car. This is why it's a luxury car. It's got the tray table and it has a cup holder in it.
It also comes with a Bluetooth Remote for the car. You can control it and where it goes if your kid goes too far. I think it would be way funny to mess with my own kids while they are driving and see if they freak out when I turn them a different way. I'd get a kick out of that.
It is safe. The seatbelt has a 5 point safety mechanism. The car can only reach a maximum of 5 mph, maybe. Your child should be safe in this regardless the speed. It is possible to tip a little if going at top speed, I would think.
It has a 12V motor. It comes with a charger as well. It has shocks and electric breaking system. This thing actually comes with a good amount of stuff. The trunk even opens up!
It has lights everywhere. It has them on the dashboard as well as tail lights. There is an indicator on the dashboard for the battery level. There are imitation LED headlights. One of the coolest factors is the blue glow of the underbody LED lights.
It also comes with an ability to play MP3 players. It has Micro SD card and USB flash drive support. It can connect to iPods, iPads, or even phones through an AUX cord. I'm telling you this is the luxury ride-on car. There is no other like it.
The battery charging time is 8 to 10 hours. So just charge it overnight. While in use the battery should run for about 2 hours before needing to be charged again. The assembly time is quite short at about 15 minutes. You will have to charge it of course.
The only bad thing I have to say about it is it that is it close to the floor so it is gonna get scratched and probably beat up especially if your kid goes off a curb or something. It costs a pretty penny too, which was obvious because of all the stuff it comes with. It's priced at $359.99 on Amazon.
Many people have praised it on Amazon. Some people say it doesn't work as well in grass. It dies quickly. The MP3 player is cheaply made. So obviously slapping Mercedes on it has bumped up the price. I feel it is obvious that the car should not go in the grass anyways so that is on them.
If you want all the bells and whistles for about the same quality that you could have gotten for about $150, be my guest. It is just really cool and that is about it.
Other Types of Ride-On Cars
There are other types out there like Jeeps or even John Deere ones. It really all depends on what you are looking for. There is a website called Hayneedle that has a lot of cars to choose from. Here is a link to their website.
There are many varieties. They have motorcycles. There ones you can lay down in or even mopeds. There are 4x4s as well. Just take a peek. They have all kinds.
Related Questions
How fast does a 12v ride on go? Ride-on cars with this kind of battery can go up to 4 mph. These are generally used for kids a little bit older around six or seven. For younger kids they use 6V batteries. You can even get ones that are 24V and they go up to 6 mph. It all depends on how fast you want your kid to be going. You can even get different sizes if you want to sup up your kid's ride a bit.
How long does a 6V ride on battery last? A 6V battery last about 30 to 45 minutes. They aren't extremely powerful batteries so that's why. A 12V can last around 2 hours. 24V will last around 2 to 4 hours. It really depends on the power usage while in the ride-on car. It will take about 8 to 10 hours to recharge so charge it overnight.
What is the fastest toy car? The world's fastest toy car was created by Nic Case. It took him six months to make and cost him over $4,000 to build. It was radio controlled. His goal was to reach 200 mph and he came short at 161.76 mph. That's an incredible feat. He is working towards getting it to 200 mph.