*This post may contain affiliate links. Please see my disclosure to learn more.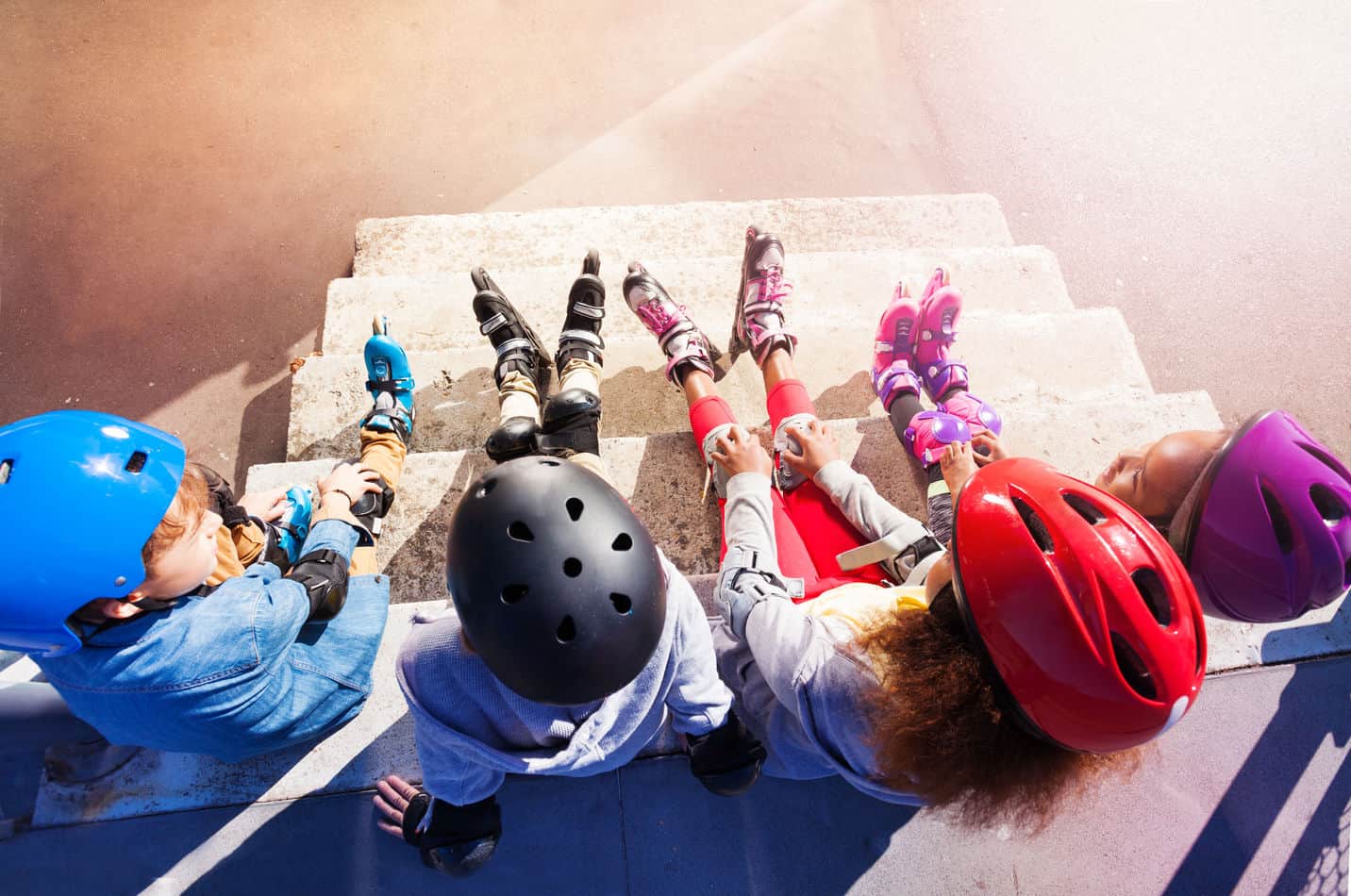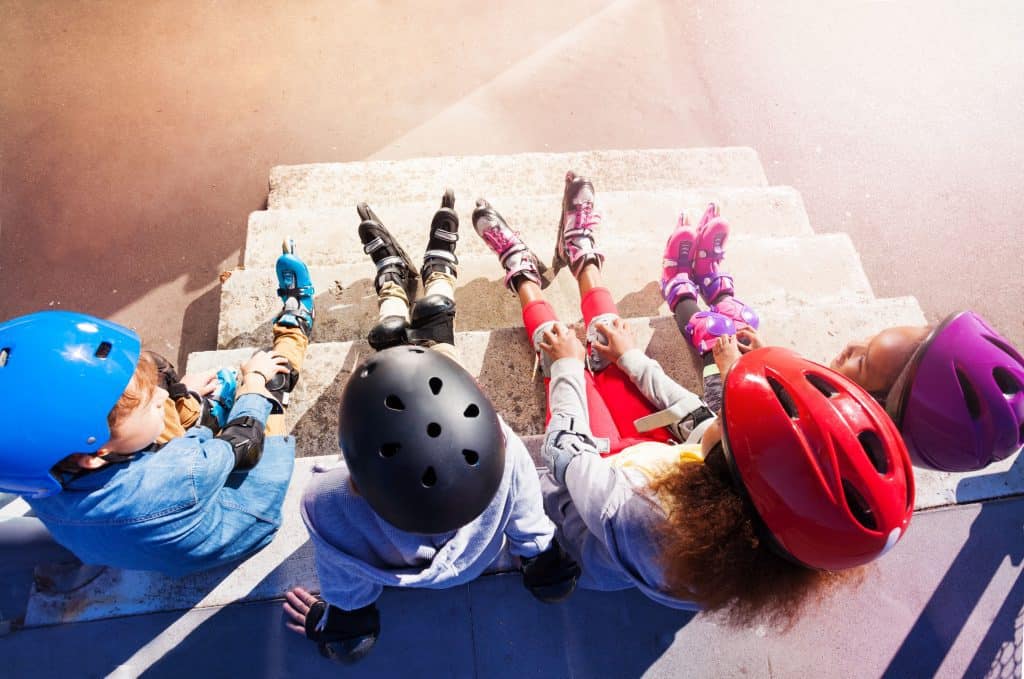 My nephew recently turned 7 years old. He is quite an adventurous kid and he wants to try all sorts of things. As the fun aunt, I want to get him some rollerblades so I did some research on what the best ones are; here is what I found.
So, what are the best roller blades for 7-year-old kids? Here are the best rollerblades for 7-year-olds:
Kuxuan Inline Skates Adjustable for Kids – Rollerblades with All Wheels Light up
Roller Derby Boy's Tracer Adjustable Inline Skate
Crazy Skates Adjustable Inline Skates for Girls – Beginner Kids Rollerblades
These rollerblades are the best for your 7-year-old because they have great reviews and they are designed for beginning roller-bladers. There are a ton of options; be sure to check your child's shoe size before investing in these awesome blades.
The Best Rollerblades
Rollerblading as a child is so much fun. It's a part of playing games and you get to move so fast down sidewalks. It is also helpful in learning how to balance.
I have many fond memories of rollerblading with the neighbor kids and racing my brother down the street.
As you are looking for rollerblades to buy for your 7-year-old, there are a handful of things to look at. Keep an eye out for high ratings, reviews, colors, and size.
Rollerblades usually come in sizes small, medium, and large instead of normal shoe sizes. So, make sure you know your child's foot size.
Most 7-year-olds wear a size 12 – 1 (both boys and girls) so they will fit into the size small rollerblades usually.
Inline skates is another term for rollerblades. So broaden your search to more than just rollerblades. There are different types of blades, too. There are blades that are more meant for the skate park, or for roller hockey.
For more information on the differences, click here.
Usually for your 7-year-old, just finding a pair of beginner skates will be fine. These will be under the category of recreational skates.
Here are the top 4 inline skates for your 7-year-old:
These babies have one of the highest reviews on Amazon. Available in two different colors, blue and purple, this product can be for a little girl or boy.
One great, fun feature of these inline skates is that they have flashing wheels. This adds some flash, style and a little bit more safety for any child skating after dusk.
These rollerblades are easy enough for your child to put on and take off while being secure while in use. The frame is aluminum which allows for a firm yet lightweight blade.
These skates can be found for around $50-65 because they are considered high-end skates. They are adjustable so they can last for a long time.
These inline skates are a more affordable option, and they still are great quality. These blades are adjustable, so they can stretch and adjust with your child over the years.
Another bonus! All of the wheels on these skates light up. They are powered by motion so no batteries are required. The frame of these blades is also aluminum and sturdy.
These rollerblades come in black and yellow or pink and black. Both pairs have light-up wheels so no matter which one you pick, it's sure to be a hit.
With all the great features, it's good to know these rollerblades have good reviews too. They have 4-stars and a 100% satisfaction guarantee.
These feminine rollerblades are fantastic for those 7-year-olds who are just starting to skate.
Crazy Skates comes in 3 different vibrant colors: sparkly blue, pink, and purple.
Not only are these rollerblades pretty, but they are built tough. Meant for beginners, blades like these ones are made to withstand scratches. Something great about these skates is that they give nice ankle support and has brakes on both sides.
Something else that might win you over is the price. At only $39 these rollerblades are durable and can adjust as your child grows in shoe size. That means, these blades can last for a very long time.
These have to be one of the best beginner rollerblades available. While remaining decently priced, these skates are safe and colorful.
Roller Derby is a brand that has lots of rollerblades available, so there are options for more "girly" blades too. These ones in particular are the 2nd most purchased inline skates for kids on Amazon.
With almost 600 reviews so far, these blades have a 4.5 average rating.
These skates are easy for your child to put on, with buckles instead of laces. A perk for the parents is that the liners of these skates are washable, so they won't get stinky.
The wheels are silent and give a smooth ride, perfect for beginners.
Alternatives to Rollerblades
As you research and think, maybe you will decide that your child is not ready for rollerblades yet. Or maybe you want your child to have something a little more unique and easier to carry around.
Here are two great alternative options for 7-year-olds.
Roller Skates
Some people consider it to be easier to skate on roller skates rather than rollerblades. While rollerblades have 4 wheels in a line, rollerskates have two wheels closer to the toe and two wheels near the heel.
If you'd rather your child learn how to skate on rollerskates, here are a few options:
Heely's
Heely's are a fun alternative to rollerblading. Heely's are shoes that have one wheel on the heel of the shoe. So, instead of buying or in addition to buying rollerblades, think of getting Heely's. They make for awesome presents for 7-year-olds.
There are a ton of Heely shoes out there, but I will just give you a few that I found were best loved.
Heely's are more on the go and are more easily transportable. When I was younger, I would wear mine to the grocery store.
For more recommendations, click here.
Other Equipment for Your 7-Year-Old
Along with buying some rollerblades, there are other things to purchase for your 7-year-old so he or she can be safe while having fun. A helmet, some knee-pads, and wrist guards will protect your child when he or she falls. Elbow pads are great, too.
These protective items are super helpful, especially as your kid is learning.
Here are some options for protective equipment for rollerblading:
One of the most important things about rollerblading is to make sure that your child is safe. It doesn't matter how safe the blades are, children will still fall. Make sure they are well protected before they start skating.
A child who is protected will have more confidence and more fun anyway.
Related Questions
What age can a child start rollerblading? A child could really start as a toddler, once they have learned to walk. However, a 5-year-old or 6-year-old will have better balance. Whenever your kid starts, make sure that he or she has a helmet and pads on, and has supervision.
Are rollerskates or rollerblades easier? There is no definitive answer on which one is easier. It depends on the child. If you want your child to play hockey or ice skate, it would be better to get him or her to learn on rollerblades.